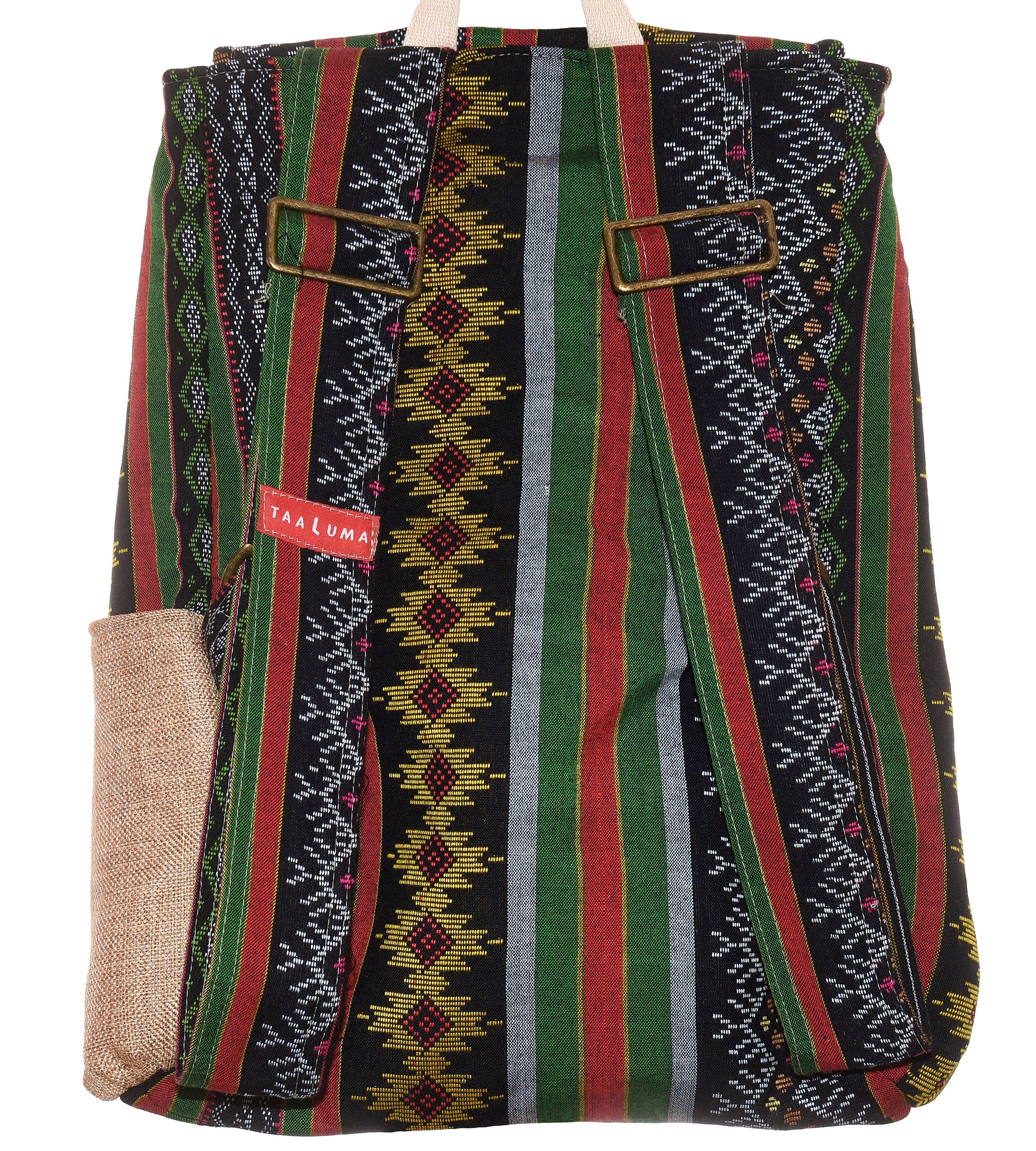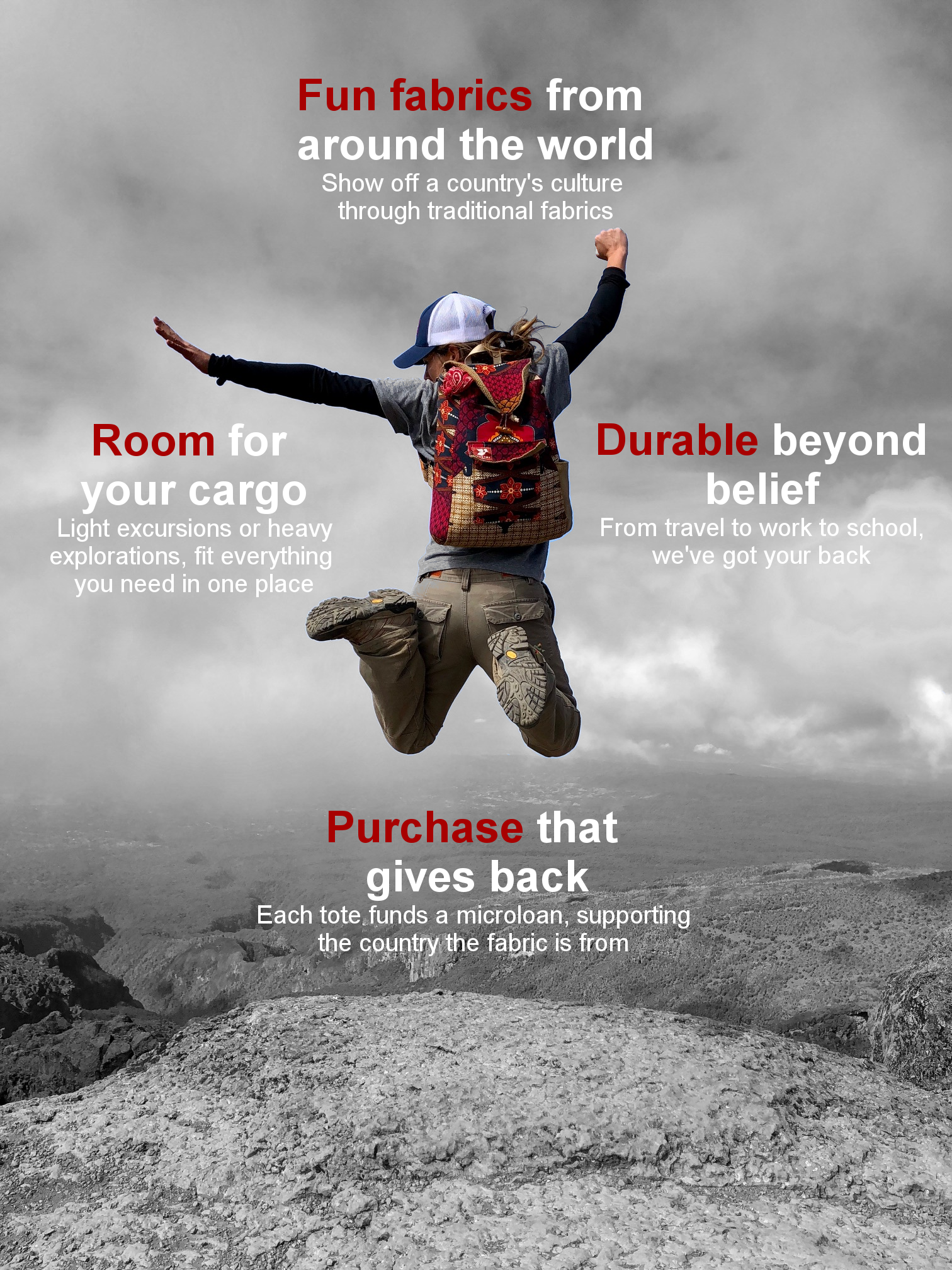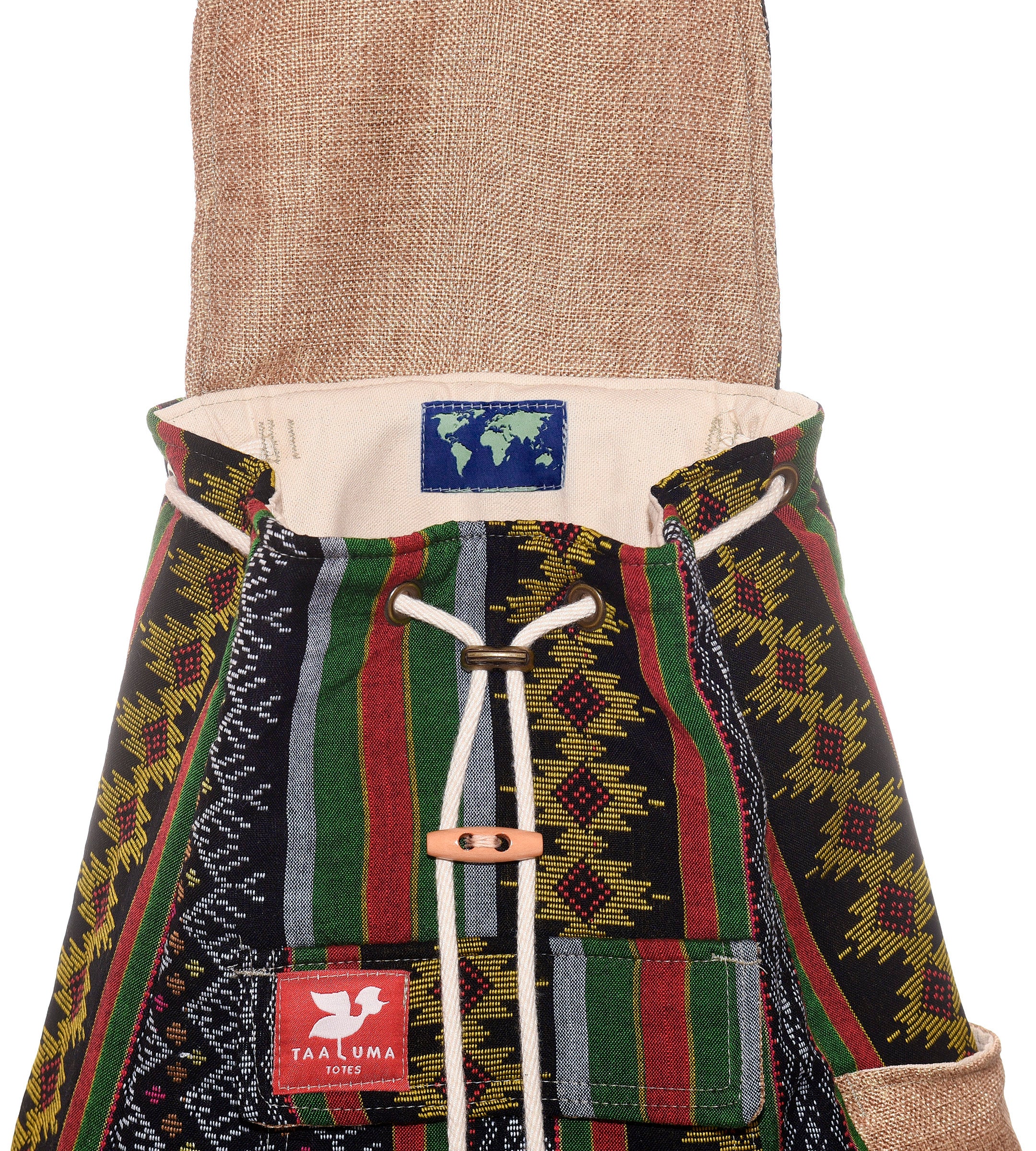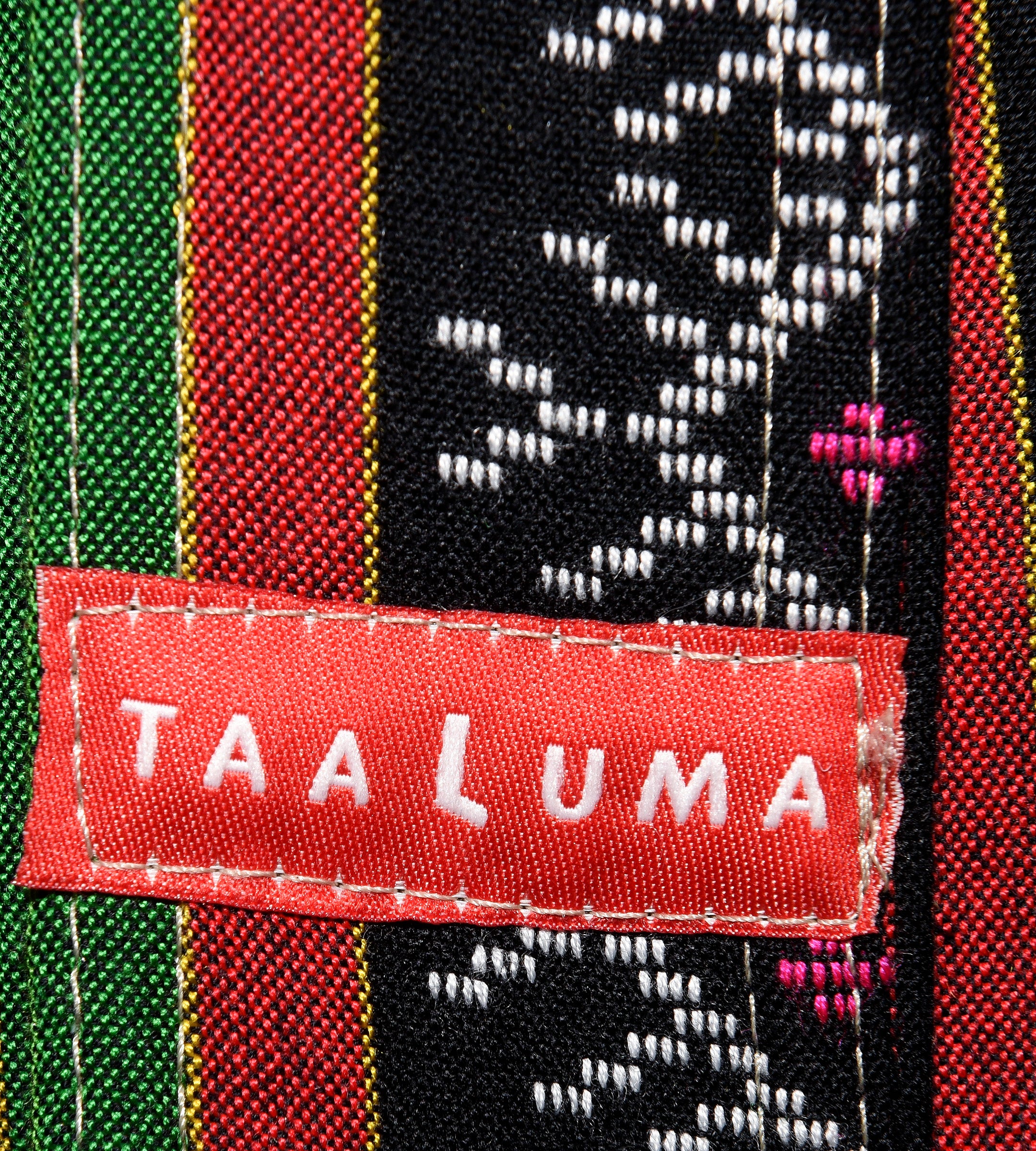 Myanmar Tote (by Simão Castro)
Traditional Fabric from Myanmar brought to you by traveler Simão Castro.
"I found the fabric in Mandalay. From the beginning of my stay in Myanmar I searched for the perfect place to find it - truly local and authentic, both the fabric and the experience of finding it. I wandered through Yangoon, Hpa An and Inle Lake, but it was later in Mandalay that a Burmese friend took me to the Zegyo Market, a true market for the locals with its labyrinth of shops and frantic customers searching and bargaining for goods." —Simão Castro
Limited Edition:  Only 8 made.  
Made in USA
Fits a 15" laptop
Passport pocket inside
Simão Castro: A closer look at southeast Asia on a map searching for less obvious travel destinations to explore will automatically draw your attention to Myanmar. Relatively unexplored, comparing to its neighbours, it got me extremely curious how old Burma would be like nowadays - I knew it is the Golden Land, full of gold ornamented Buddhist temples and Bagan, its land of the centuries old thousands temples, but what more would there be? I was far from knowing how beautiful it really is!  The fabric is called a longyi. It is a sheet of cloth that both men and women wear around the waist, like a skirt. It is very traditional of Myanmar and even nowadays most people still wear it. They are extremely fashionable with many different patterns and apparently very comfortable! 
Bring back fabric from your next trip