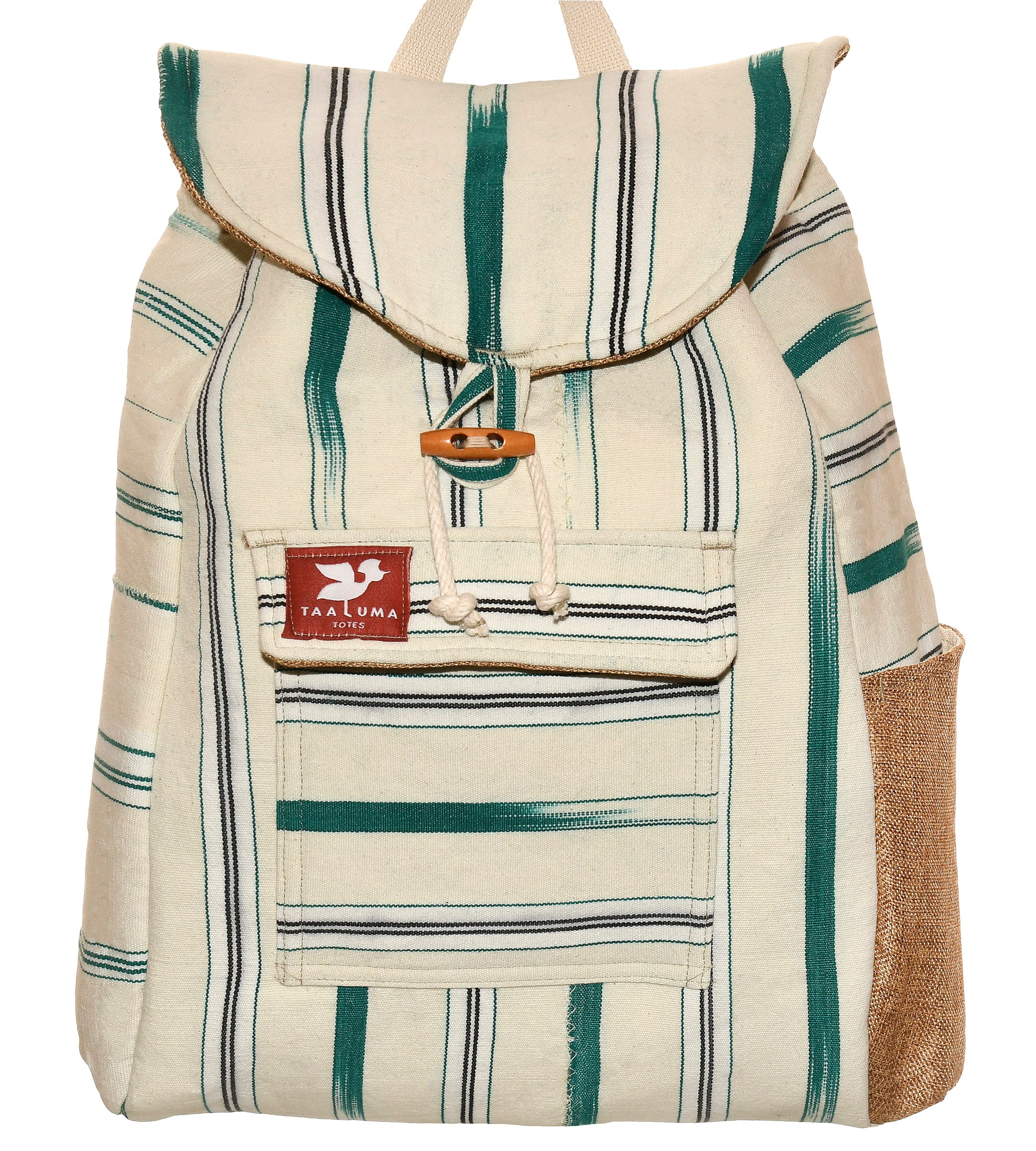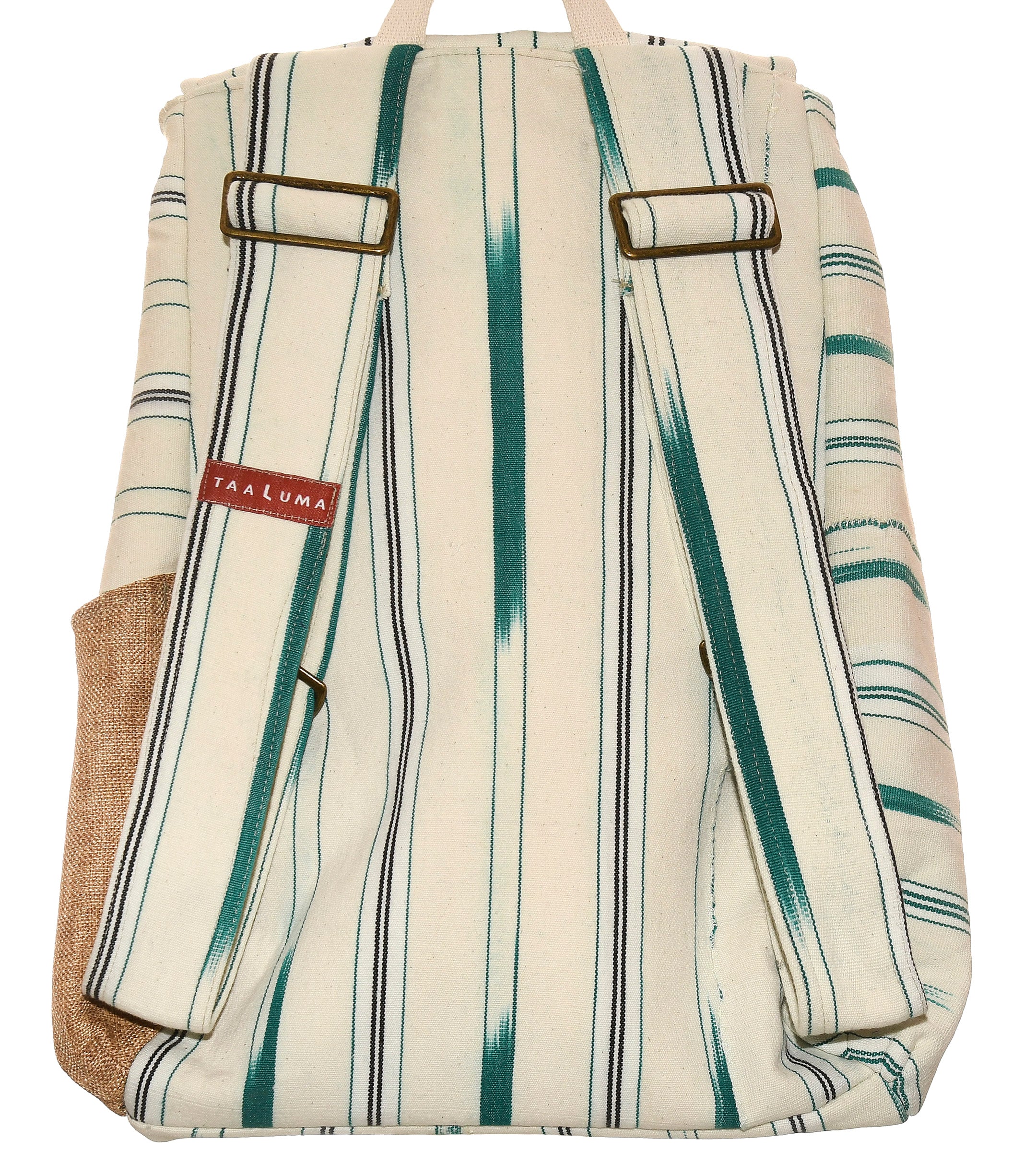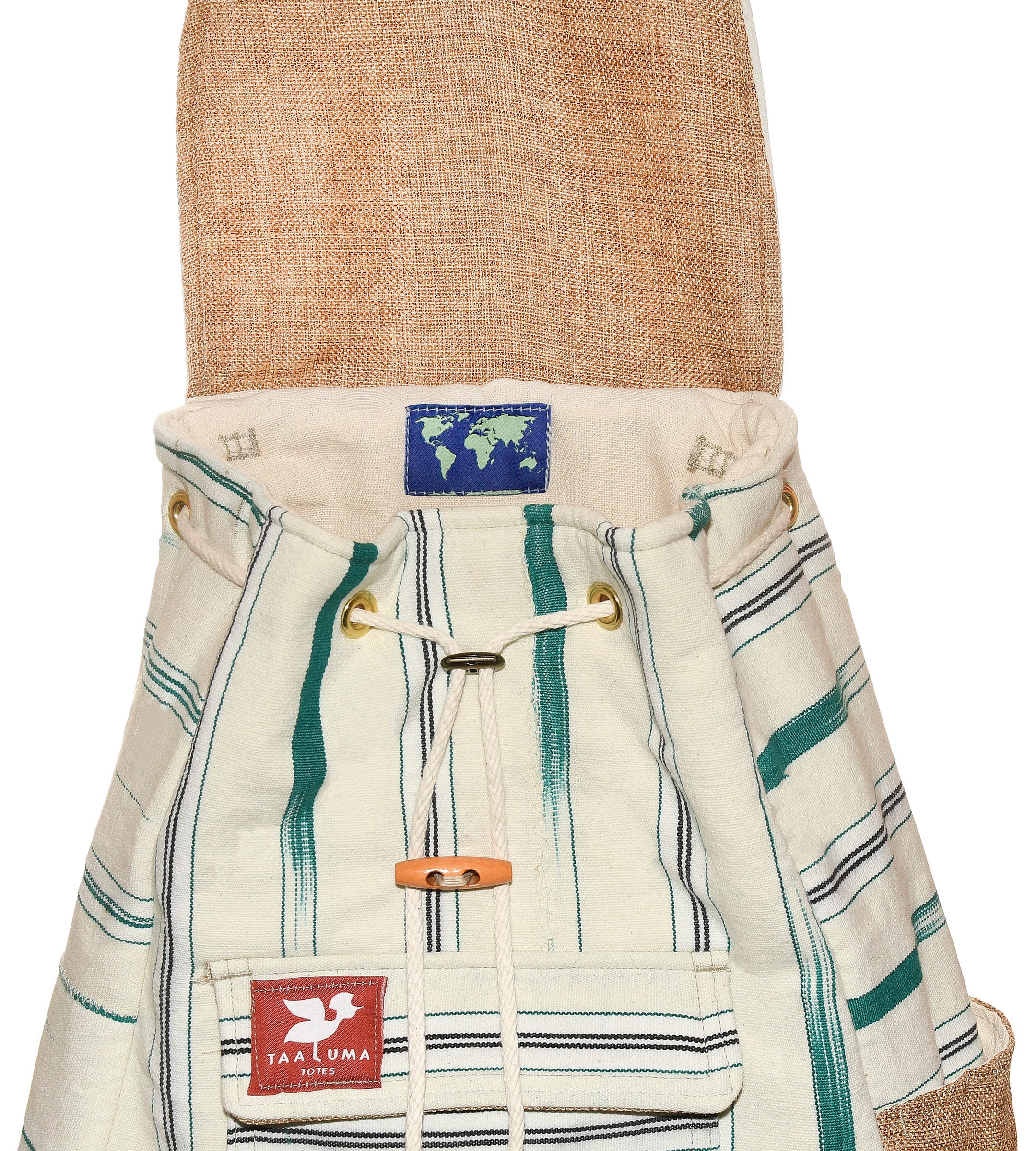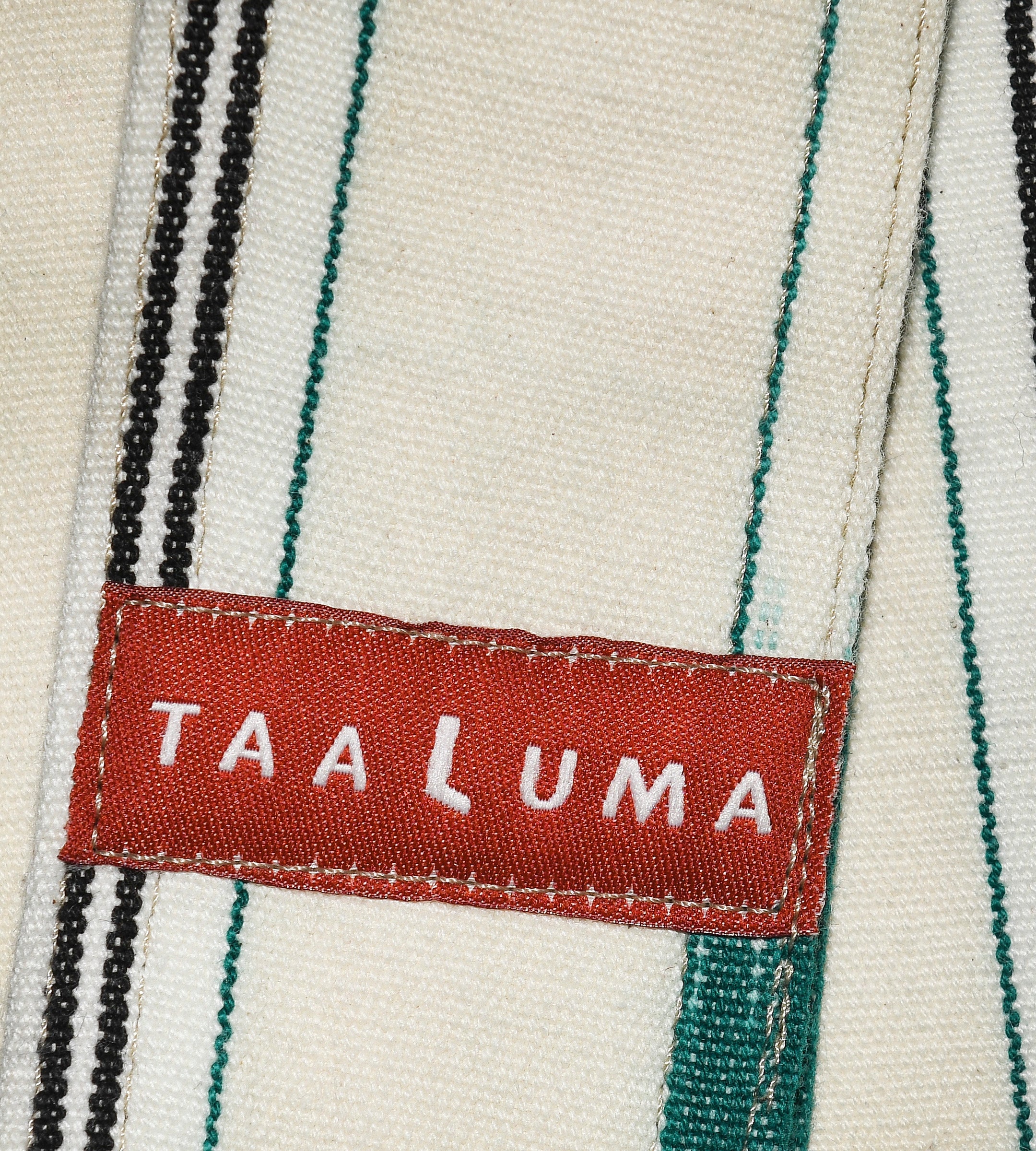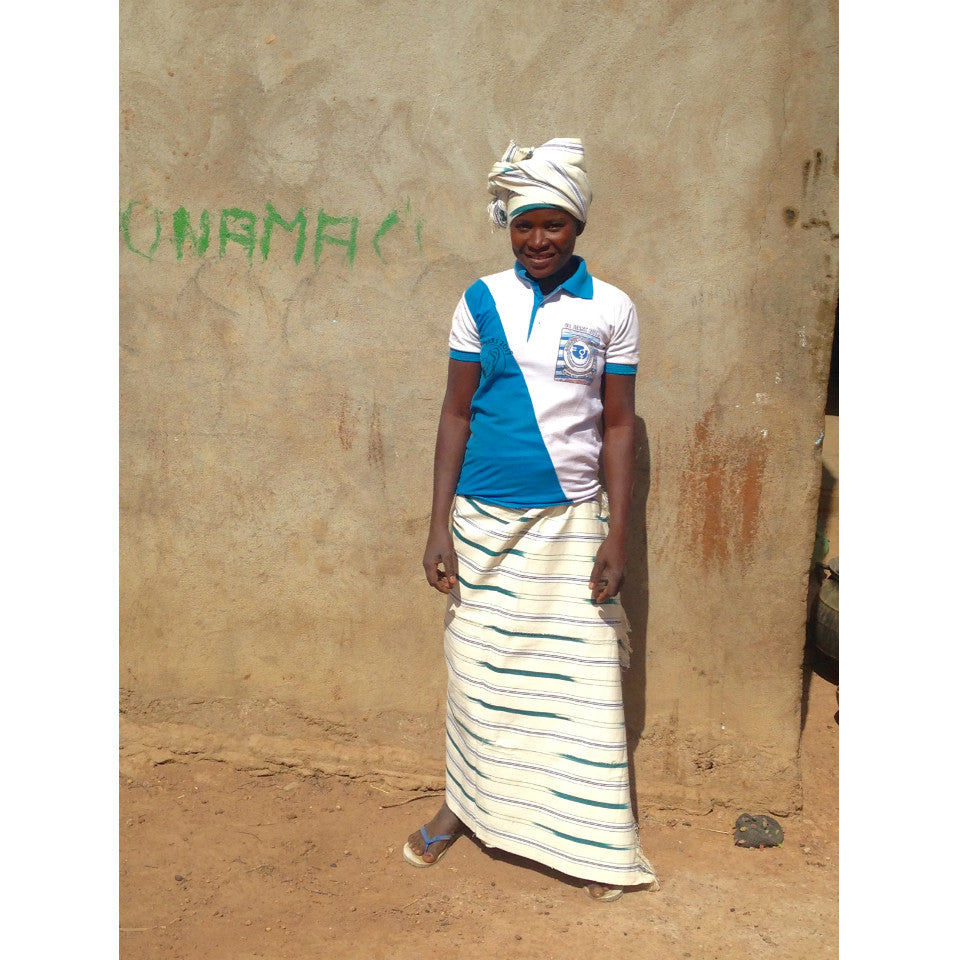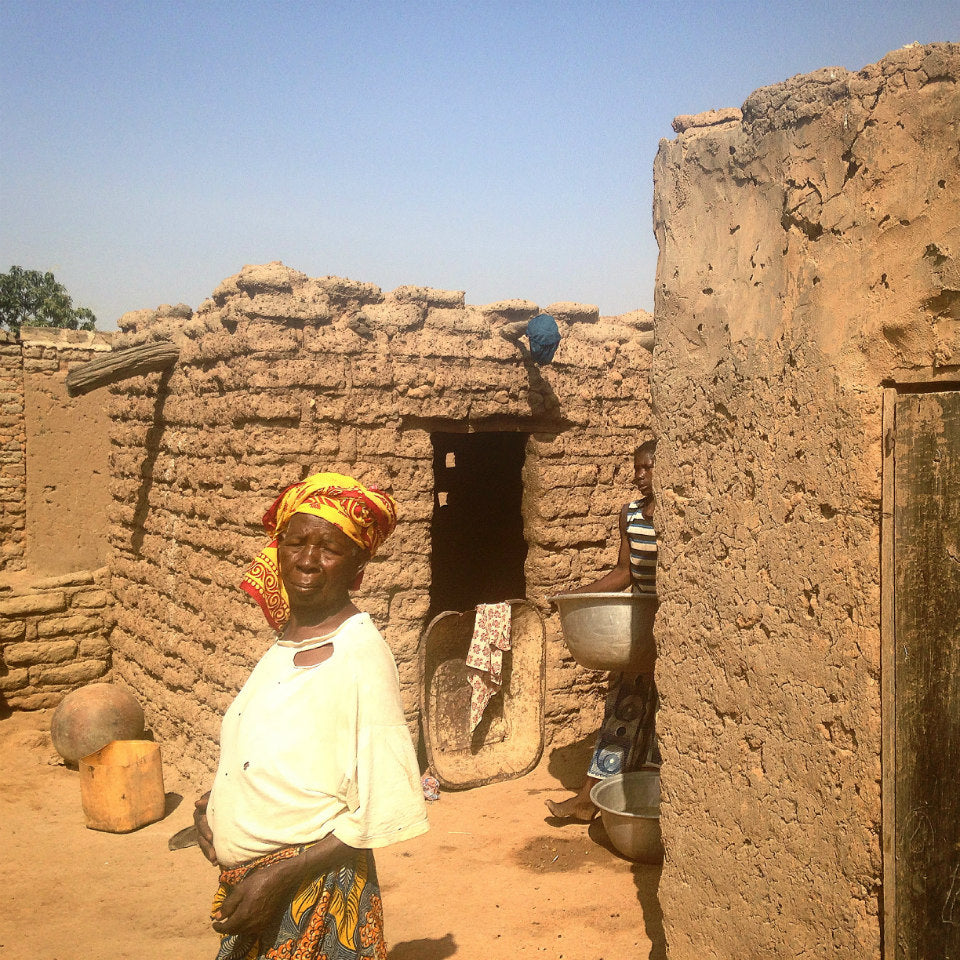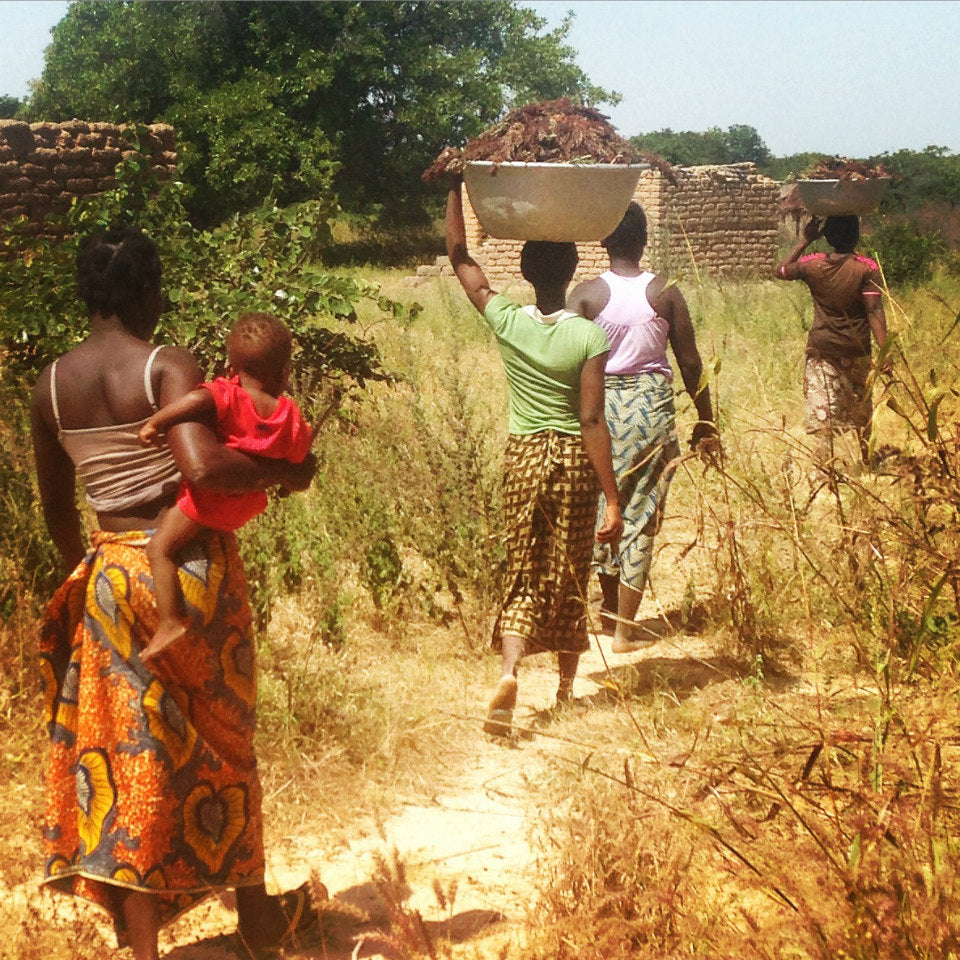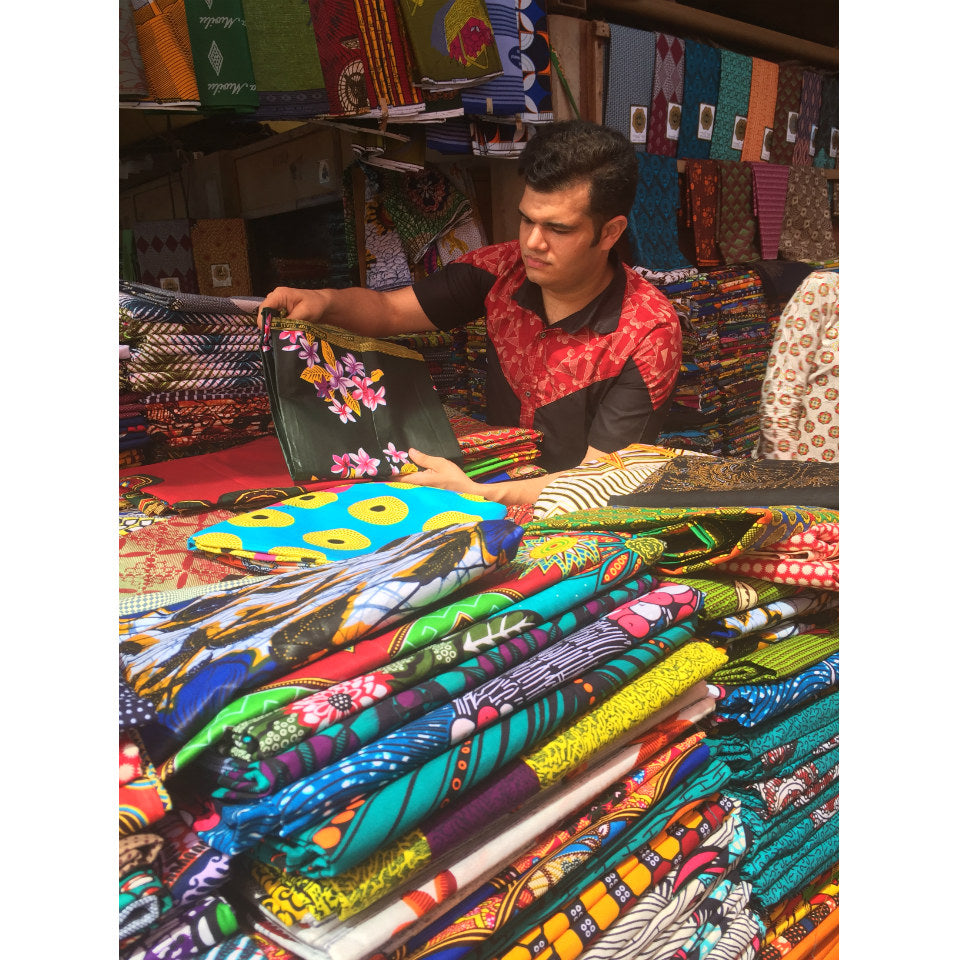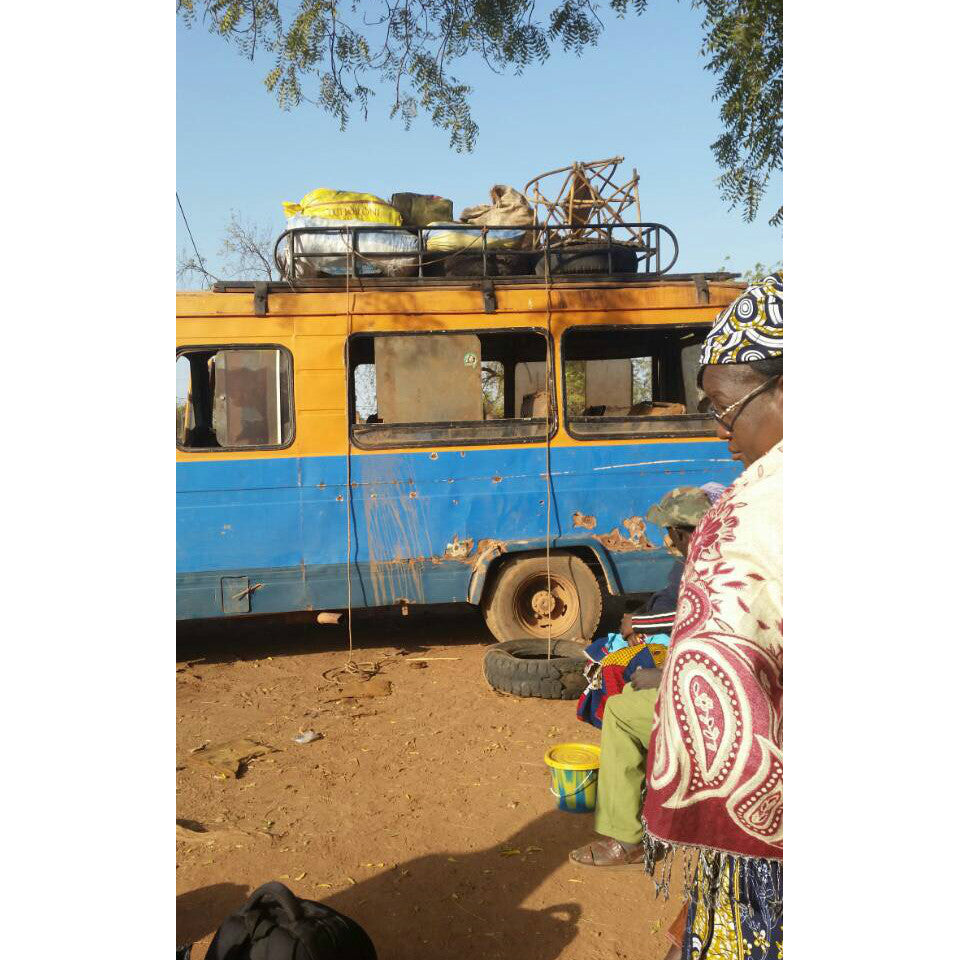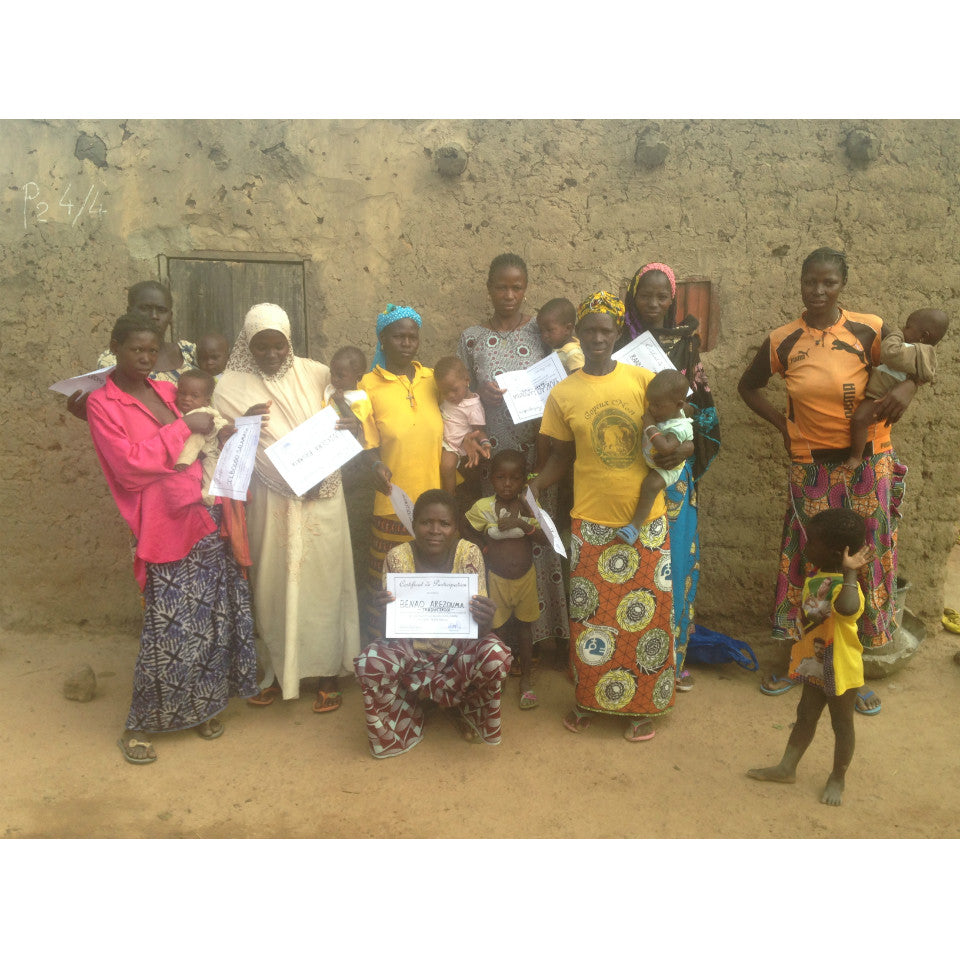 Burkina Faso Tote (by Victor Martinez-Cassmeyer)
Fabric from Léo, Burkina Faso brought to you by traveler Victor Martinez-Cassmeyer.
"The local fabric is used in so many ways in Burkina Faso. This is an example of traditional fabric that is handmade and dyed in a village. Traditional fabric is used to make dresses, wrap dresses, head scarves for women and shirts, pants, and boubous for men. As a Peace Corps volunteer, this particular design was used by one of my host moms as a wrap dress and head scarf." —Victor Martinez-Cassmeyer
1 of 17
Limited Edition:  Only 17 made.  Be 1 of 17.
Made in USA
Fits a 17" laptop
Passport pocket inside
Traveler
Victor Martinez-Cassmeyer:  Victor is a Peace Corps volunteer in Burkina Faso. He has worked on a wide variety of projects in the community of Leo…ranging from painting a world map mural on a local elementary school to organizing a festival to spread malaria awareness. When in a new country, he is Faso'nated by learning a new language, new culture and hopefully a new local beer!
Bring back fabric from your next trip