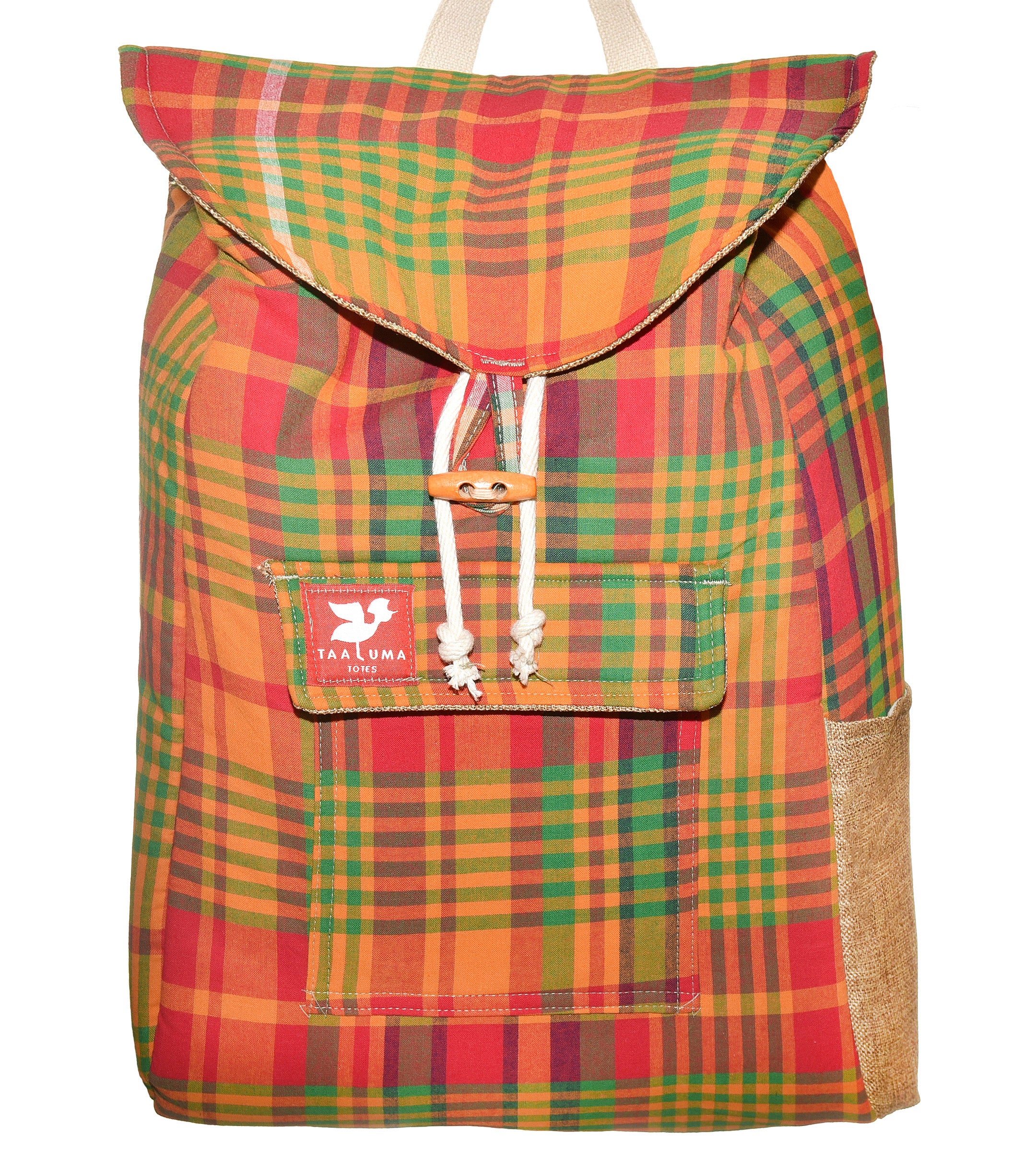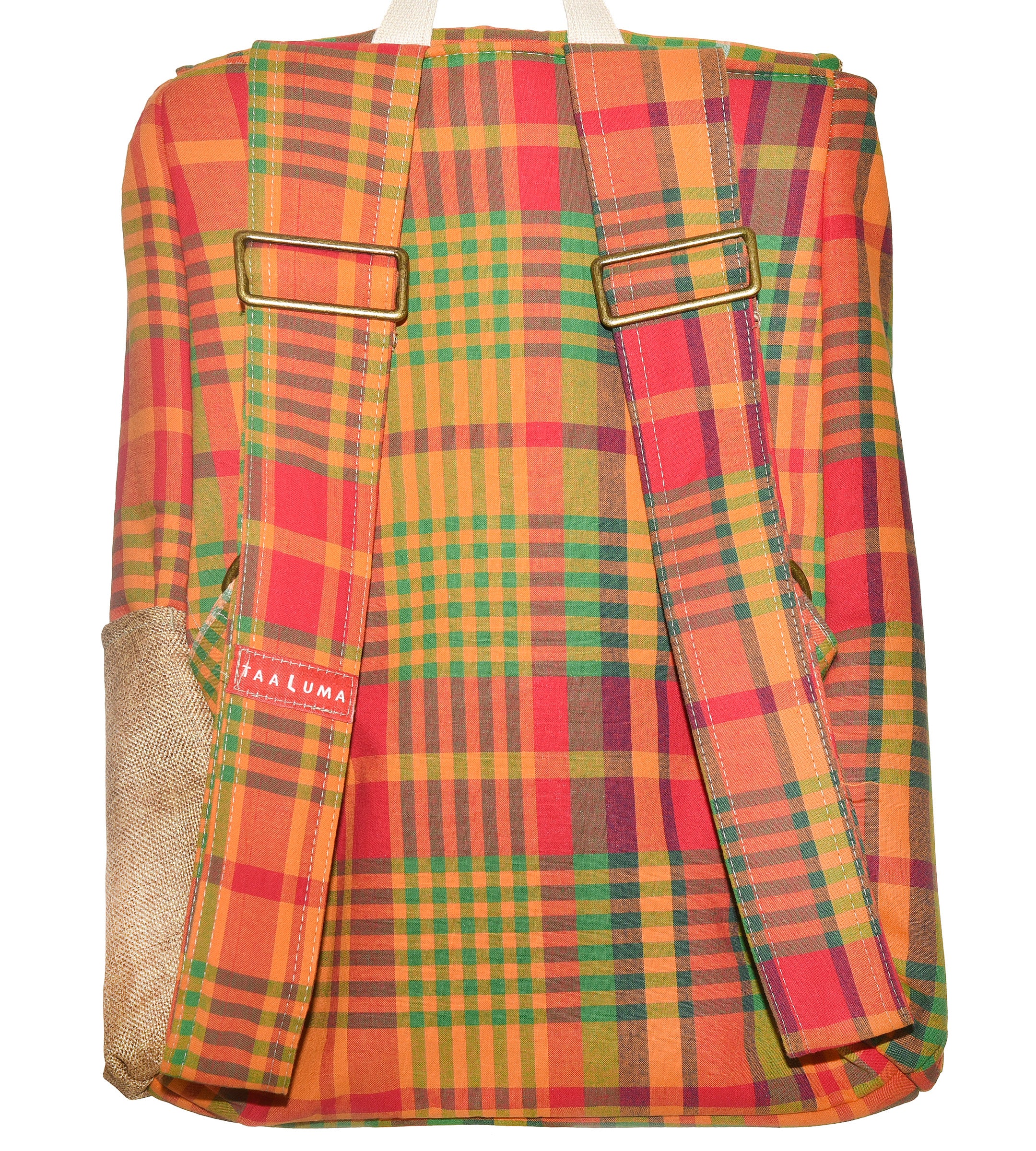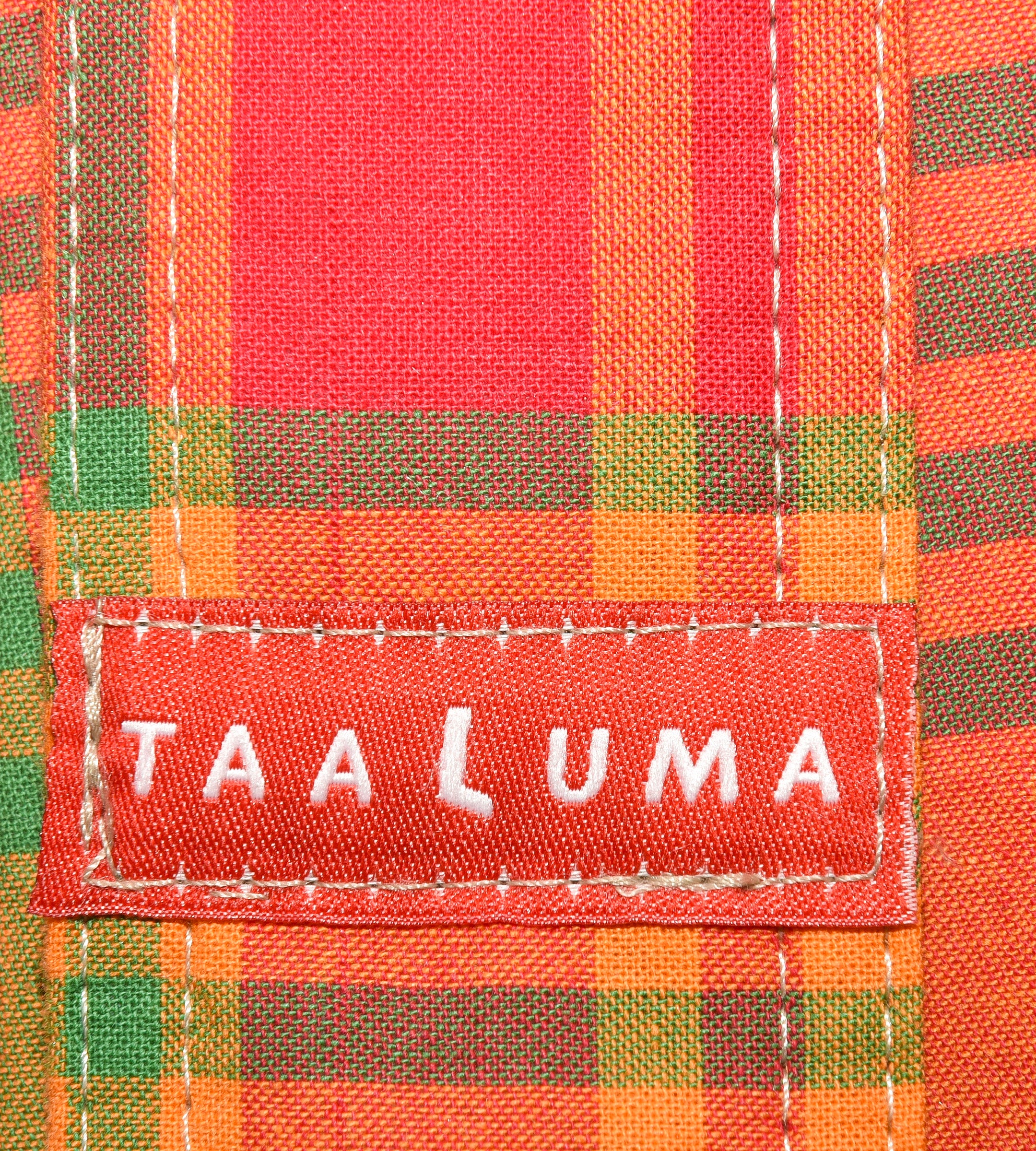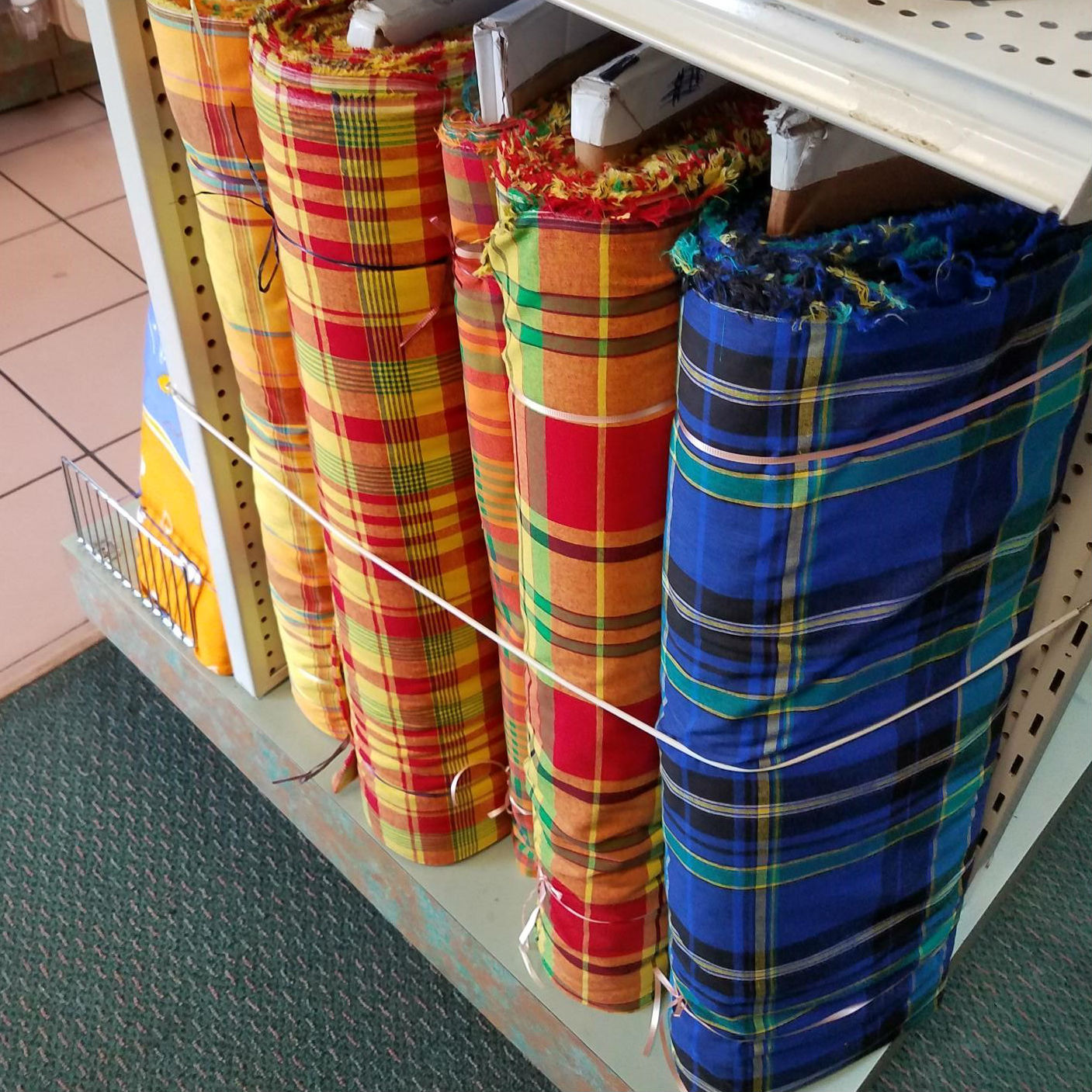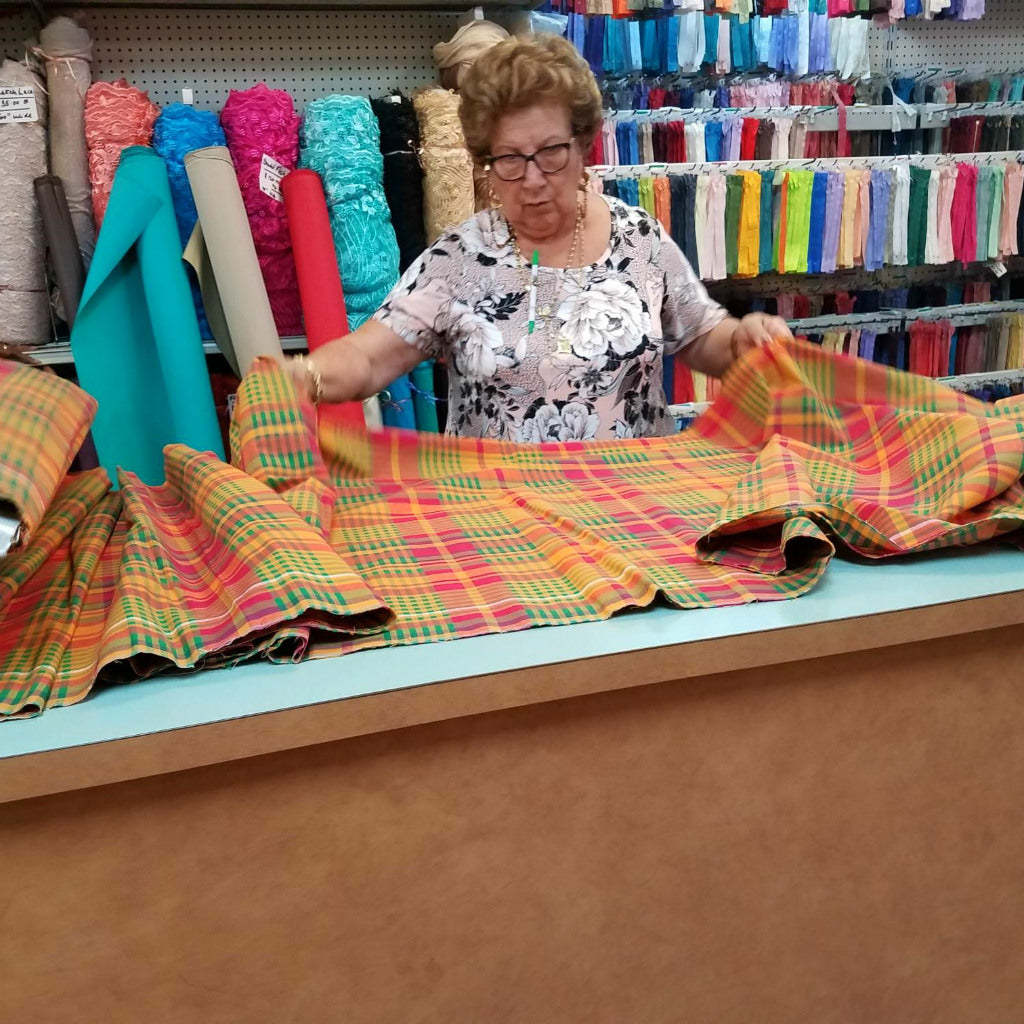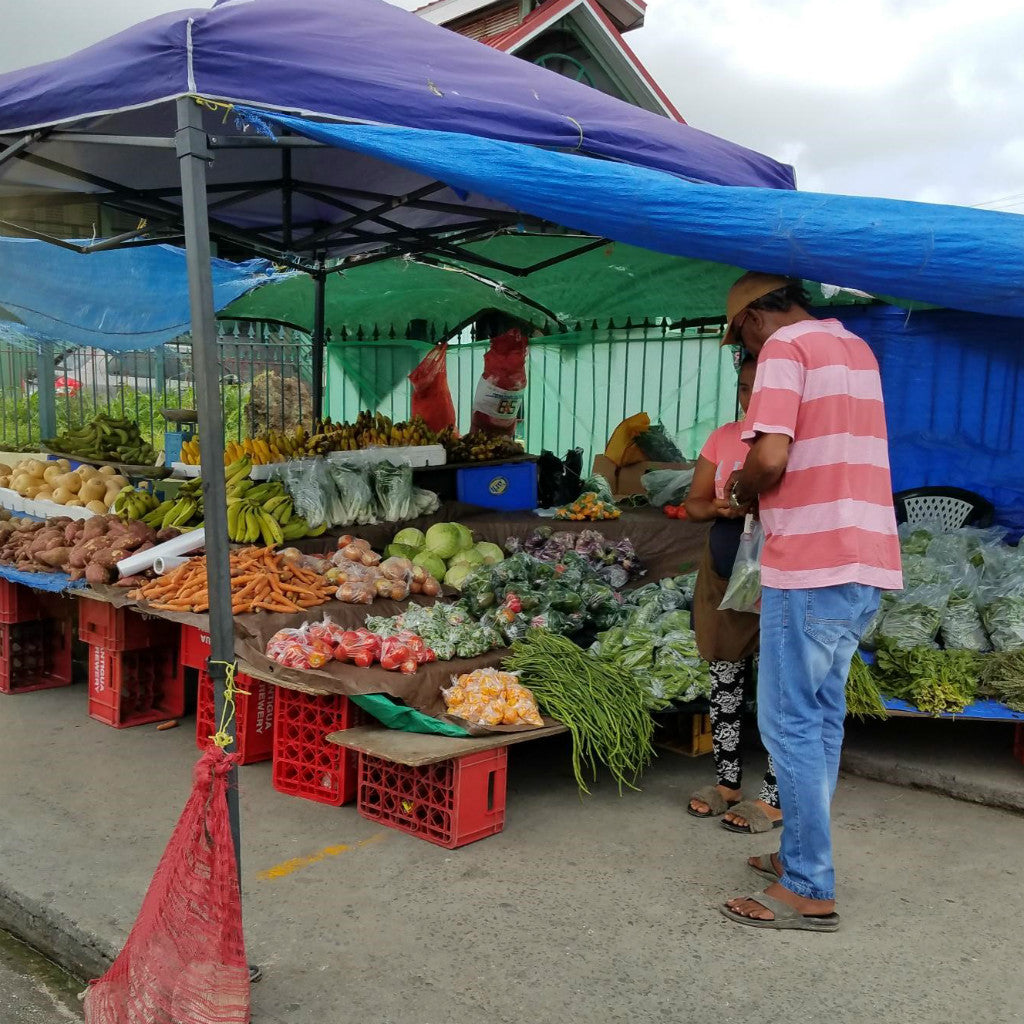 Antigua & Barbuda Tote (by Carol Valdez)
Traditional fabric from St. John's, Antigua & Barbuda brought to you by traveler Carol Valdez.
"We hired a guide to take us on a tour of Antigua, he is the one that explained to us that Madras is the national fabric and dress for Antigua and Barbuda. He told us that there are versions of the costume for men and women. It is worn by many Antiguans and Barbudans on Heritage Day, the last business day before Independence Day, November 1st. The fabric was introduced from India, after Antigua won independence." —Carol Valdez
1 of 15
Limited Edition:  Only 15 made.
Read the story behind this fabric

 

HERE.
Made in USA
Fits a 15" laptop
Passport pocket inside
Traveler
Carol Valdez:  There is something special about Carri'being in a whole new environment. One of Carol's favorite memories was driving through Antigua passing through its lush vegetation filled with bananas, mangos, sugar cane, black pineapples and cashews. Having stopped at a roadside stand, she got a taste of the black pineapple and bananas herself and they had a flavor unlike anything she has tasted before!