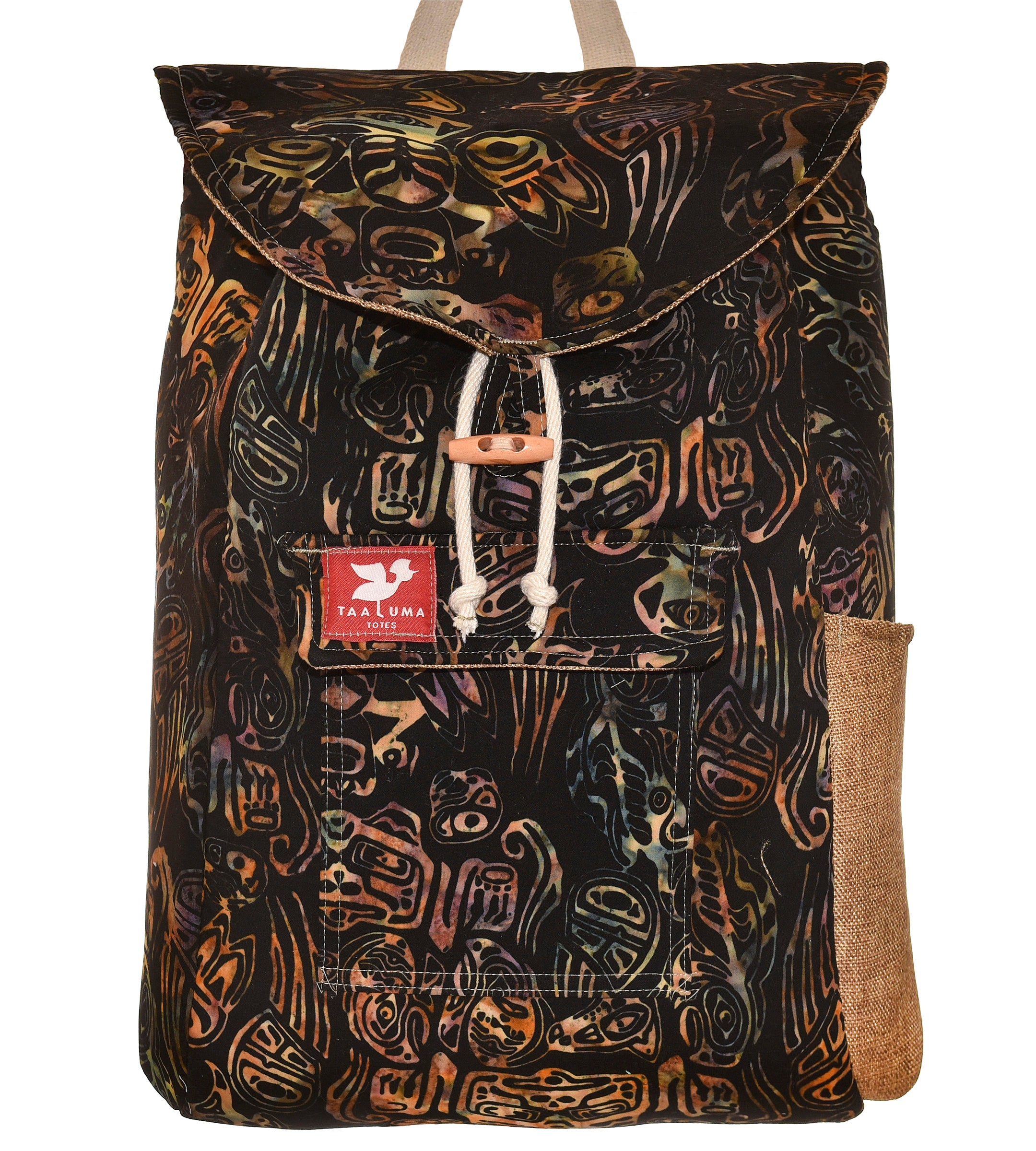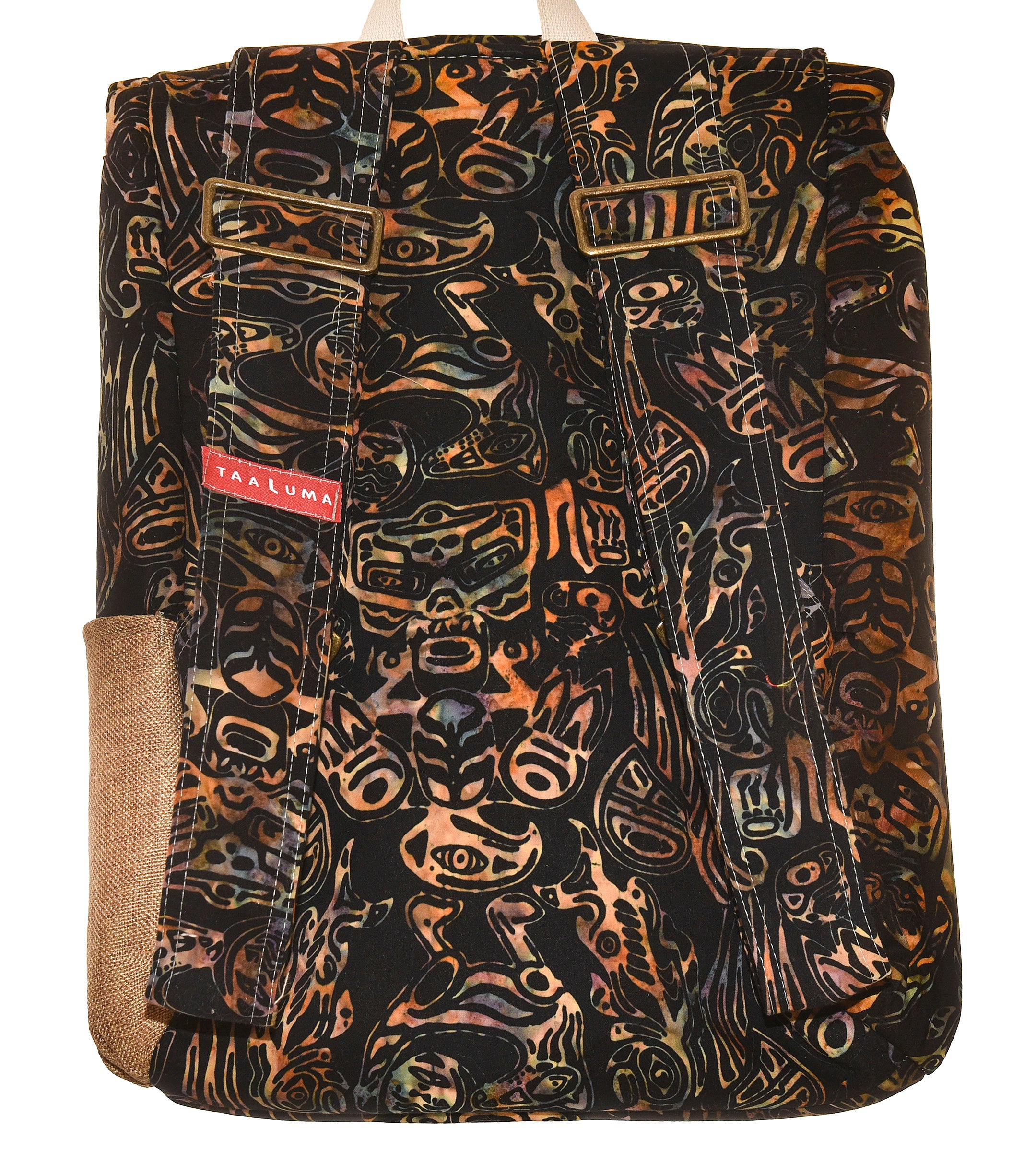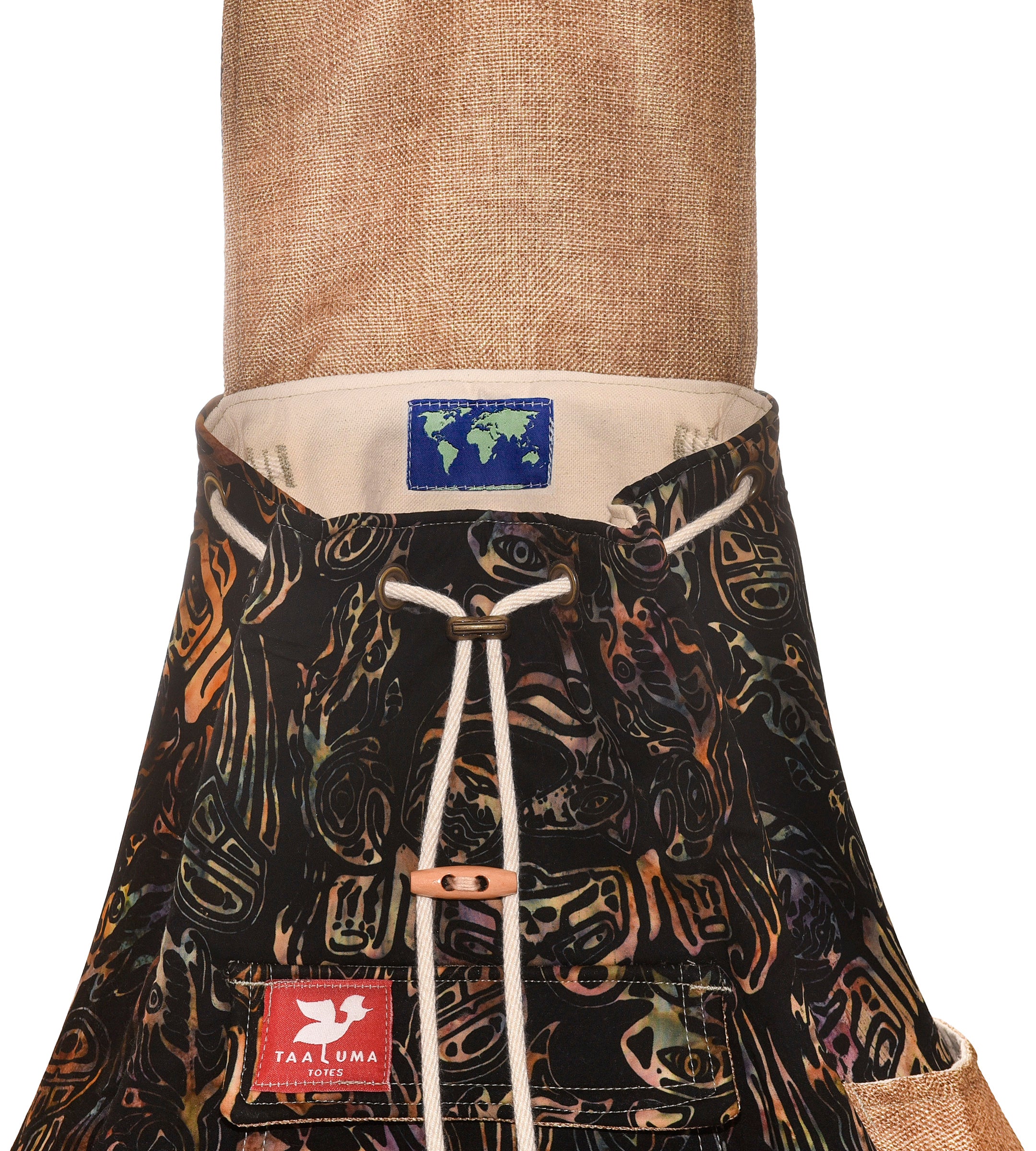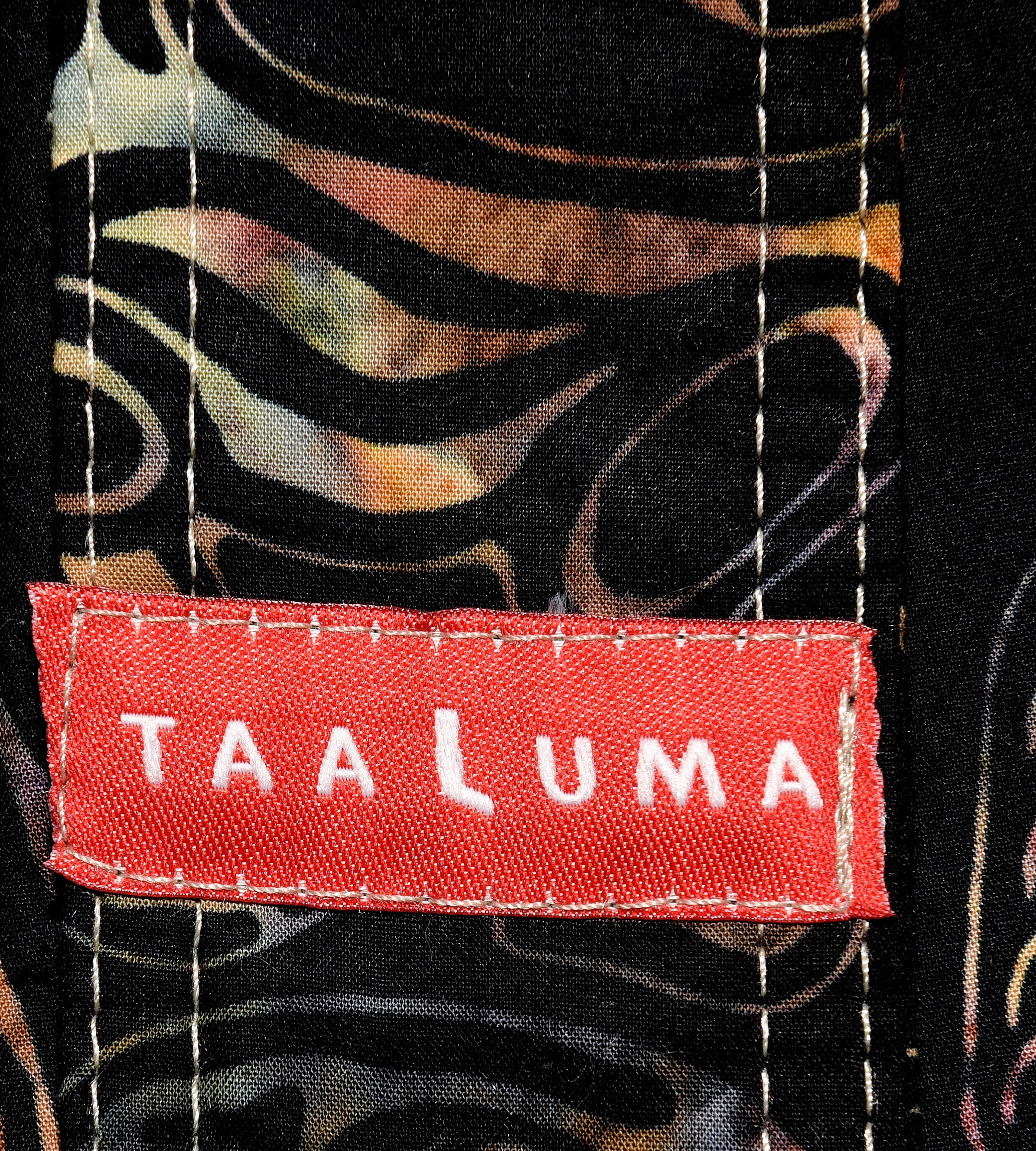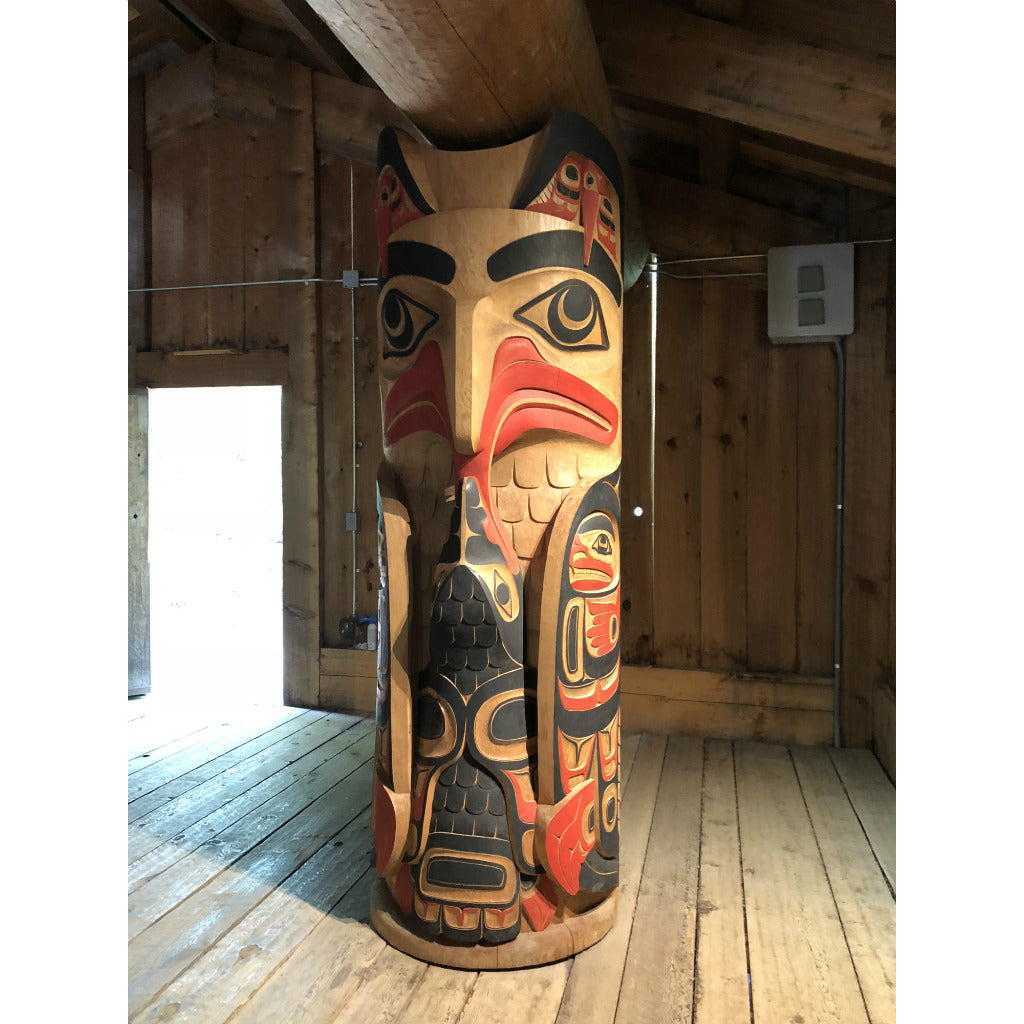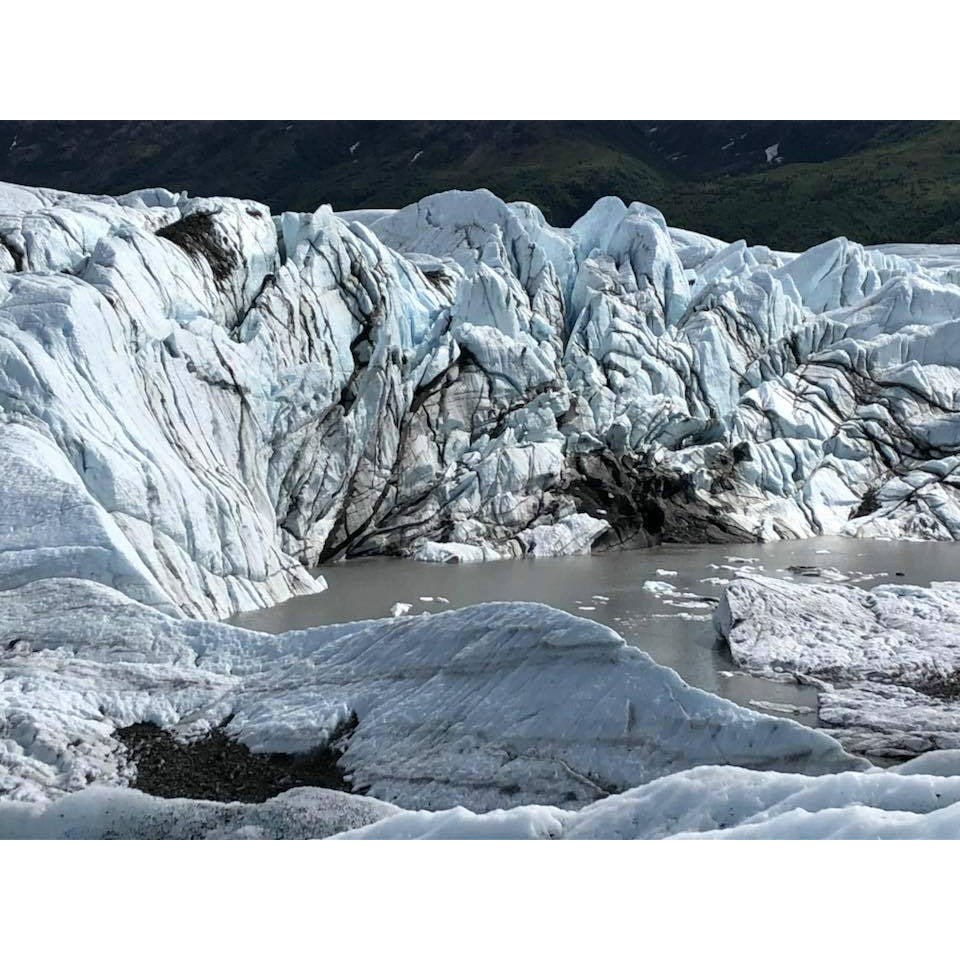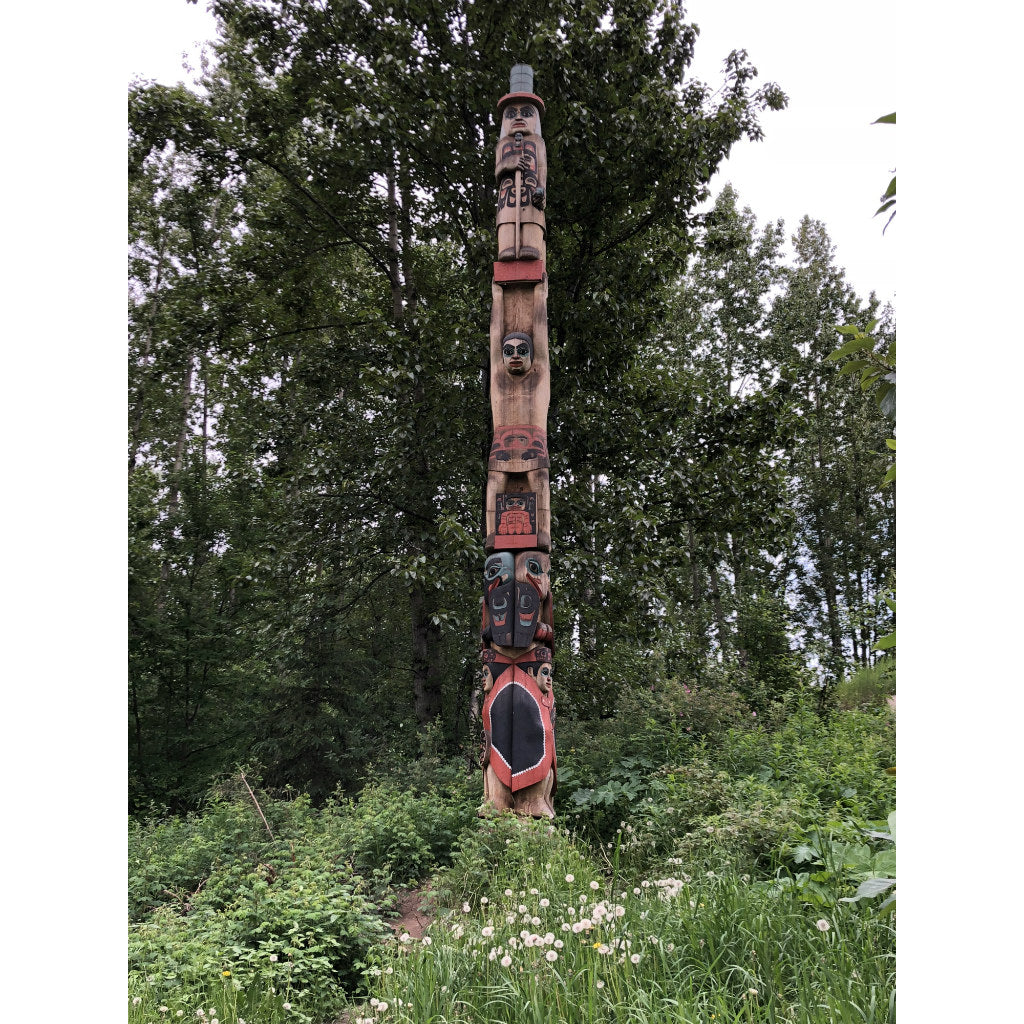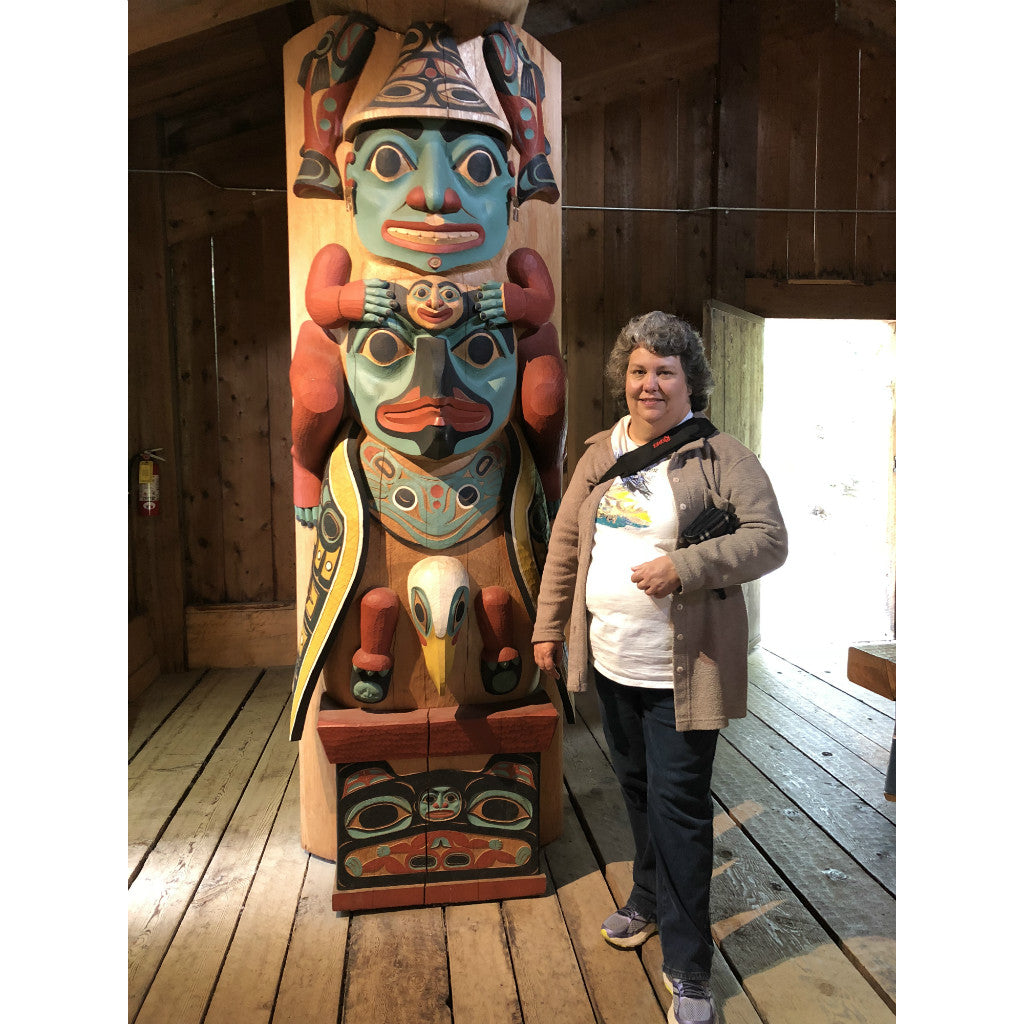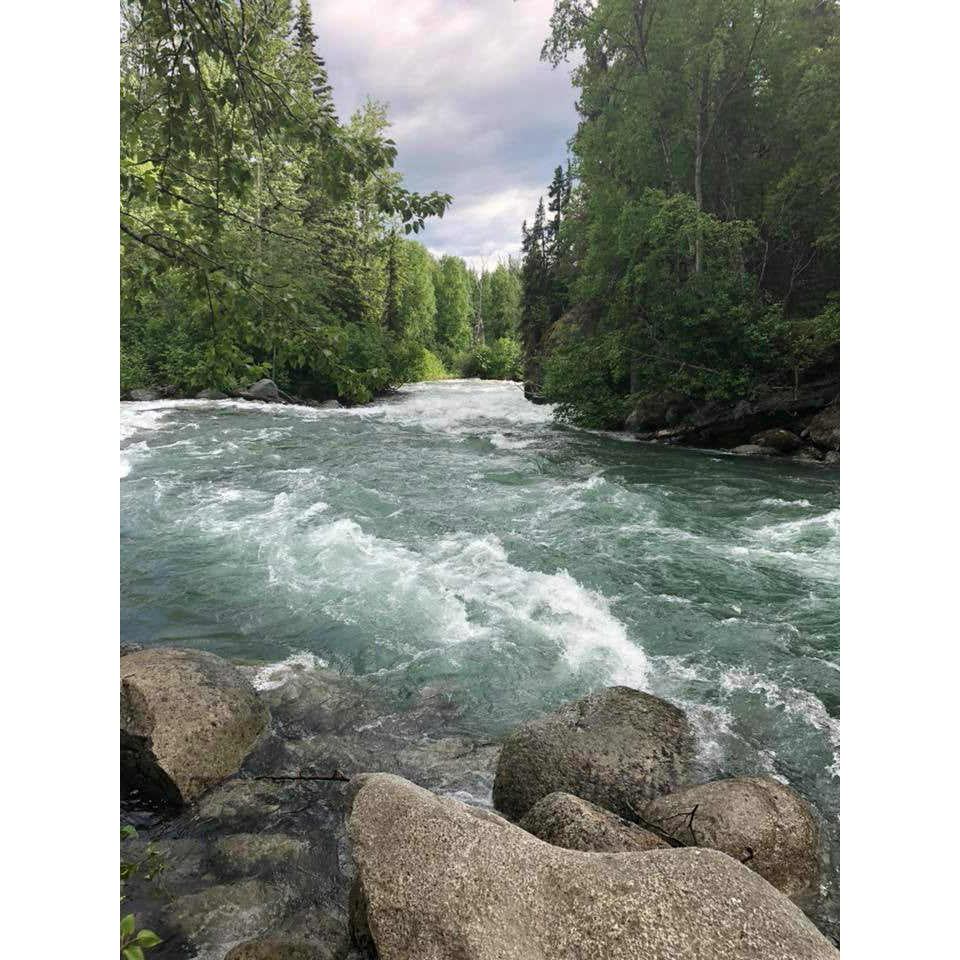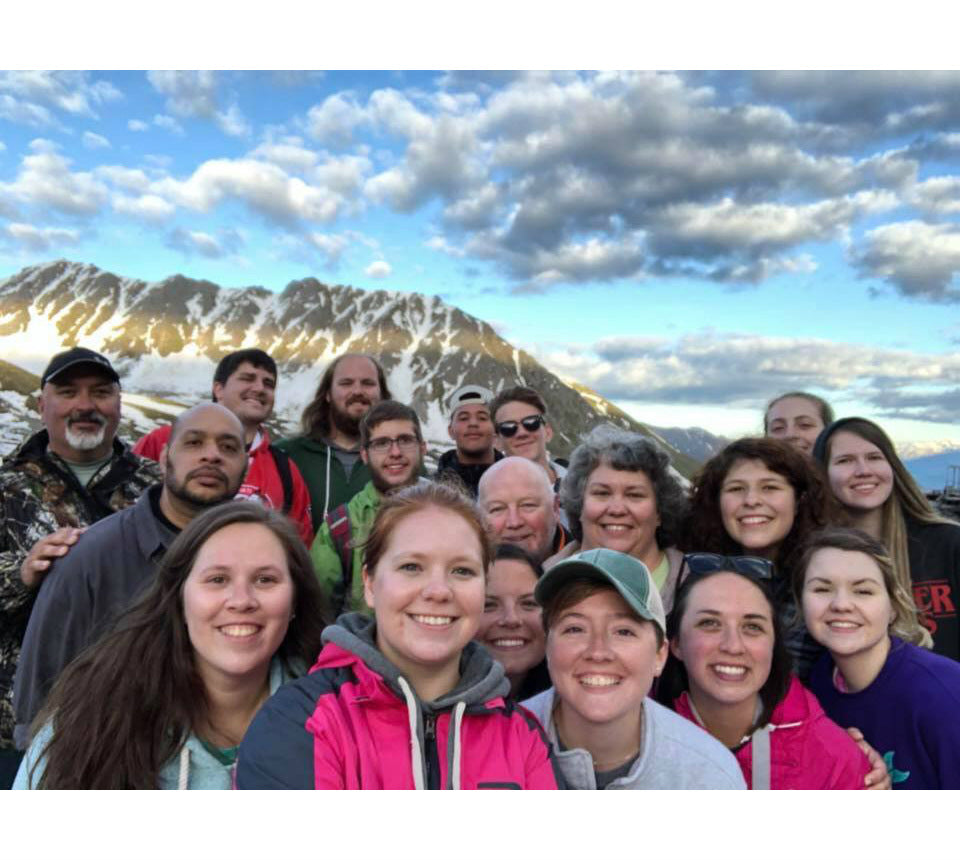 Alaska Tote (by Erica Stacy)
Fabric from Talkeetna, Alaska brought to you by traveler Erica Stacy.
"Native art in Alaska often features animals—bear, whale, fish, eagles, ravens—who are and were central to the livelihood of the indigenous people. These images are often carved into wood, seal tusks, moose antlers, and other items. They are also drawn or painted on hides, that are used to make musical instruments, clothing, blankets, etc.
Very large carvings featuring such images exist in various locations around Alaska. Some are totem poles that illustrate important family or cultural stories. Totem poles often served as an illustration of the crest of a particular group or family, identifying the lineage of individual members, as well as the history or story of the group. Typically, the pole's meaning can only be understood if one knows the purpose or occasion for which it was created as well as the stories associated with it. These were passed down orally from generation to generation. Many totem poles are crafted from cedar, which is rot-resistant. Totem poles originated in the Pacific Northwest and Southeast Alaska, specifically associated with the Tlingit, Haida, and Tsimshian peoples.. Historically, the poles were not fully painted.
The images on the fabric I selected are derived from totem designs. The native-style of art depicting the region's wildlife seemed like a perfect way to remember my visit. According to the shopkeeper, the fabric design is only available to Alaska shopkeepers and is manufactured on demand, limiting availability. I was drawn to the colors in this particular design because they also represent the culture—gold for the goldrush, black for the long winters, and the varying colors for the aurora borealis." —Erica Stacy
1 of 12
Limited Edition:  Only 12 made
Made in USA
Fits a 15" laptop
Passport pocket inside
Traveler
Erica Stacy:  When Stacy was in the fourth grade, her elementary school teacher assigned a research project to the class. Each student was expected to learn about one state and she was assigned Alaska. That elementary school assignment sparked a dream to one day visit the state, known for its extremes in weather, geography, and wildlife. Fast forward forty years. A church mission team of 19 youth, young adults, and adult chaperones went to Willow, Alaska. They stayed in local homes, painted a church, built a shed for a firewood ministry, and immersed themselves in Alaskan culture. The trip was a dream come true and it was 'Al' she could 'aska' for!
Bring back fabric from your next trip