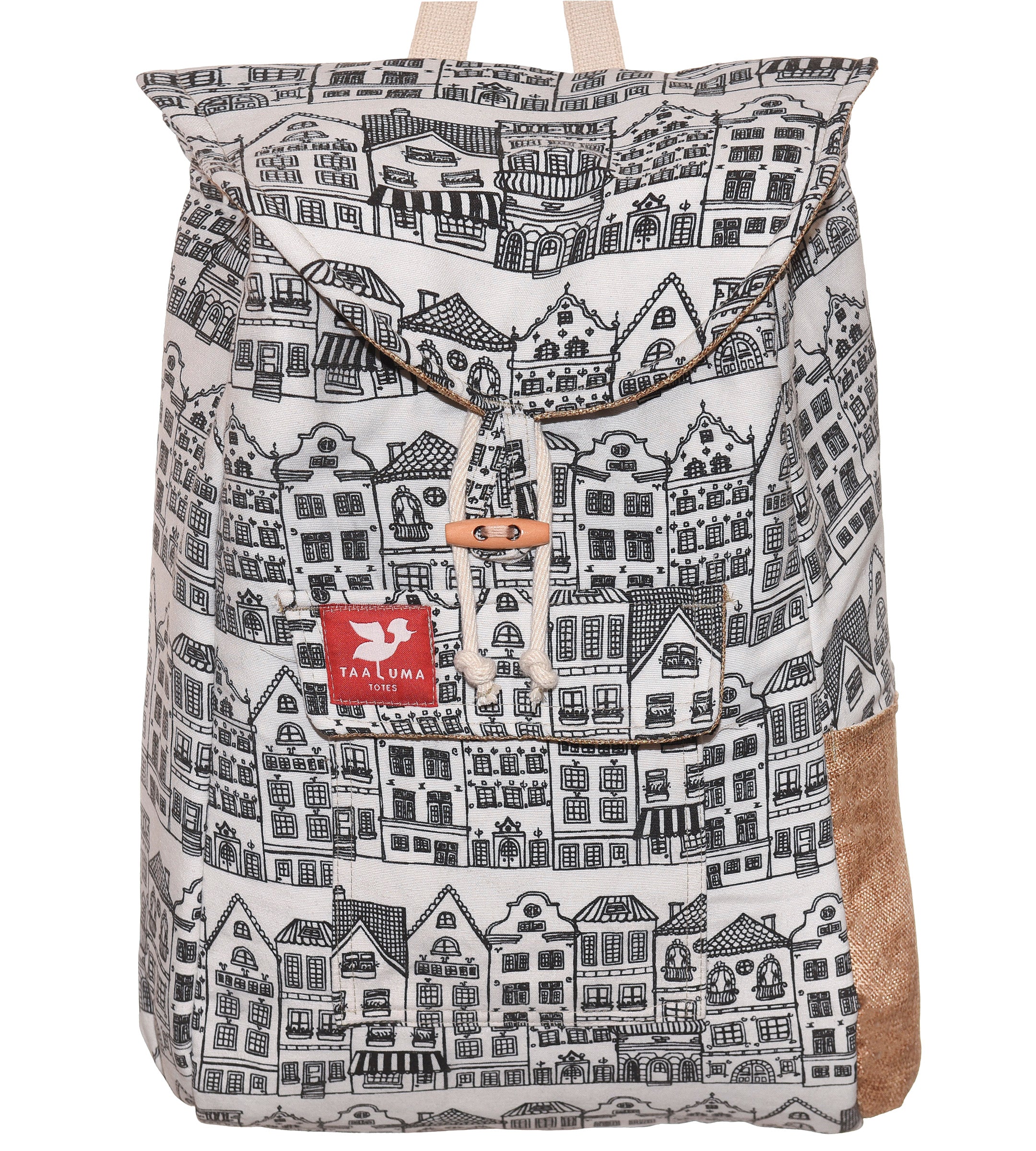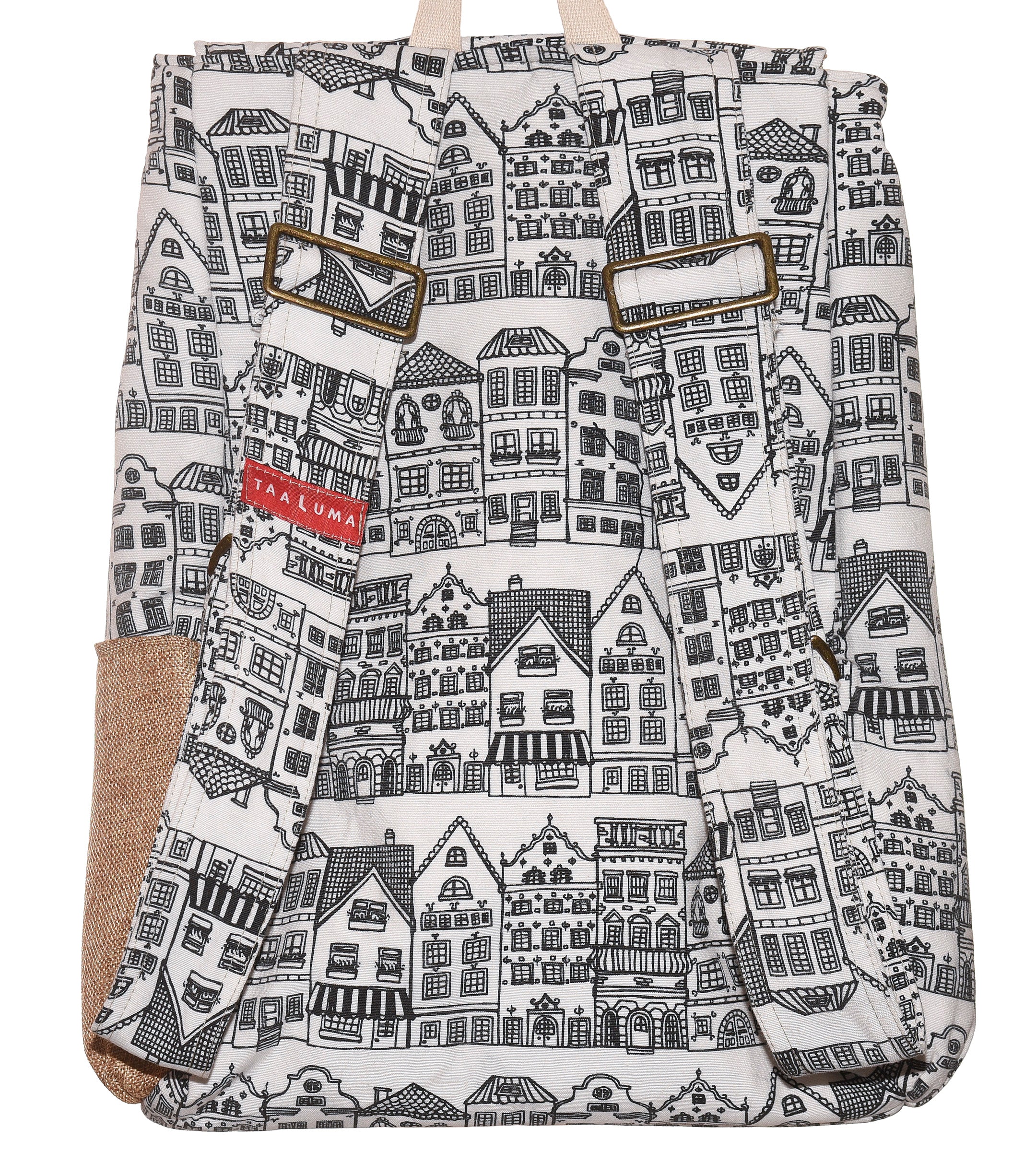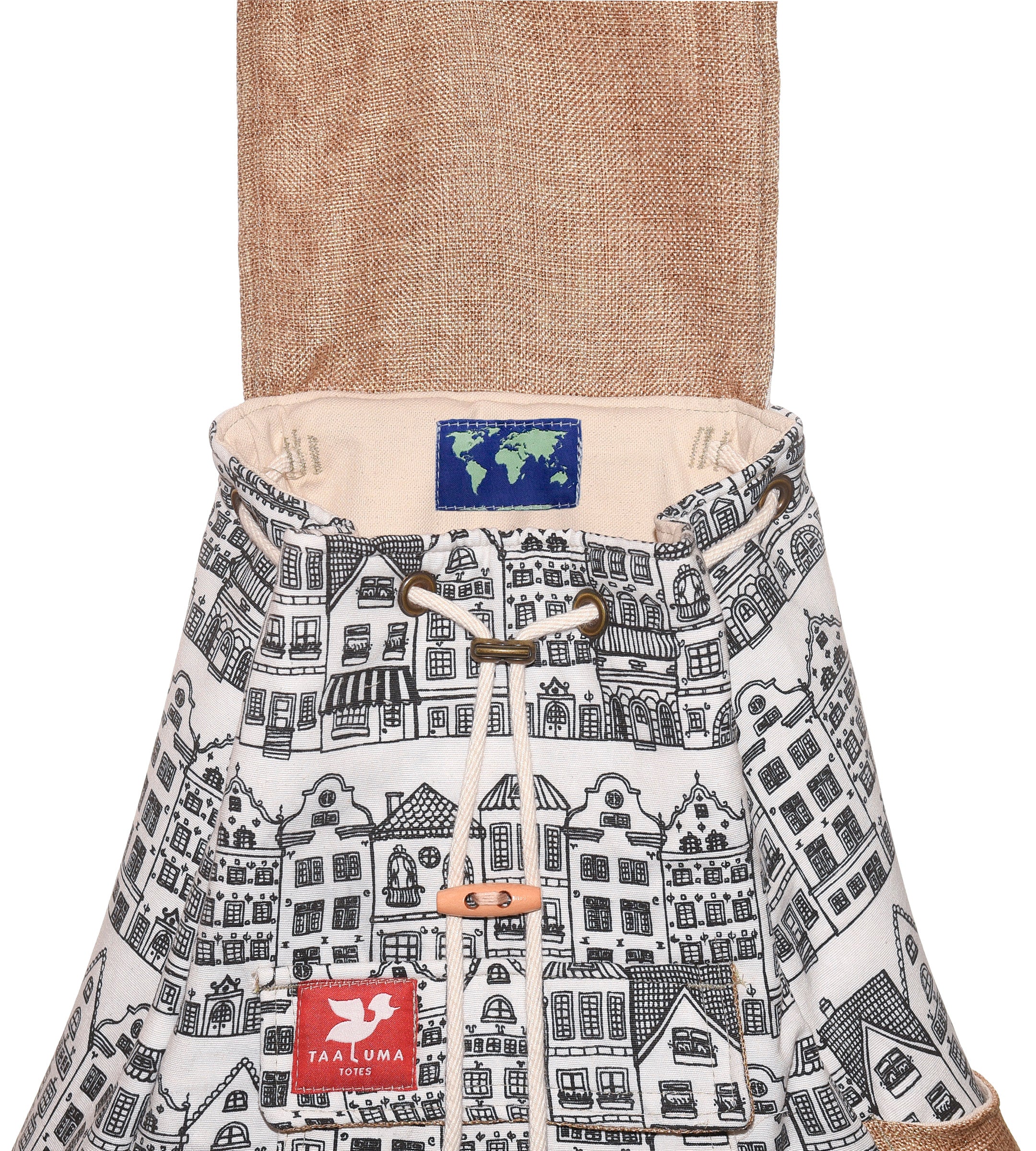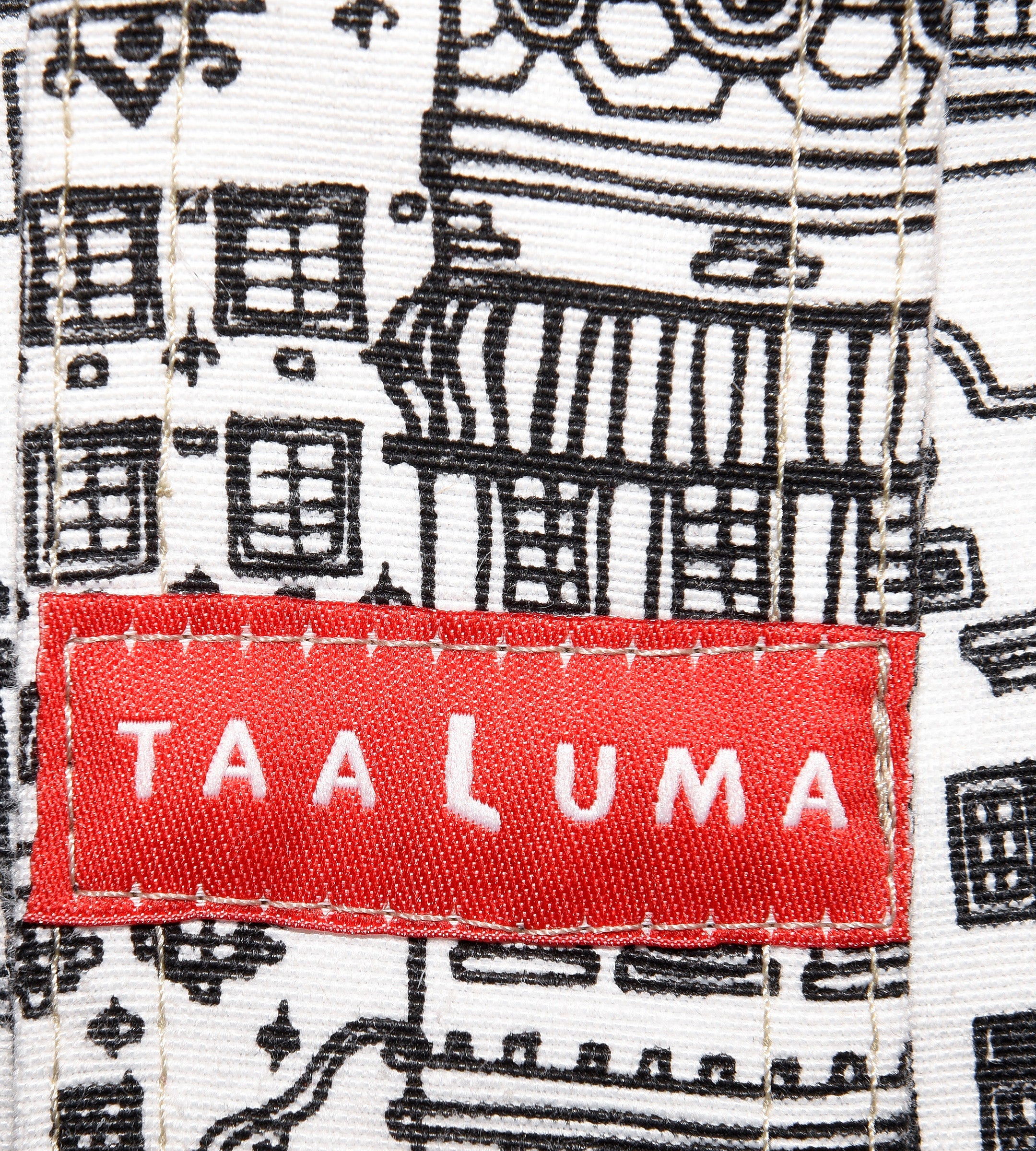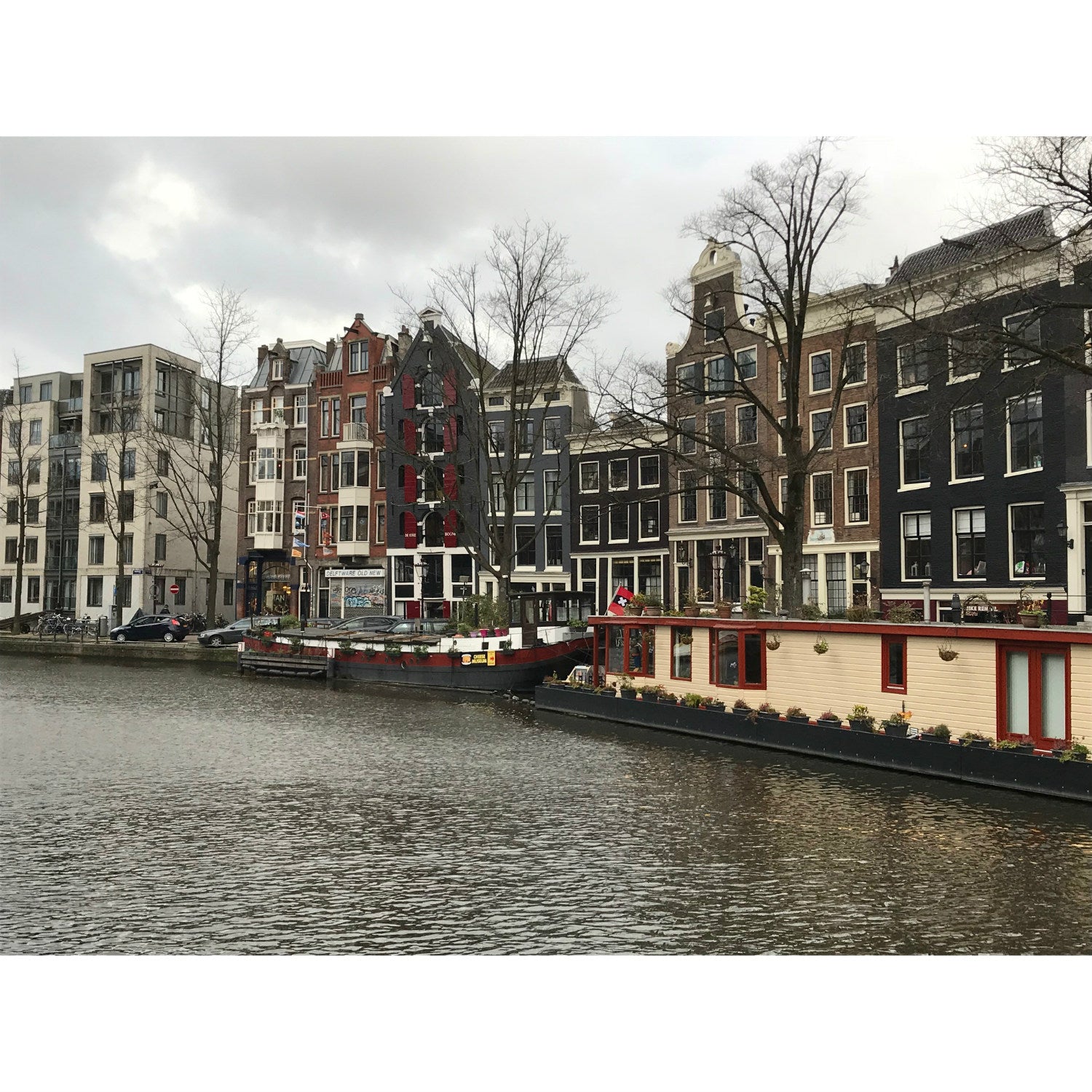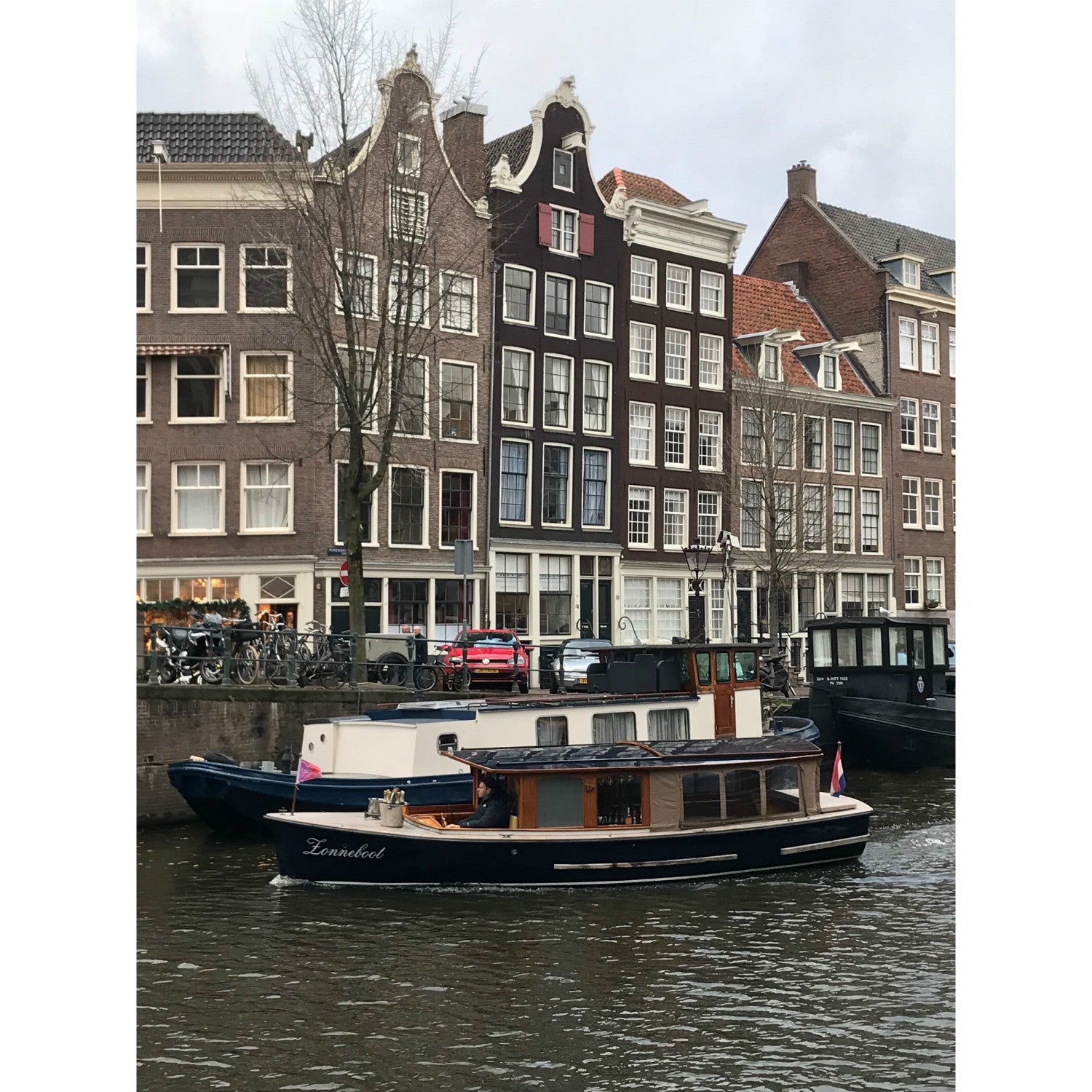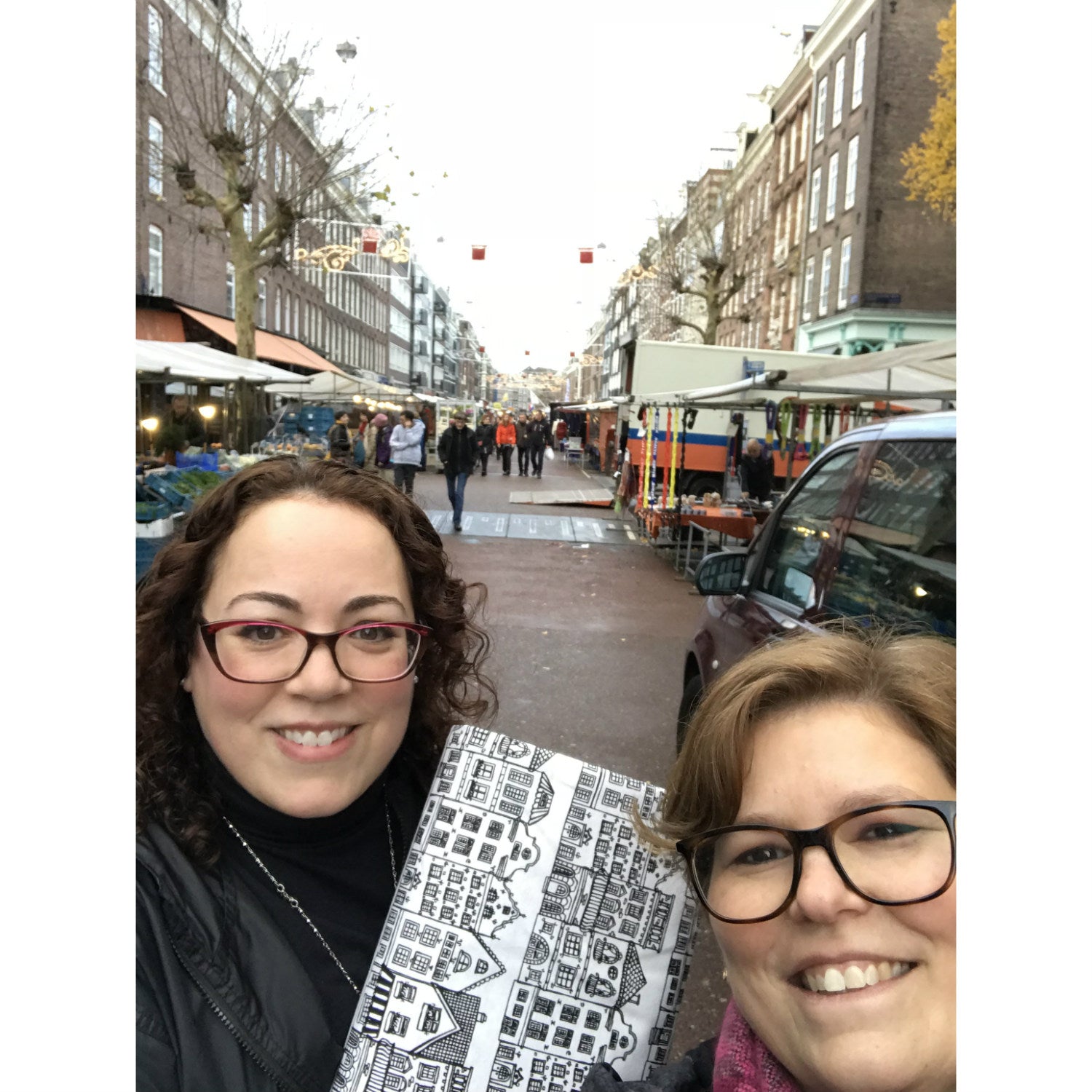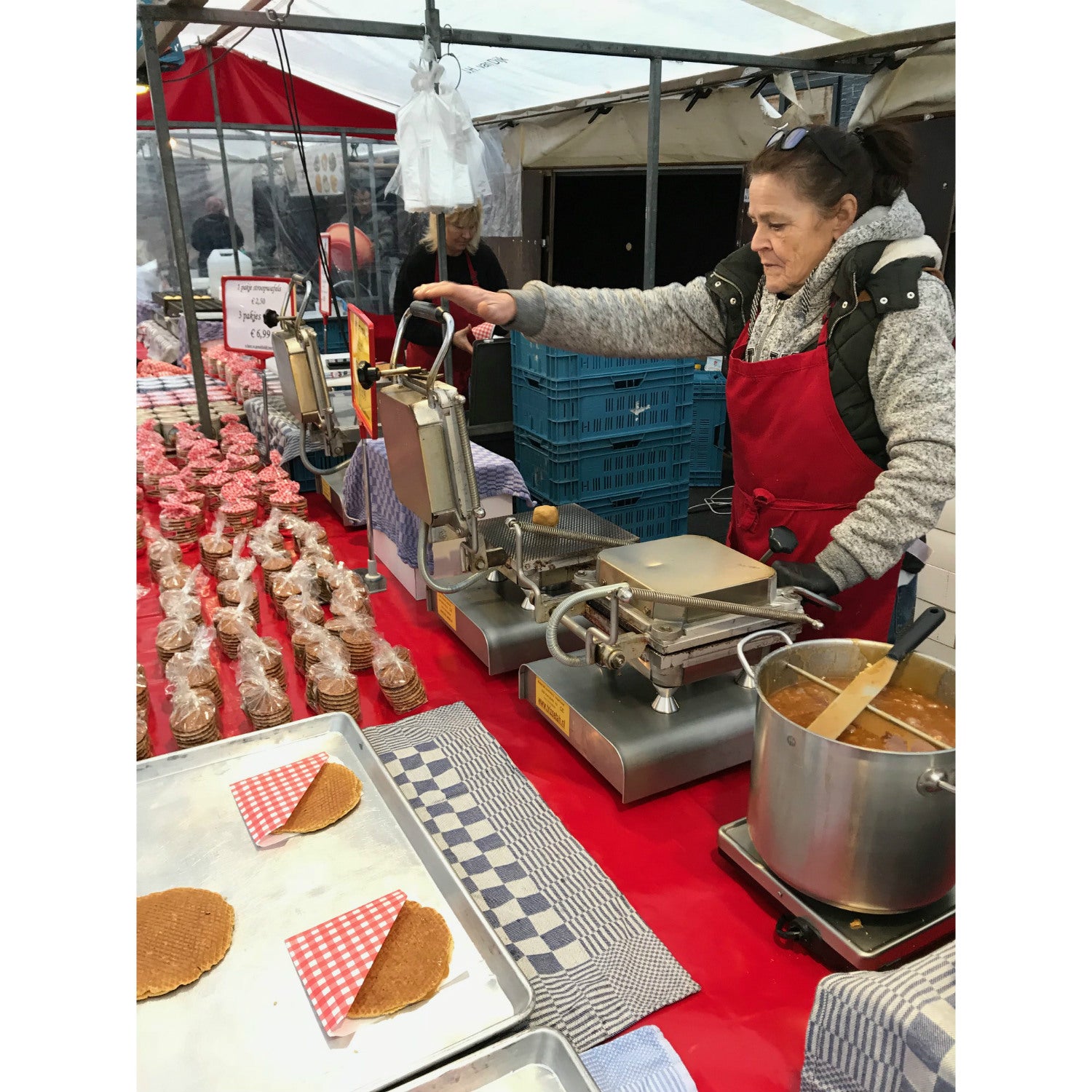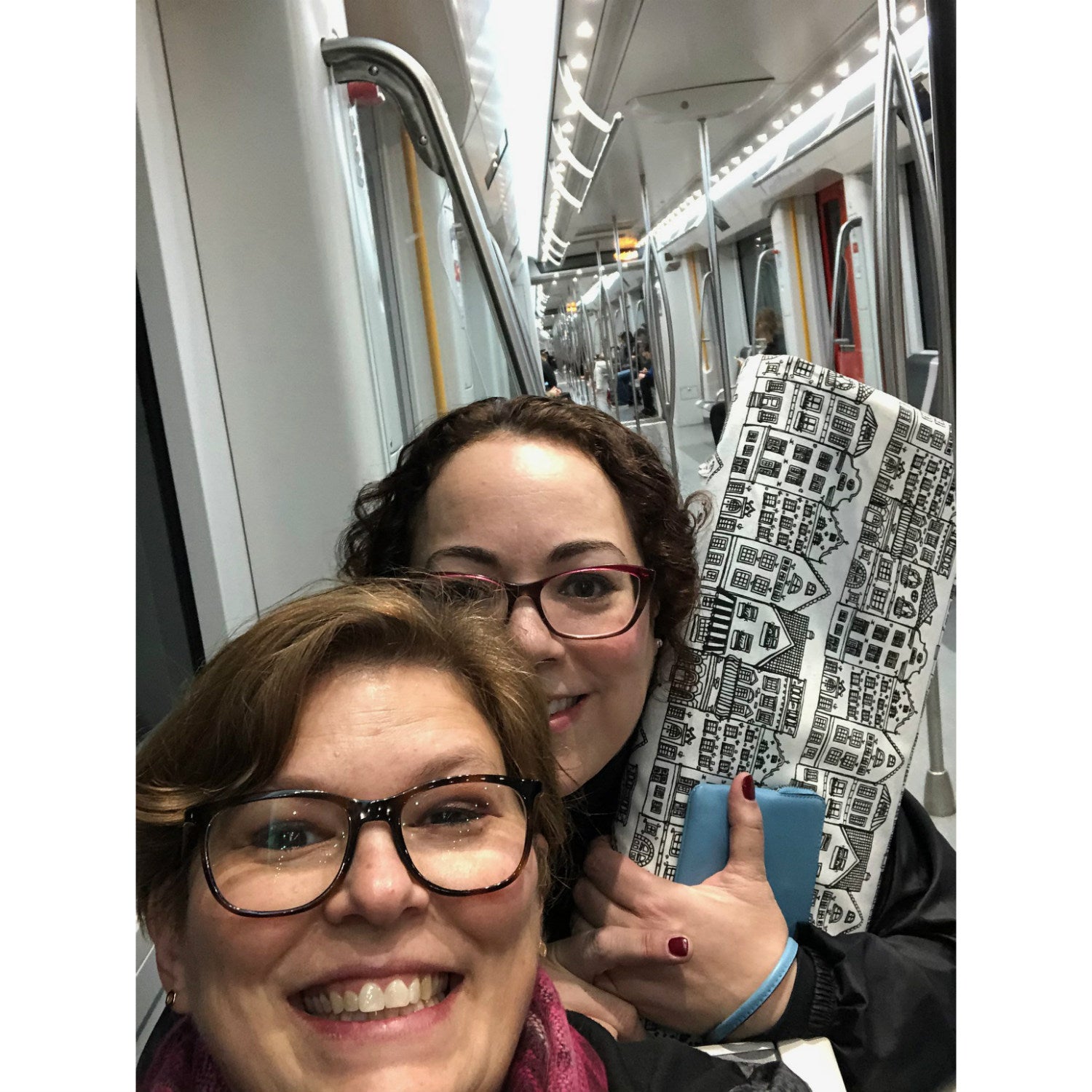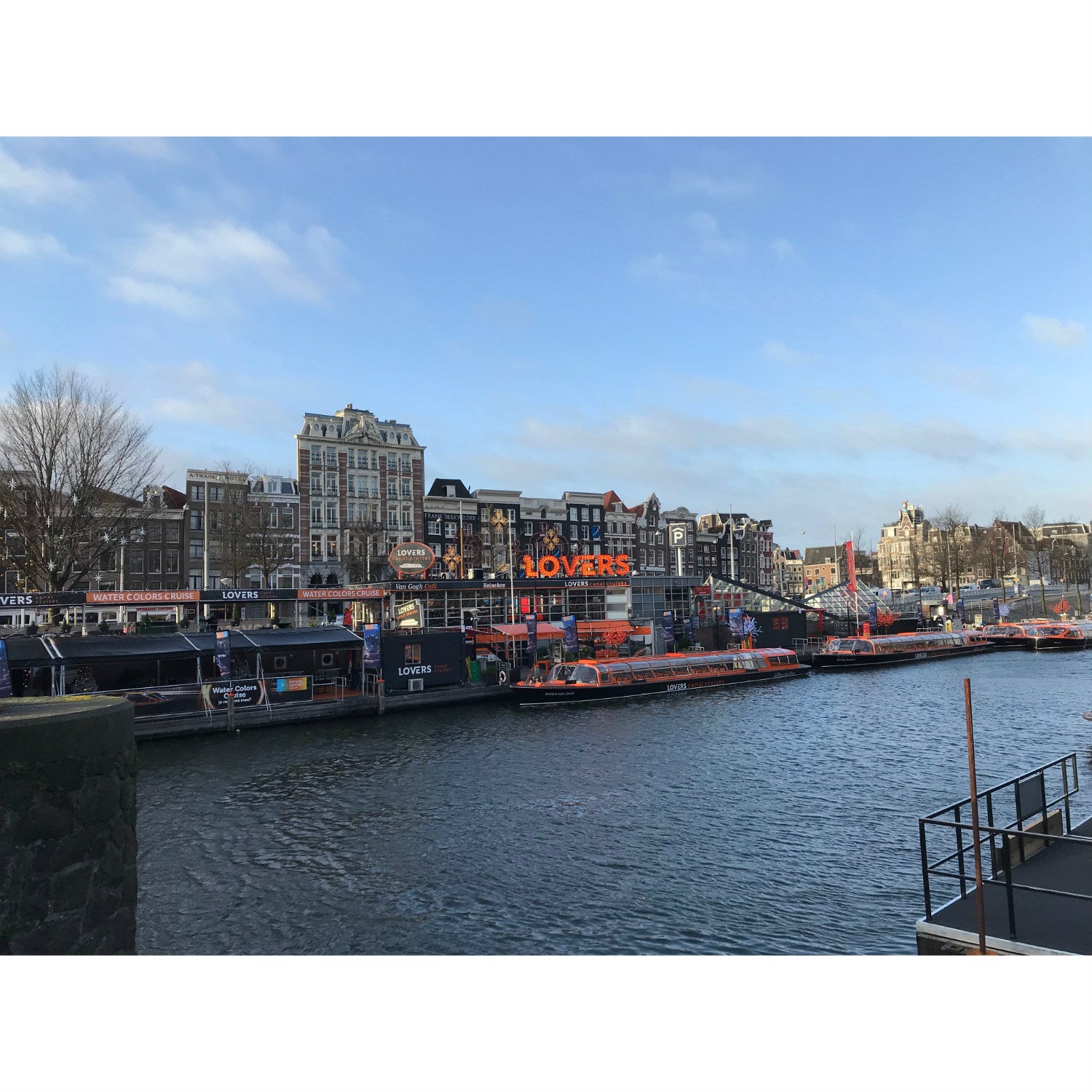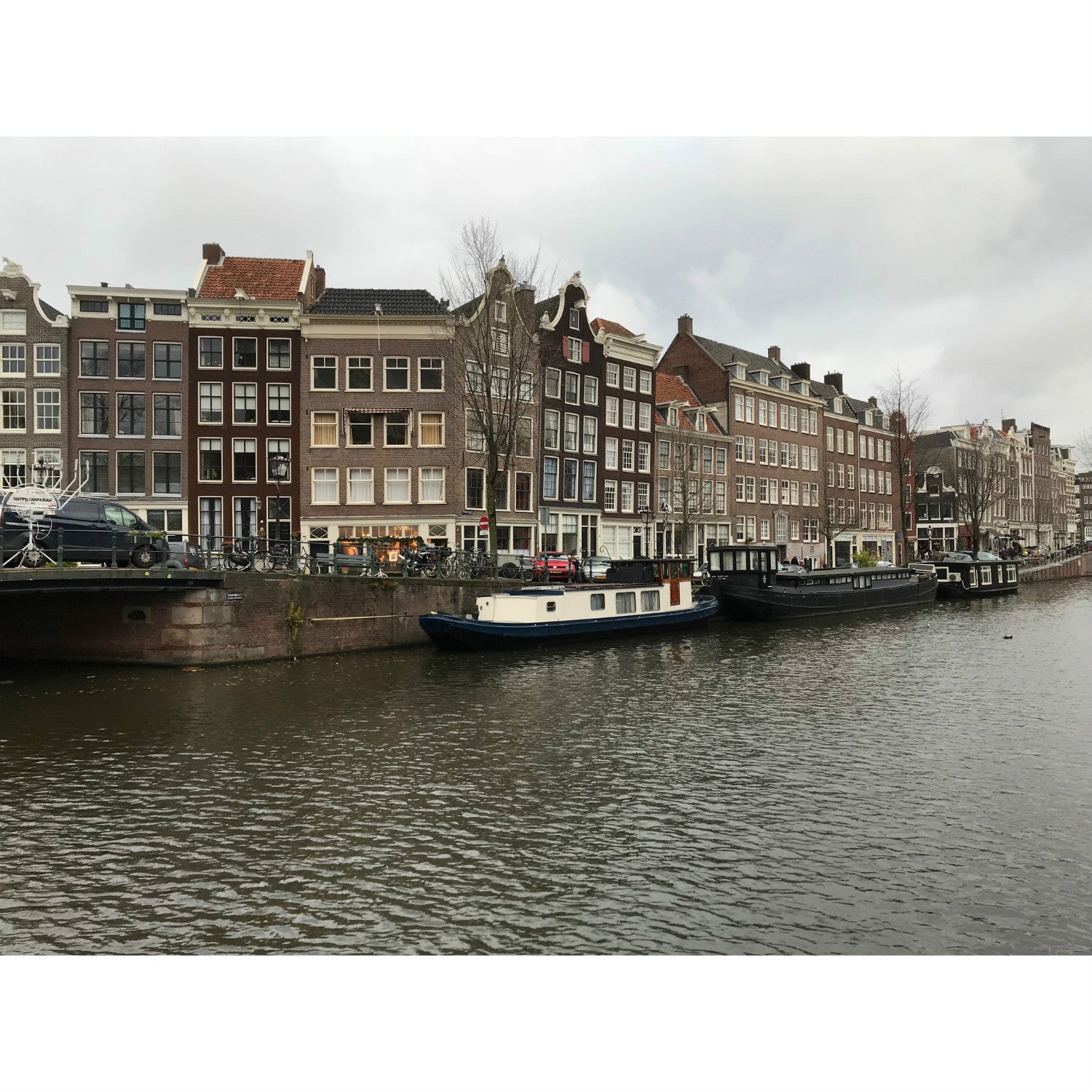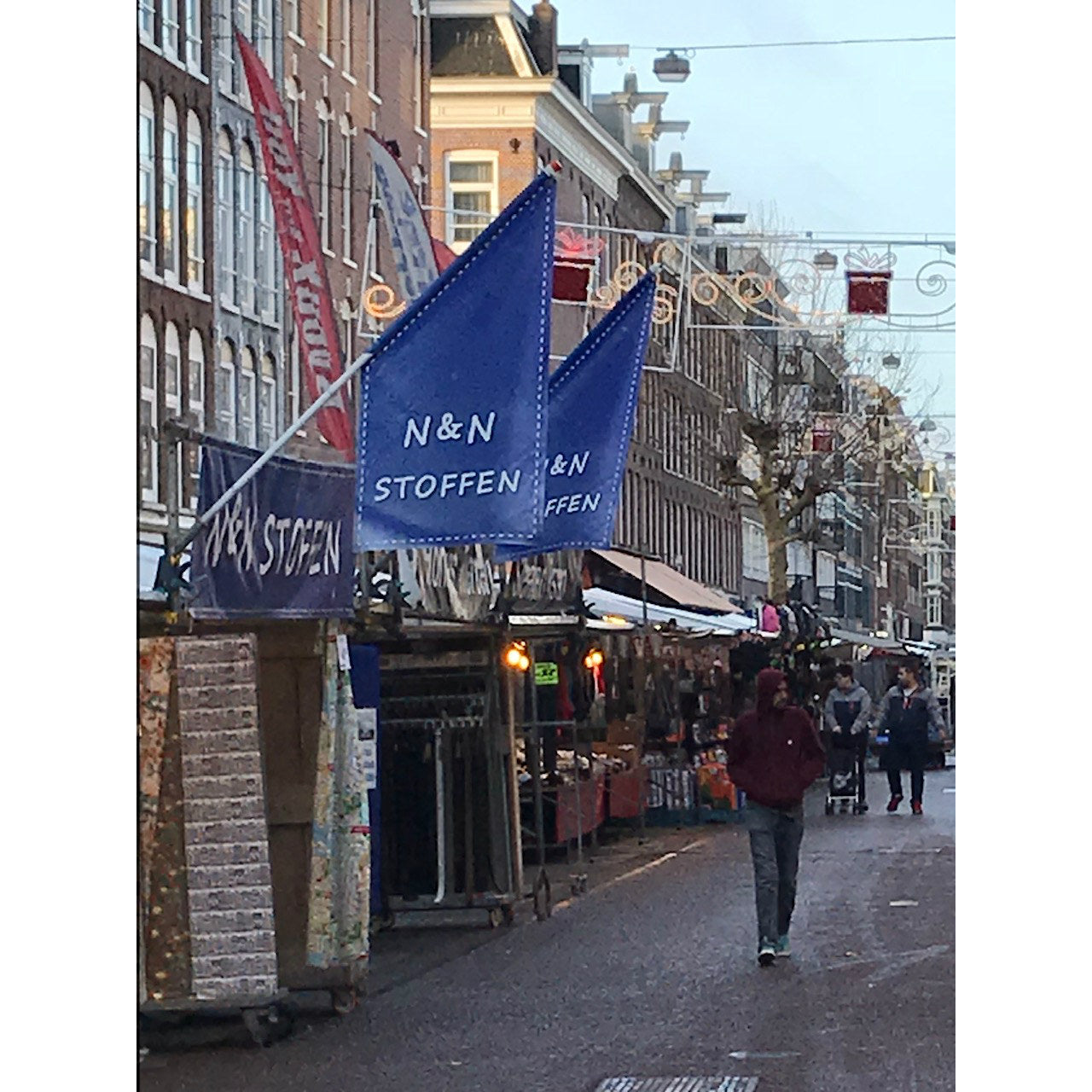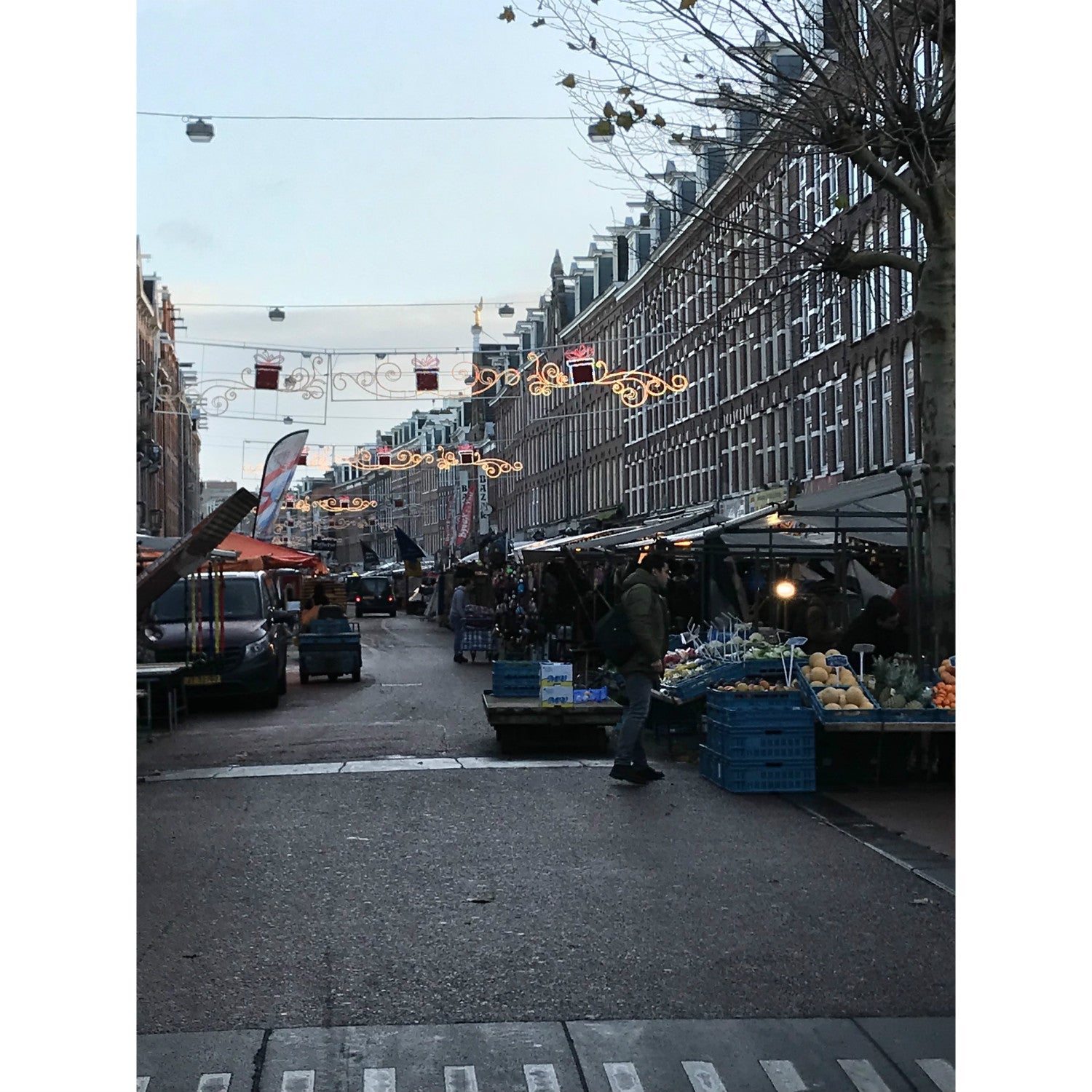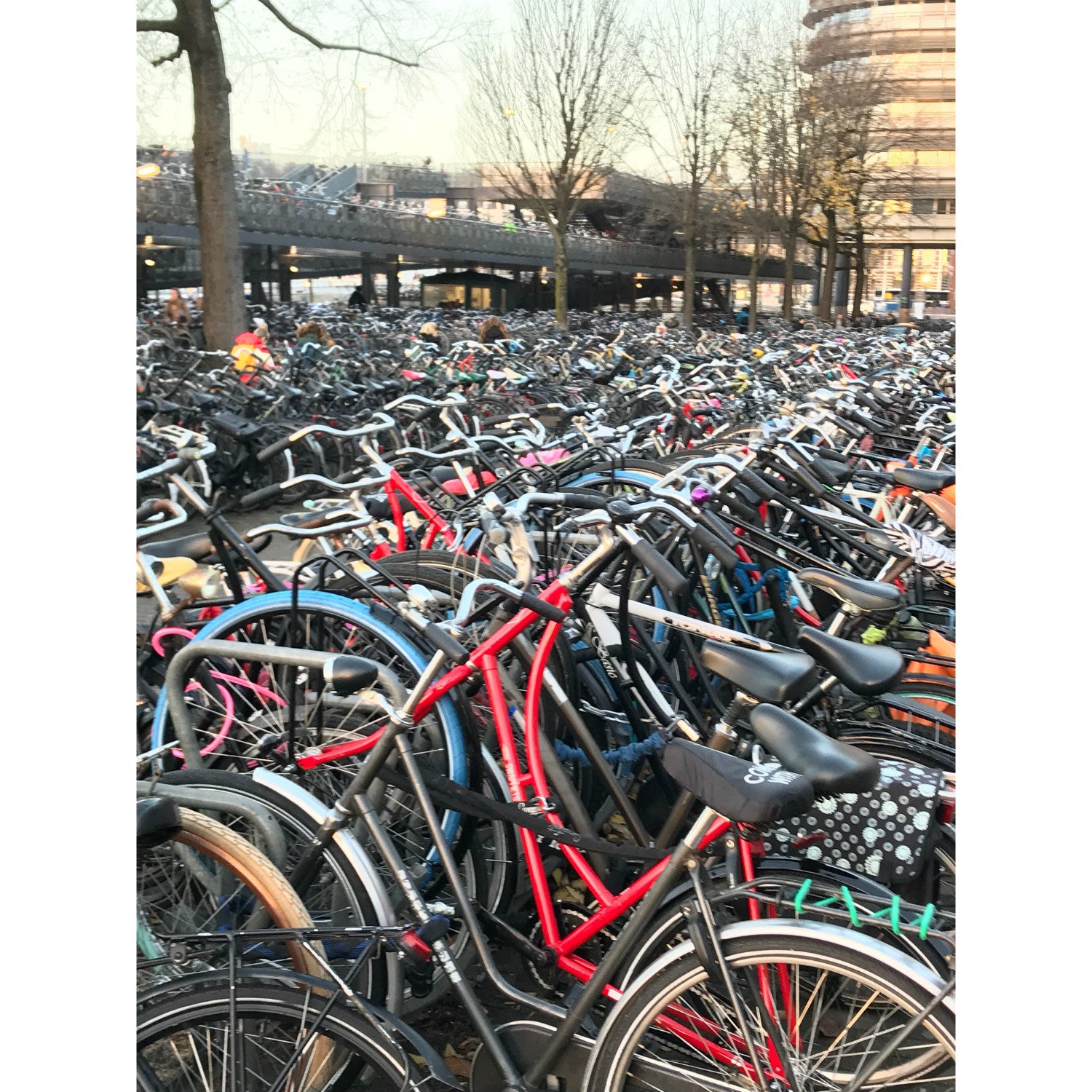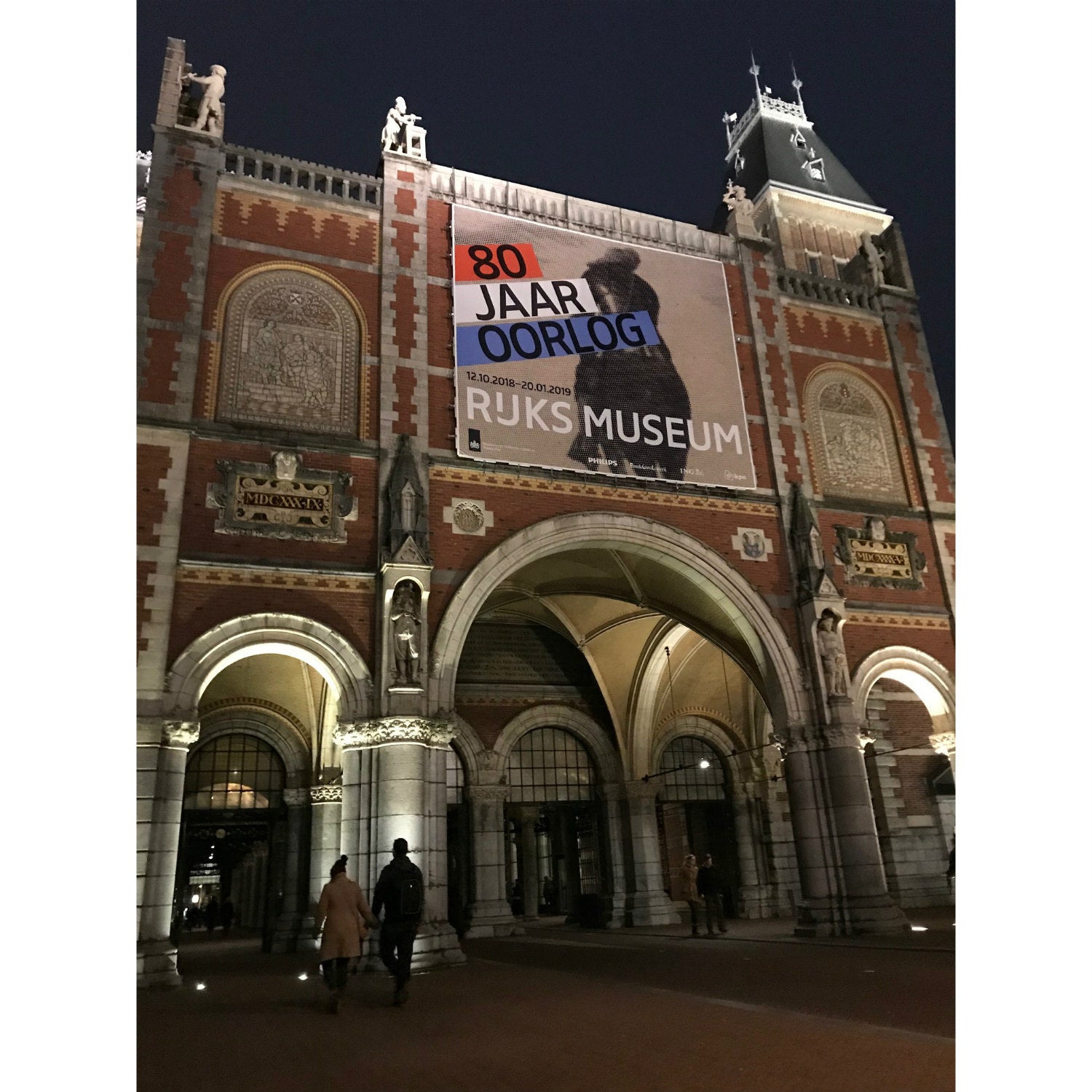 Netherlands Tote (by Cathy Hoodak)
Fabric from Amsterdam, Netherlands brought to you by traveler Cathy Hoodak.
"Amsterdam, with its arched canals and unique roofline is a city like no other. It has the energy and hustle of New York, but with a certain "old world" fairytale quality. Tall and slender, with infinite windows, its waterfront homes and businesses are a study in geometric shapes. That is why, when I saw this fabric featuring those very homes, I knew I had to have it. I had done some research in advance knowing that my best chance to find fabric would be in Amsterdam. I had a few shops in mind, but as luck would have it, I met an exceedingly kind couple from southern Netherlands waiting to board the plane with us. She gave me tons of great information and advice not only about where to shop, but about what to see, do and eat while we were there! My sister Karen and I took the tram to Albert Cuyp Market where we knew there'd be at least two good fabric store options. We arrived as the market was opening and each shop owner was deftly setting up their wares. It took only moments to decide on the perfect one at N & N Stoffen! With bolt in arms, we headed back toward the Metro, but couldn't leave without first buying a freshly made stroopwafel, warm with sticky melting caramel. Checking the fabric and stroopwafel off my bucket list we boarded the tram back to the hotel!" —Cathy Hoodak
1 of 15
Limited Edition:  Only 15 made.  Be 1 of 15.
Made in USA
Fits a 15" laptop
Passport pocket inside
Traveler
Cathy Hoodak:  This trip to Europe was a particularly special one for Cathy. Why? "My mom is terminally ill and it was her wish to take a trip with me and my two sisters, a mother daughter trip to reconnect and so that she could have our undivided attention. We decided on a river cruise that would begin in the Netherlands and take us on to cities in Germany, France and Switzerland." It was a stroopwafel'y good time!
Bring back fabric from your next trip