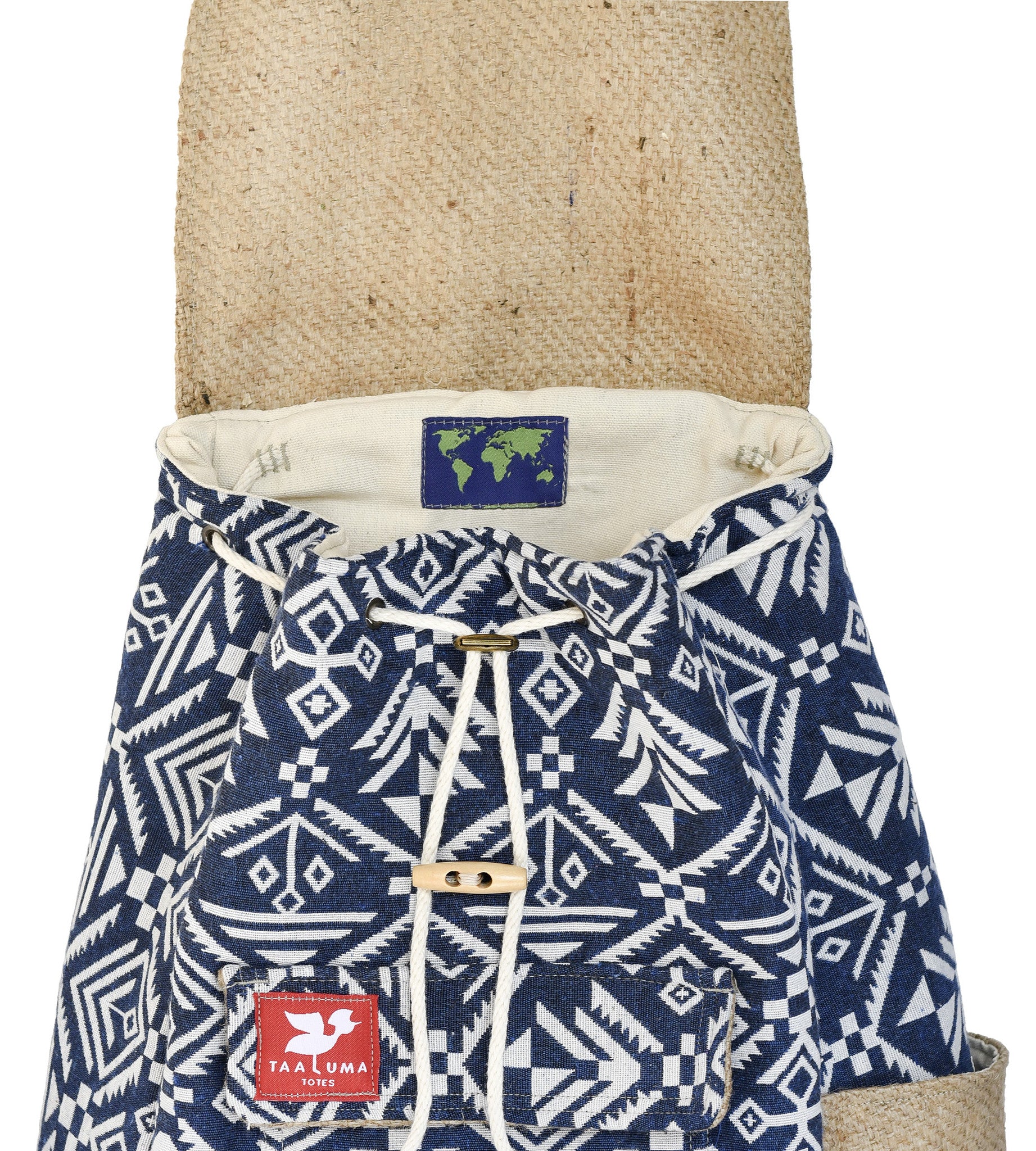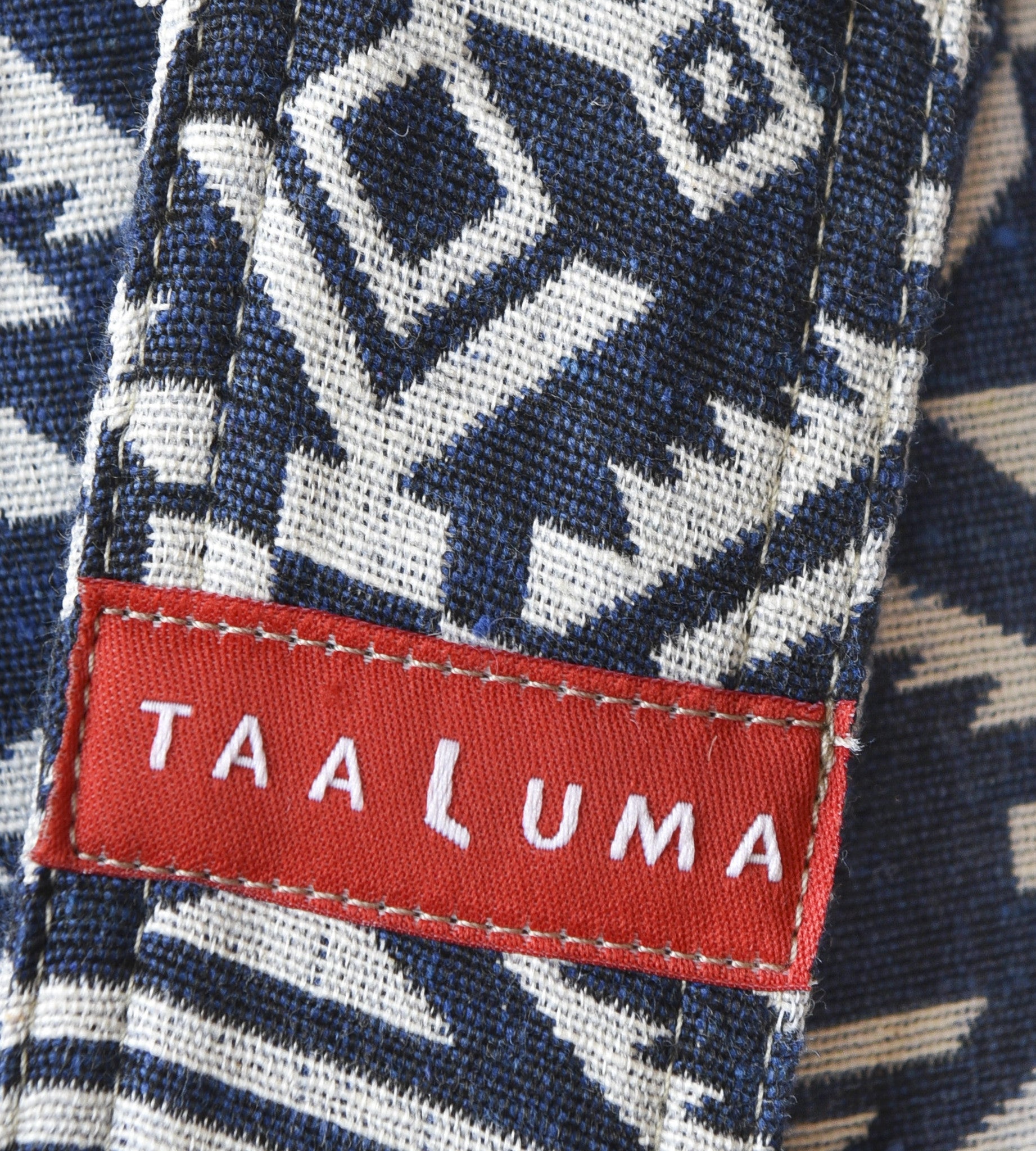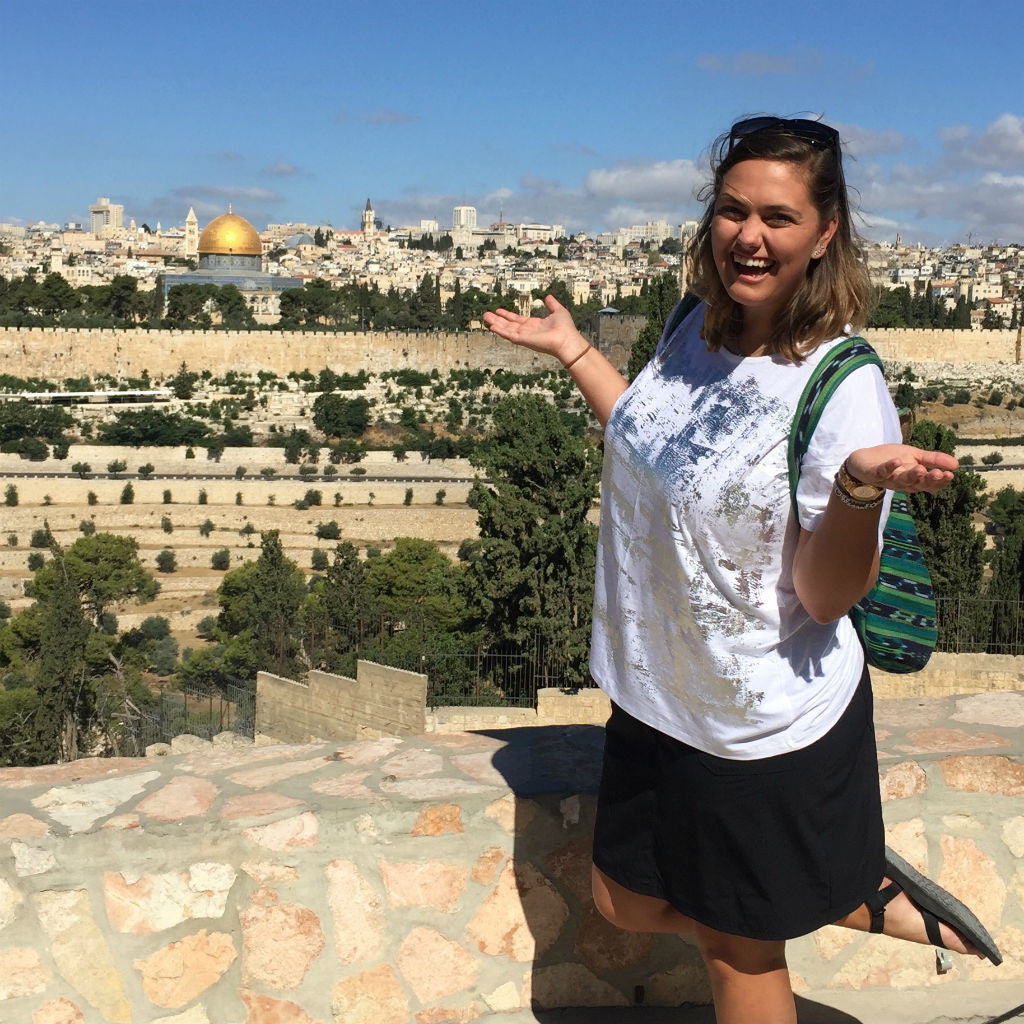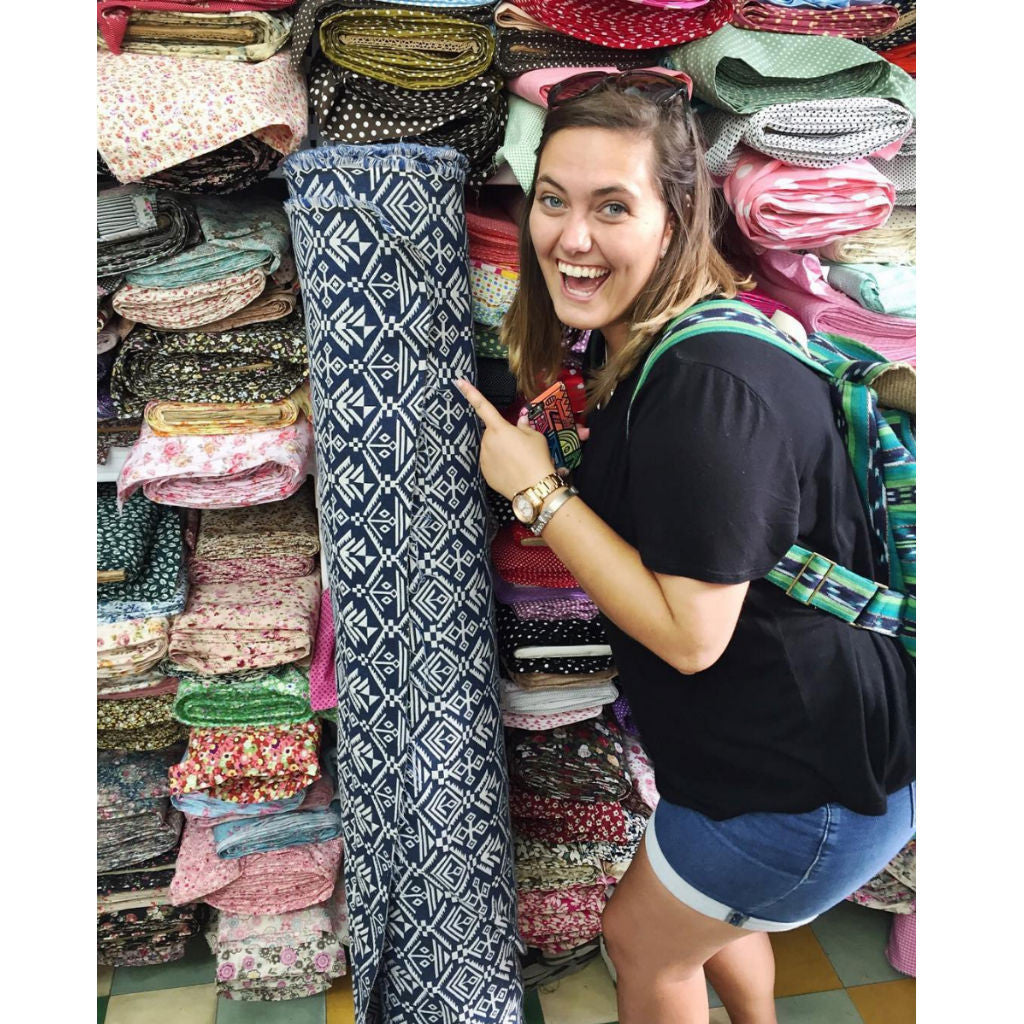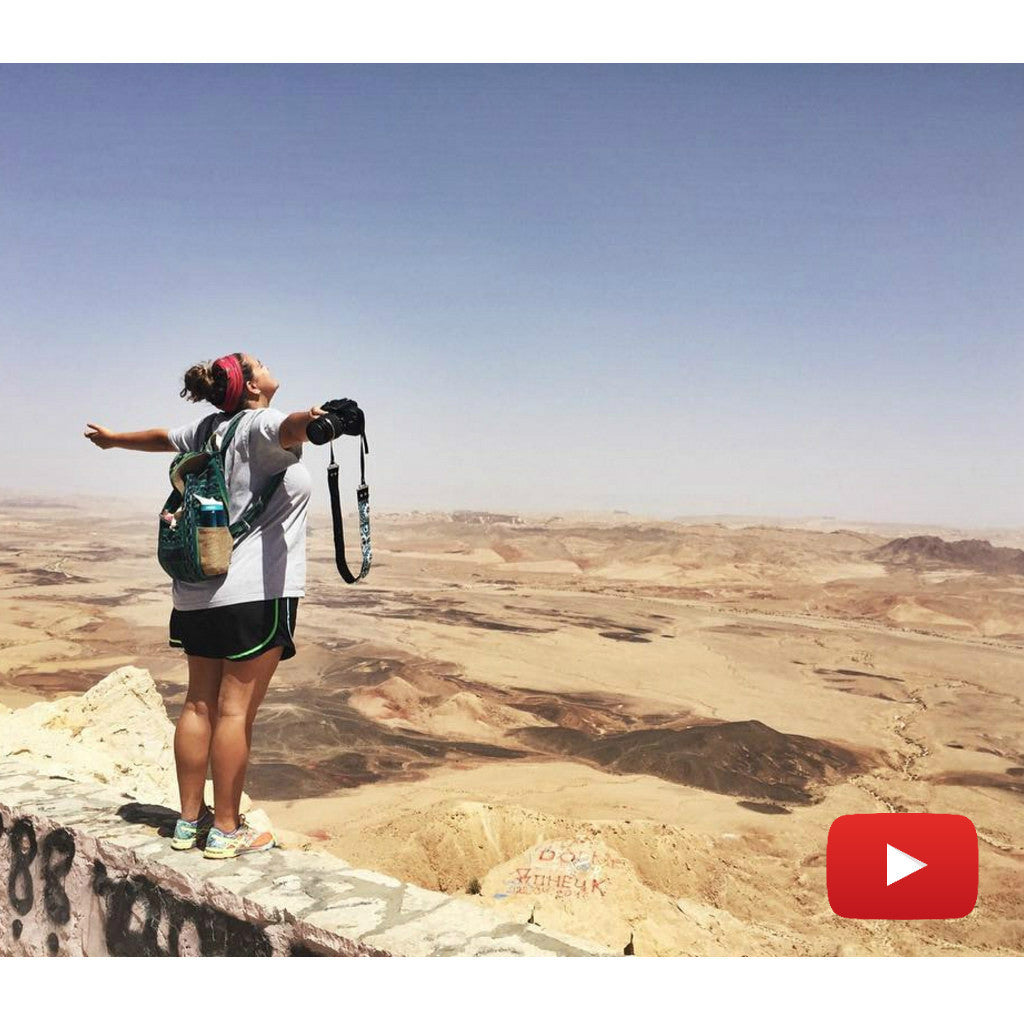 Israel Tote (by Justine Crotts)
Traditional fabric from Tel Aviv, Israel brought to you by traveler Justine Crotts.
"I started my fabric search in the Carmel Market. I didn't find what I was looking for there, but someone pointed us towards the next block that was supposed to have "lots of pretty fabric." I wanted to find something that described the Israeli culture.  I went into about 15 different shops with some friends and eventually kept coming back to one store. I was pretty ecstatic with the fabric that I found." —Justine Crotts
1 of 23
Limited Edition:  Only 23 made.  Be 1 of 23.
Made in USA
Fits a 17" laptop
Carry-on approved
Traveler
Justine Crotts:  For traveler Justine, food and photography are her favorite ways to explore a new country.  She has one local food goal in mind when she travels… she Baha'must try each new food once! Justine loves capturing new landscapes and architectures with her camera to remind her that this world Is'raeli something else! This feeling of awe constantly leaves Justine France'y for her next adventure...
Bring back fabric from your next trip