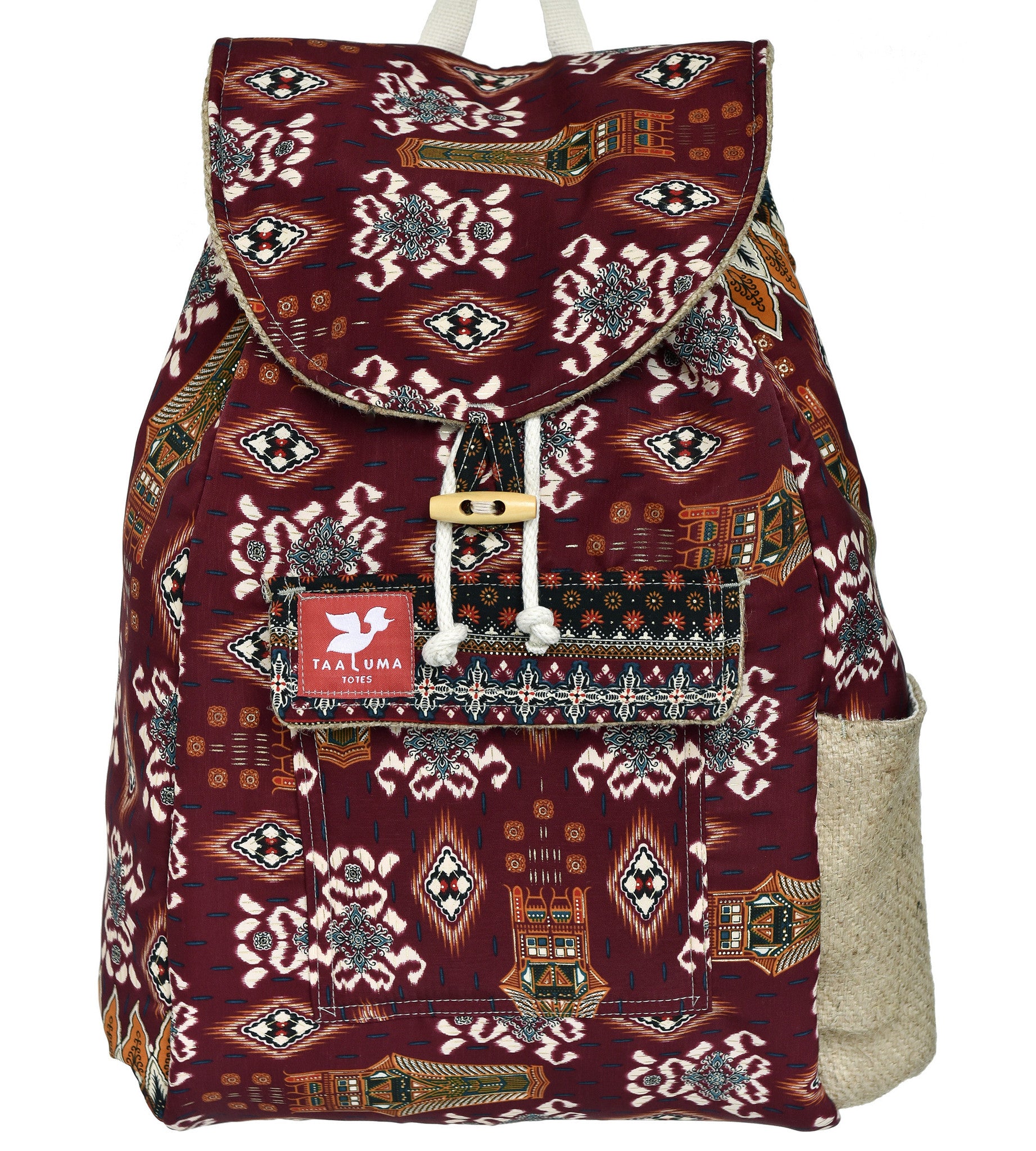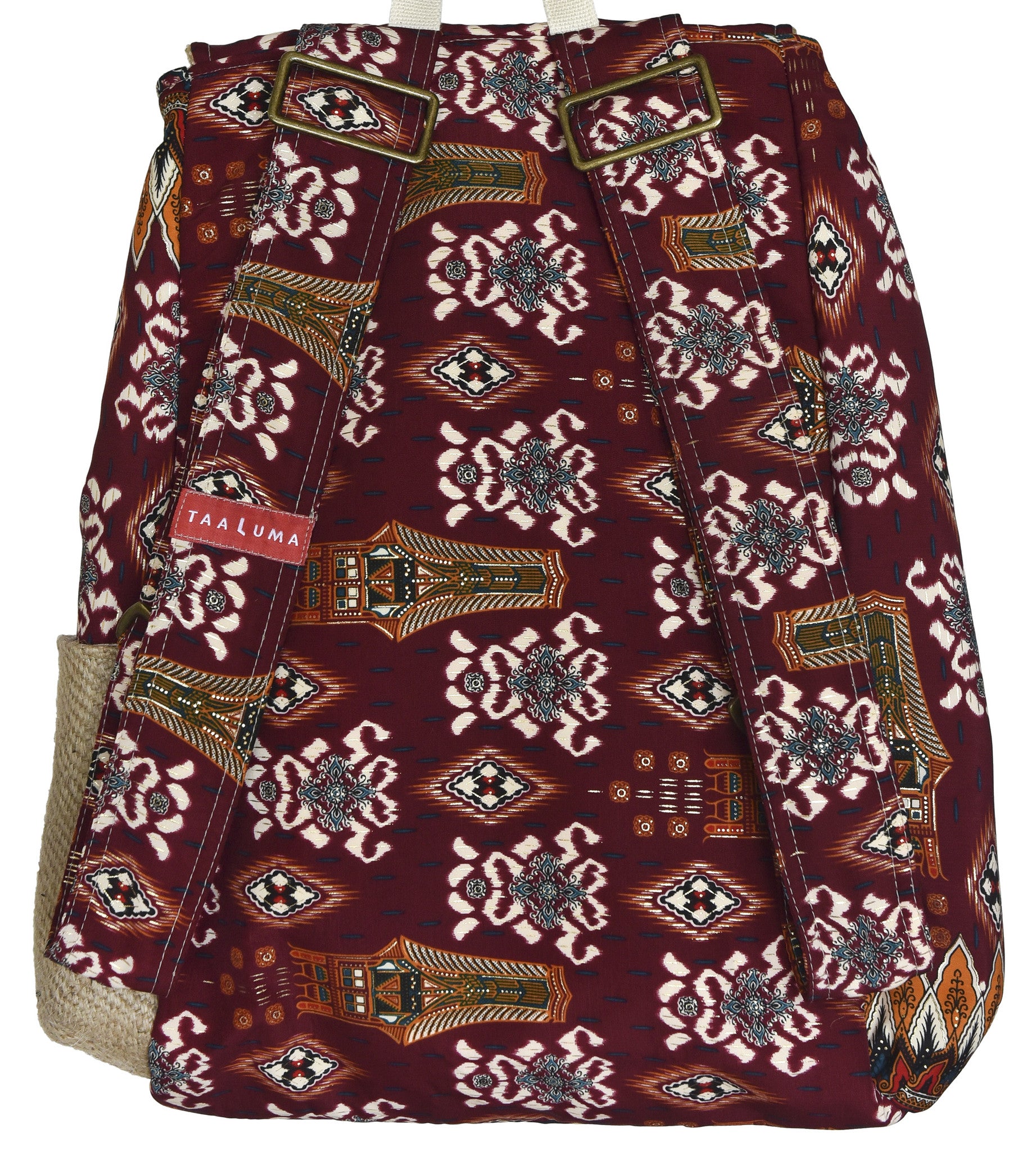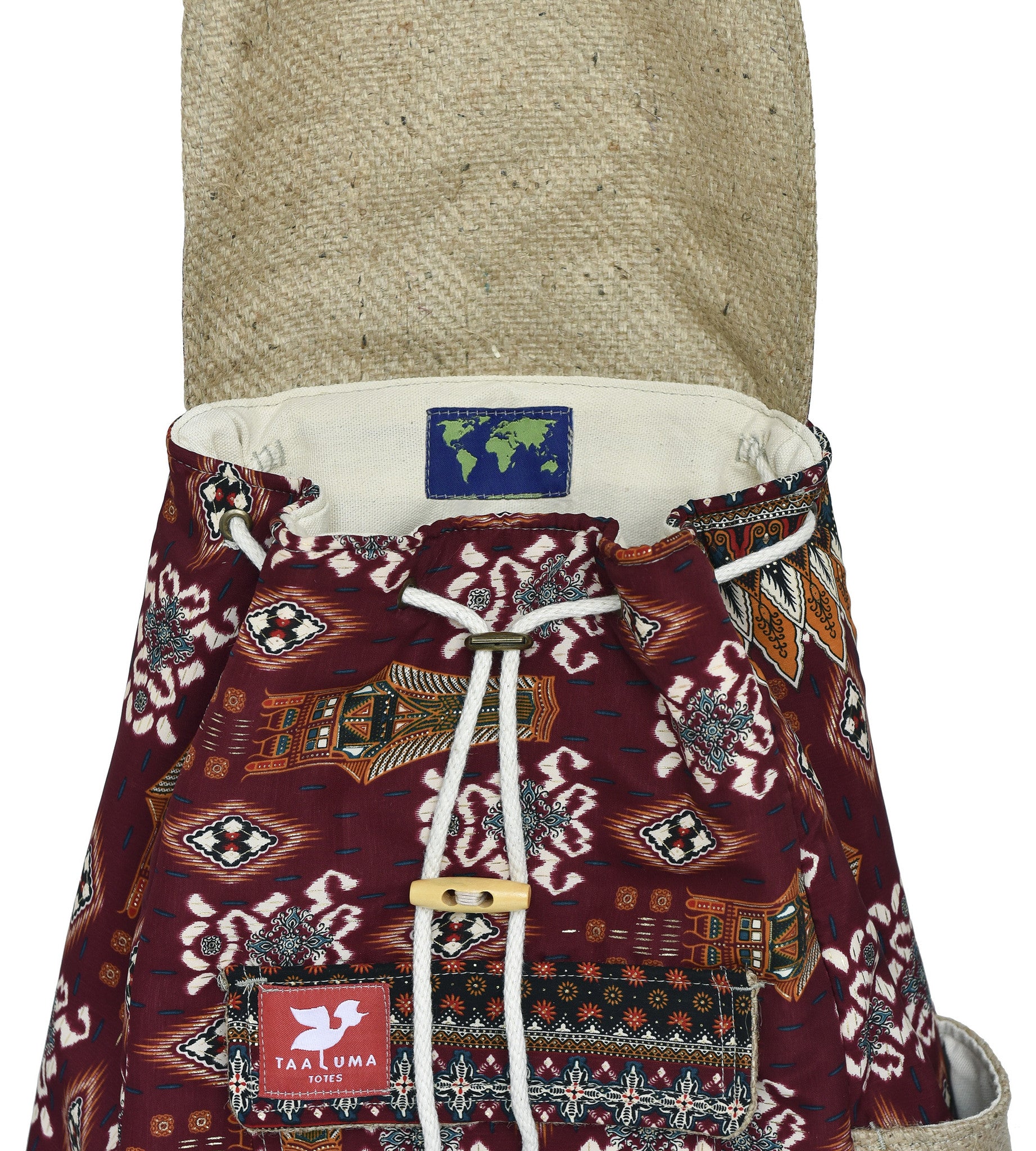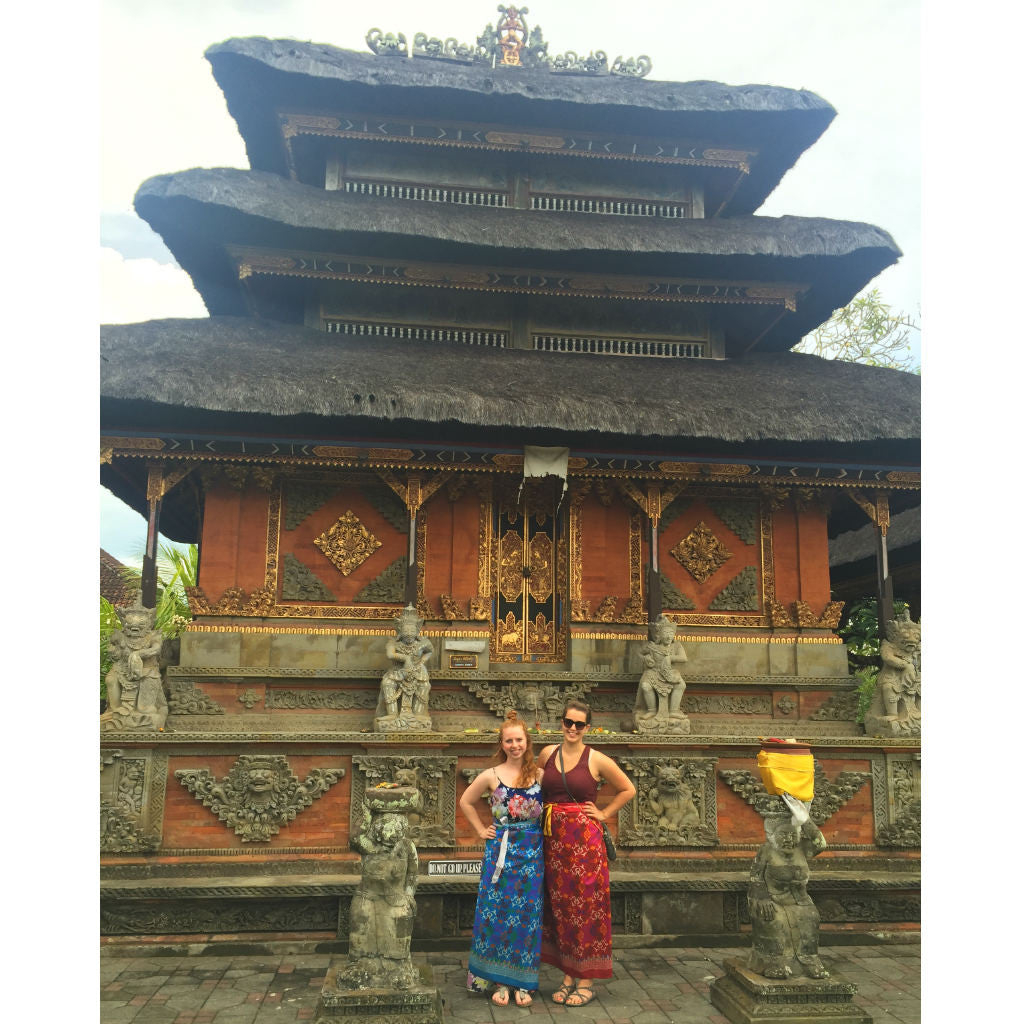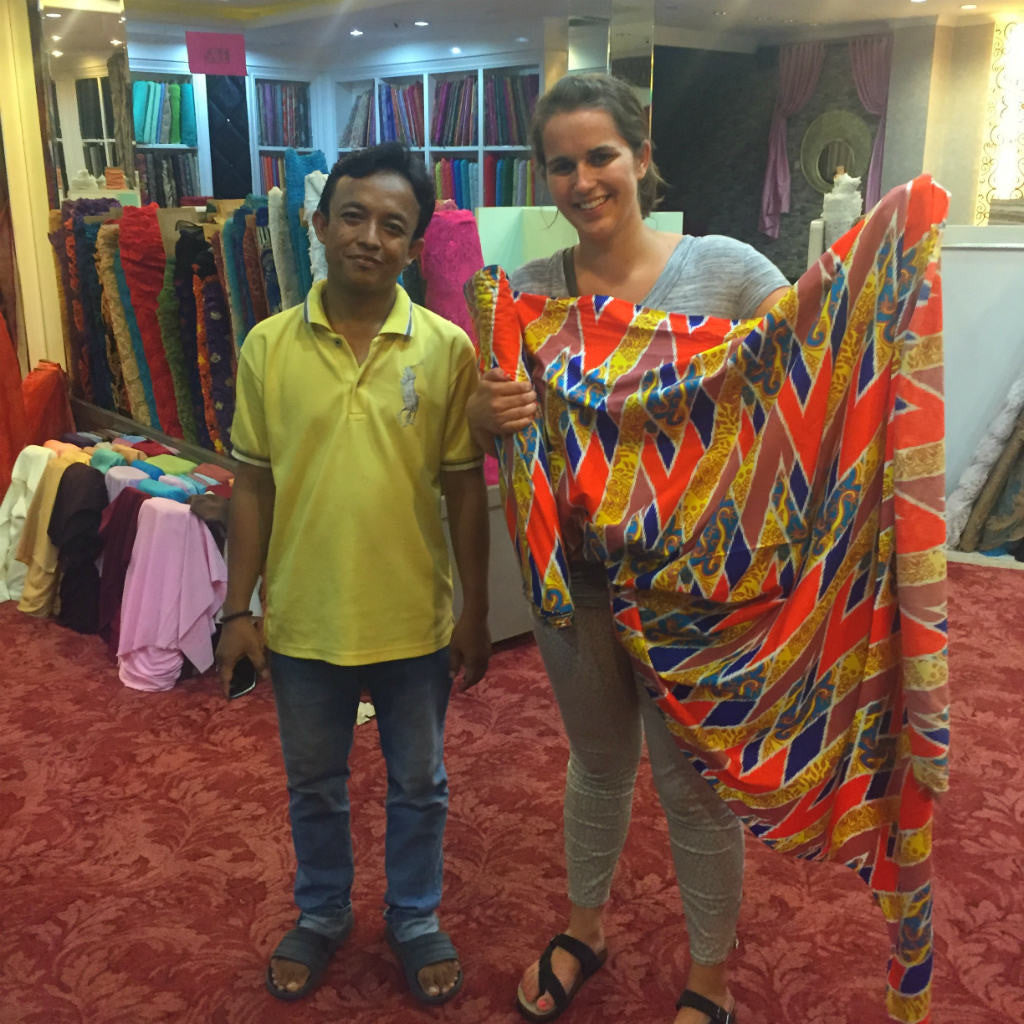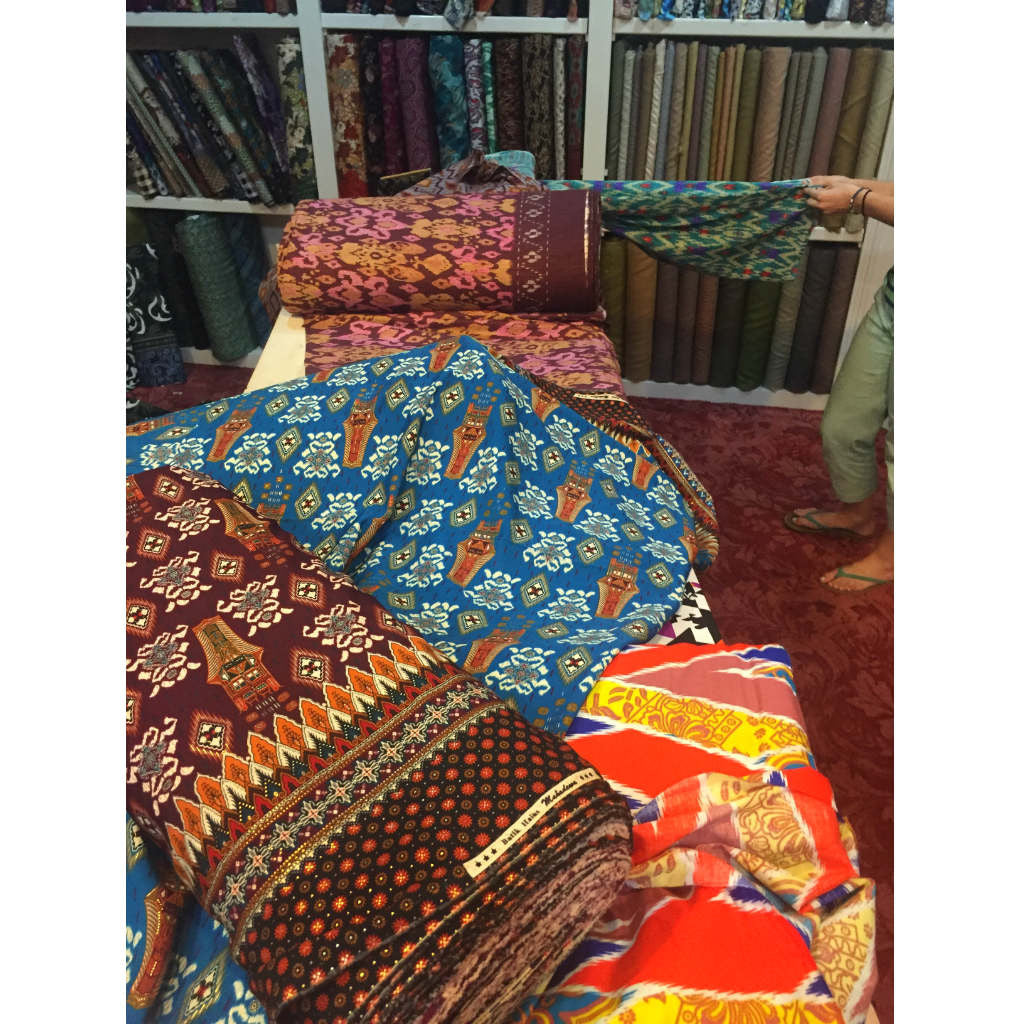 Indonesia Tote (by Sarah Harrington)
Traditional fabric from Jakarta, Indonesia brought to you by traveler Sarah Harrington.
"We traveled for about a week before we found the fabric. Indonesia is an amazing country that merges two majors religions, Buddhism and Islam. When traveling you saw these religions reflected in the architecture on each Island. When we were in Bali, we saw hundreds of beautiful temples. I was drawn to the fabric because it represents the culture we experienced all throughout our travels and it is a reminder of the beauty that is Indonesia." —Sarah Harrington
1 of 14
Limited Edition:  Only 14 made.  Be 1 of 14.
Made in USA
Fits a 17" laptop
Carry-on approved
Traveler
Sarah Harrington:  For Sarah, trying local food is Guat she lives for! She loves to get advice from local Cay-men and women about where to eat and explore off the beaten path. She a-Greece-iates wandering through new cities by foot without a plan or place to go. Often times it is the new people she meets along the way that make for memories that H'endure'as for years to come!
Bring back fabric from your next trip