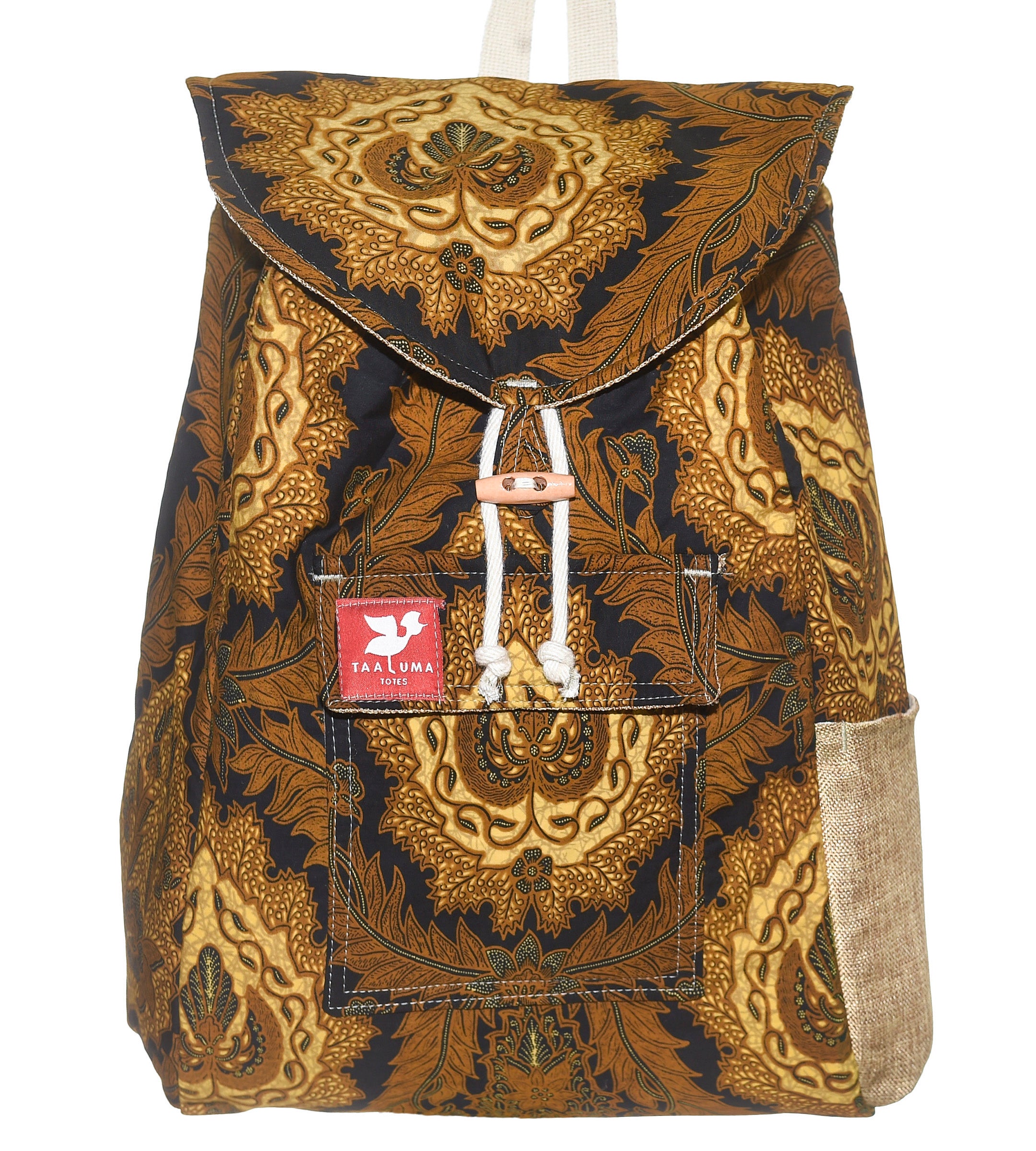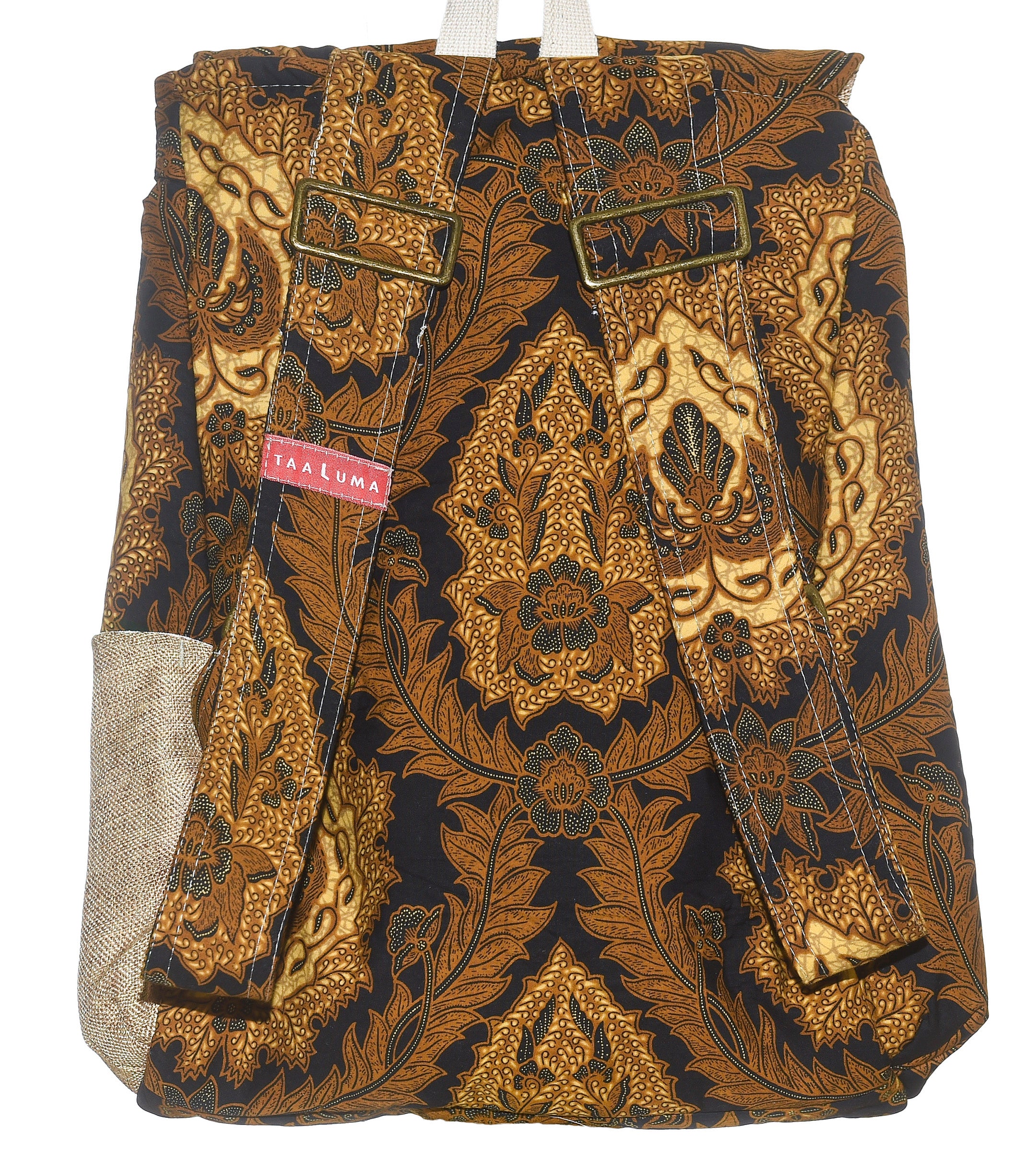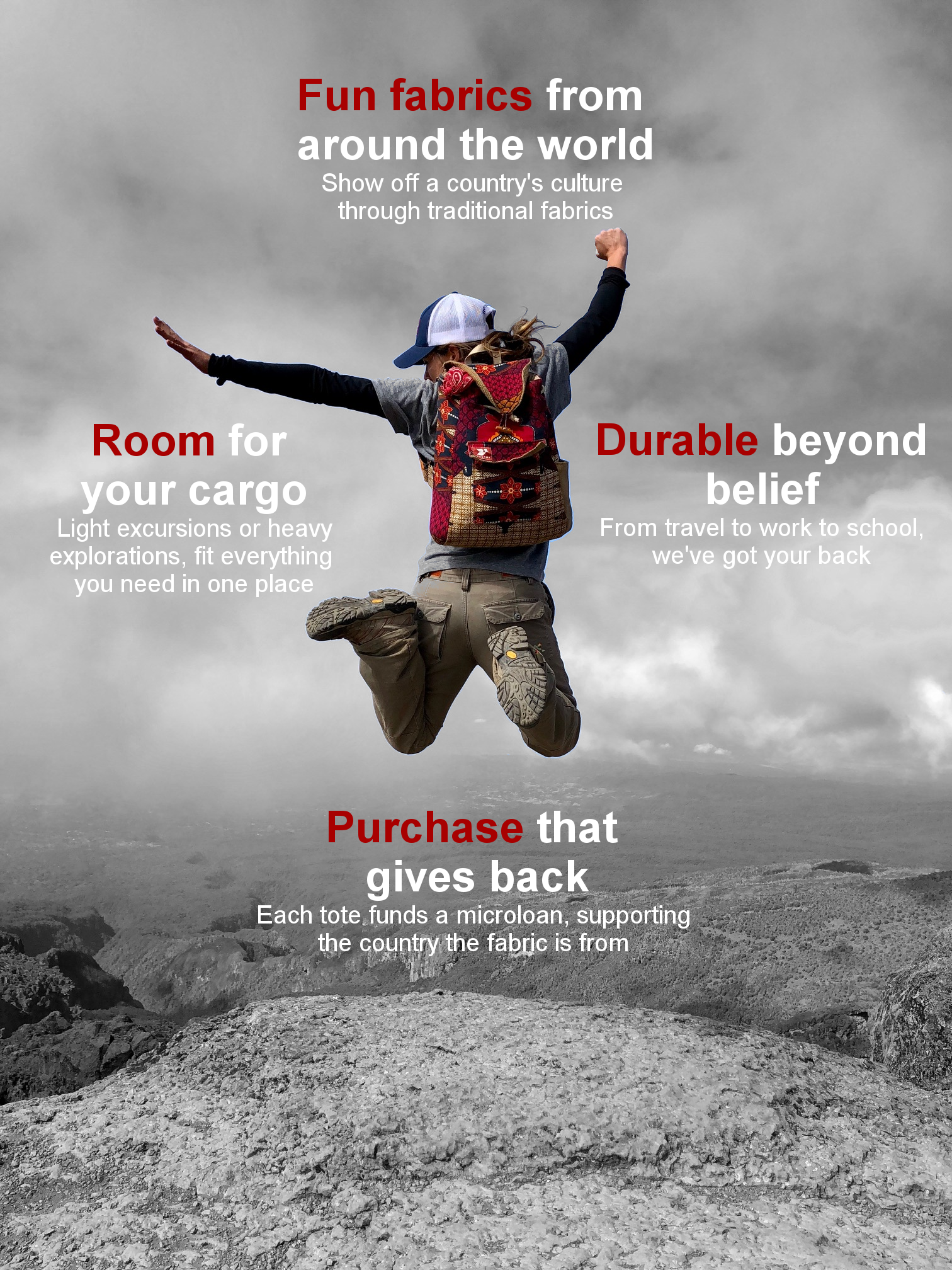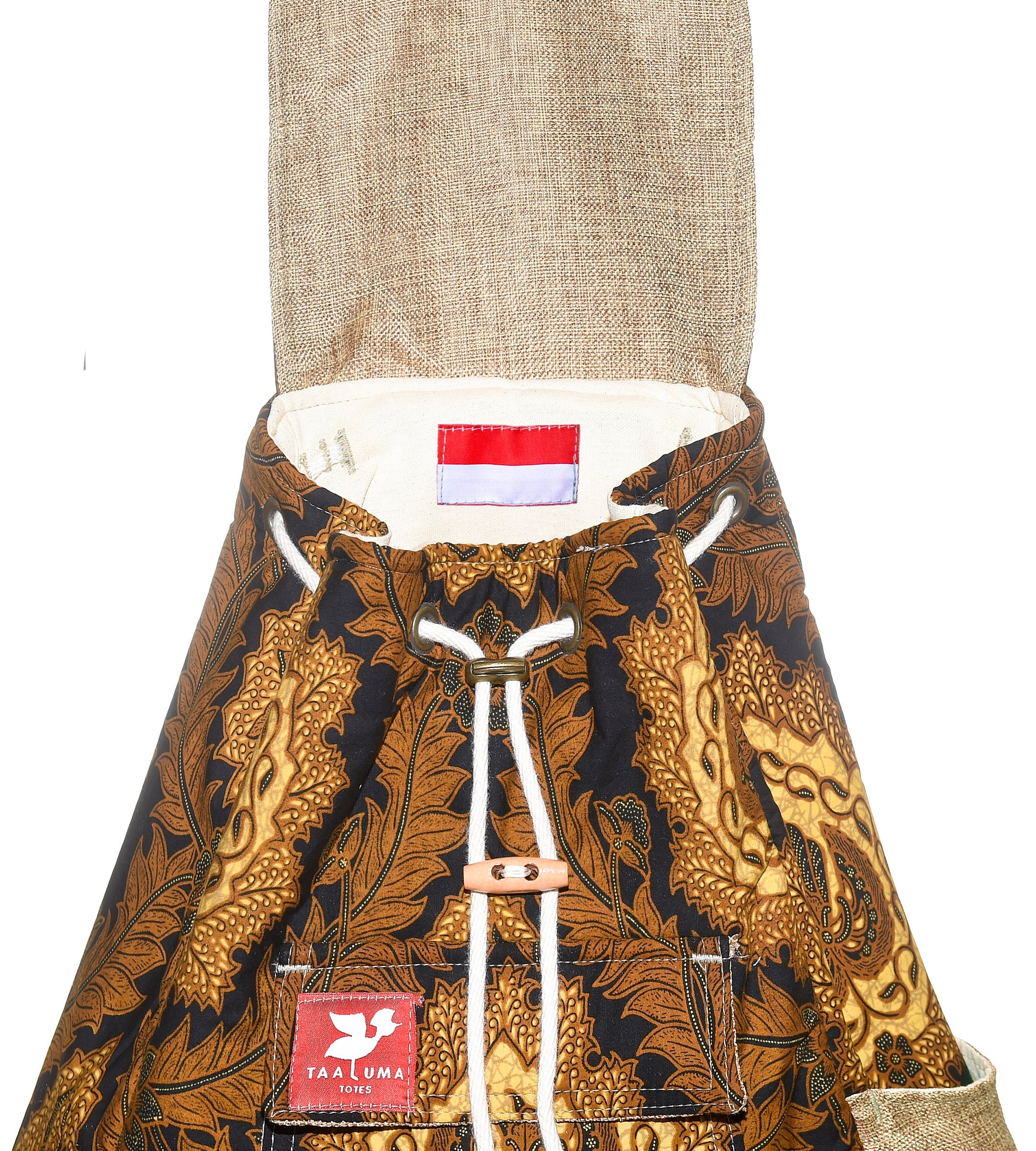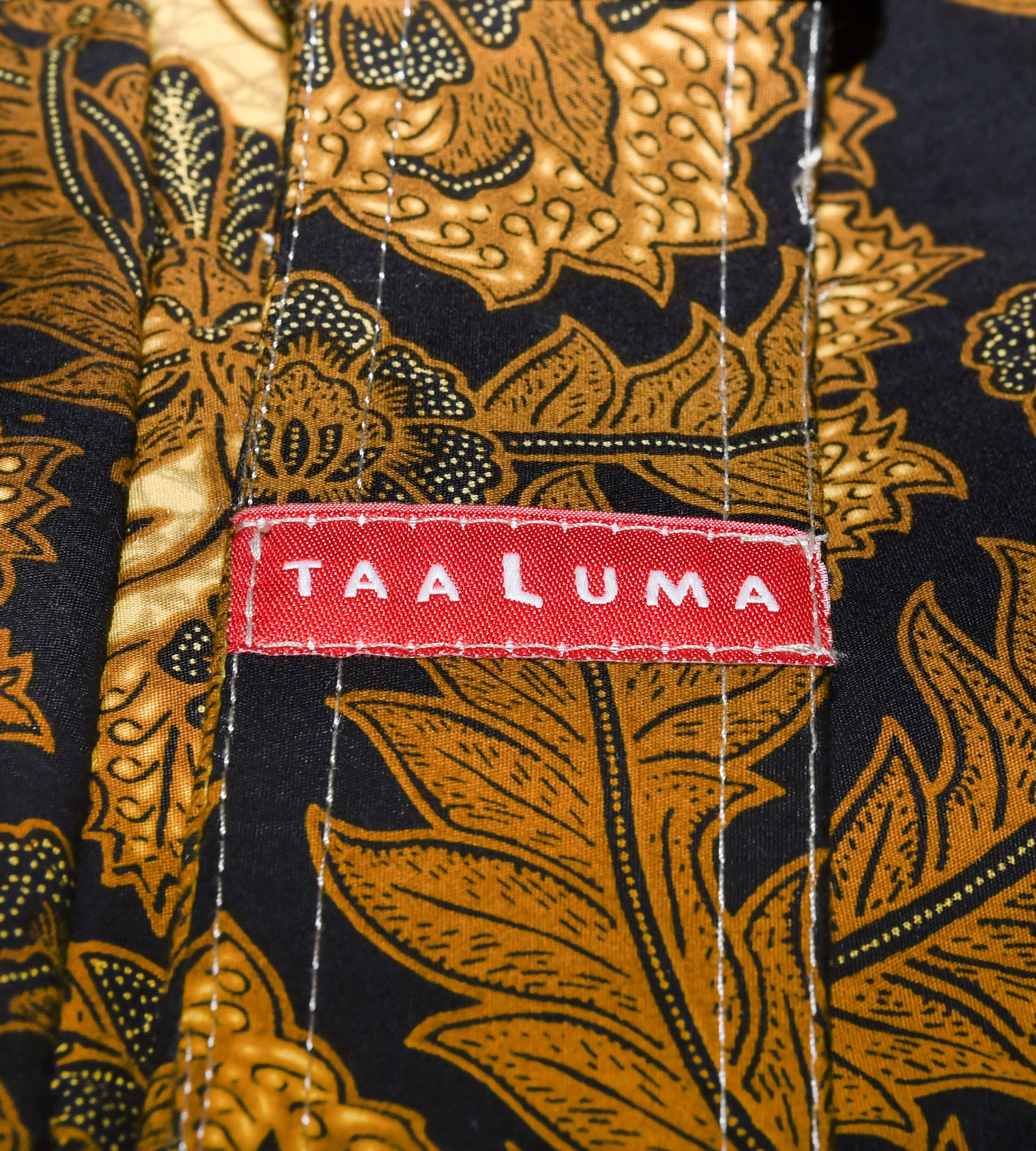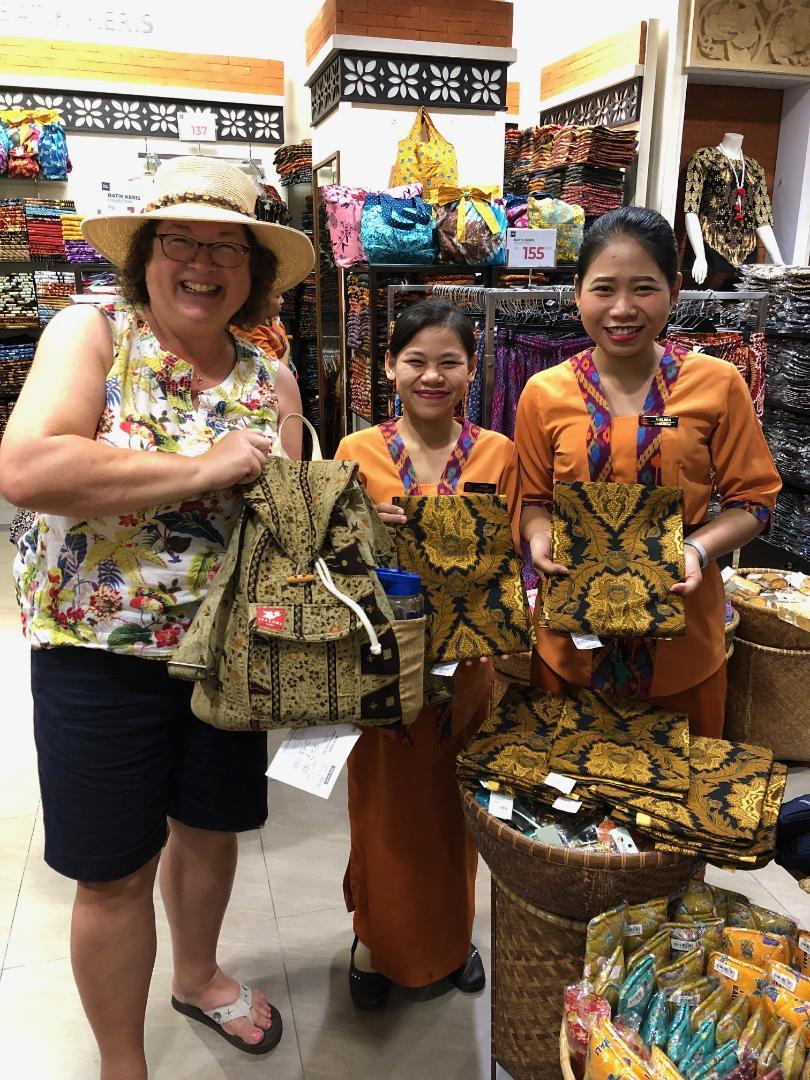 Indonesia Tote (by Jill Bauer)
Traditional fabric from Bali, Indonesia brought to you by traveler Jill Bauer.
"The richness of the batik prints really made it hard to choose!  This batik style fabric has rich browns and bright leafy designs that remind me of our walks through the nutmeg forest. The deep blue background feels like the sea between the islands." —Jill Bauer
Limited Edition:  Only 16 made
Made in USA
Fits a 15" laptop
Passport pocket inside
Traveler
Jill Bauer: Bali is a growing city rich in cultural traditions.  We had the chance to visit some temples and see a play with traditional dancers as a chorus of chanting men provided the music.  Without even speaking the language, we were all connected through the dancers, costumes, stories, and music.