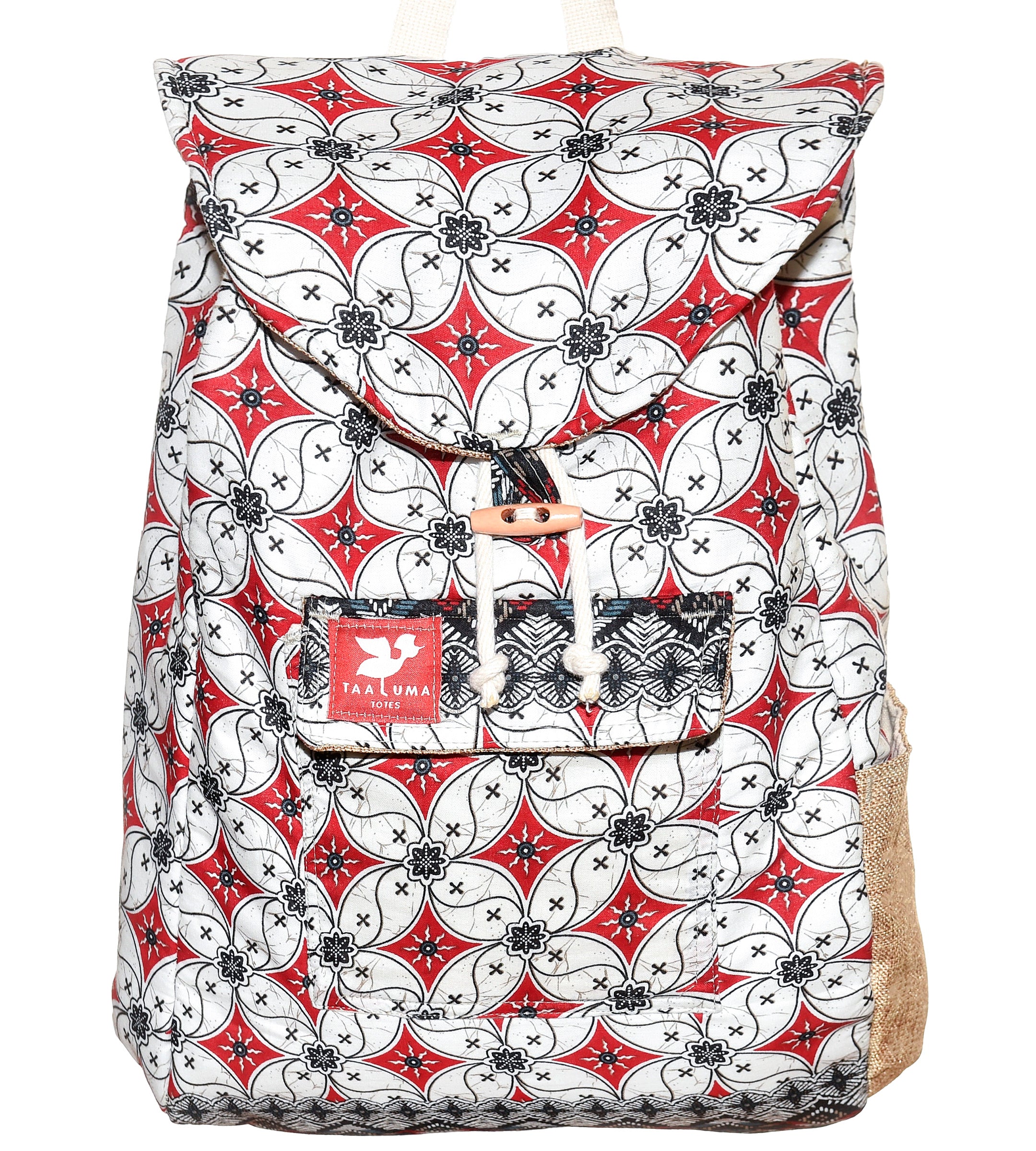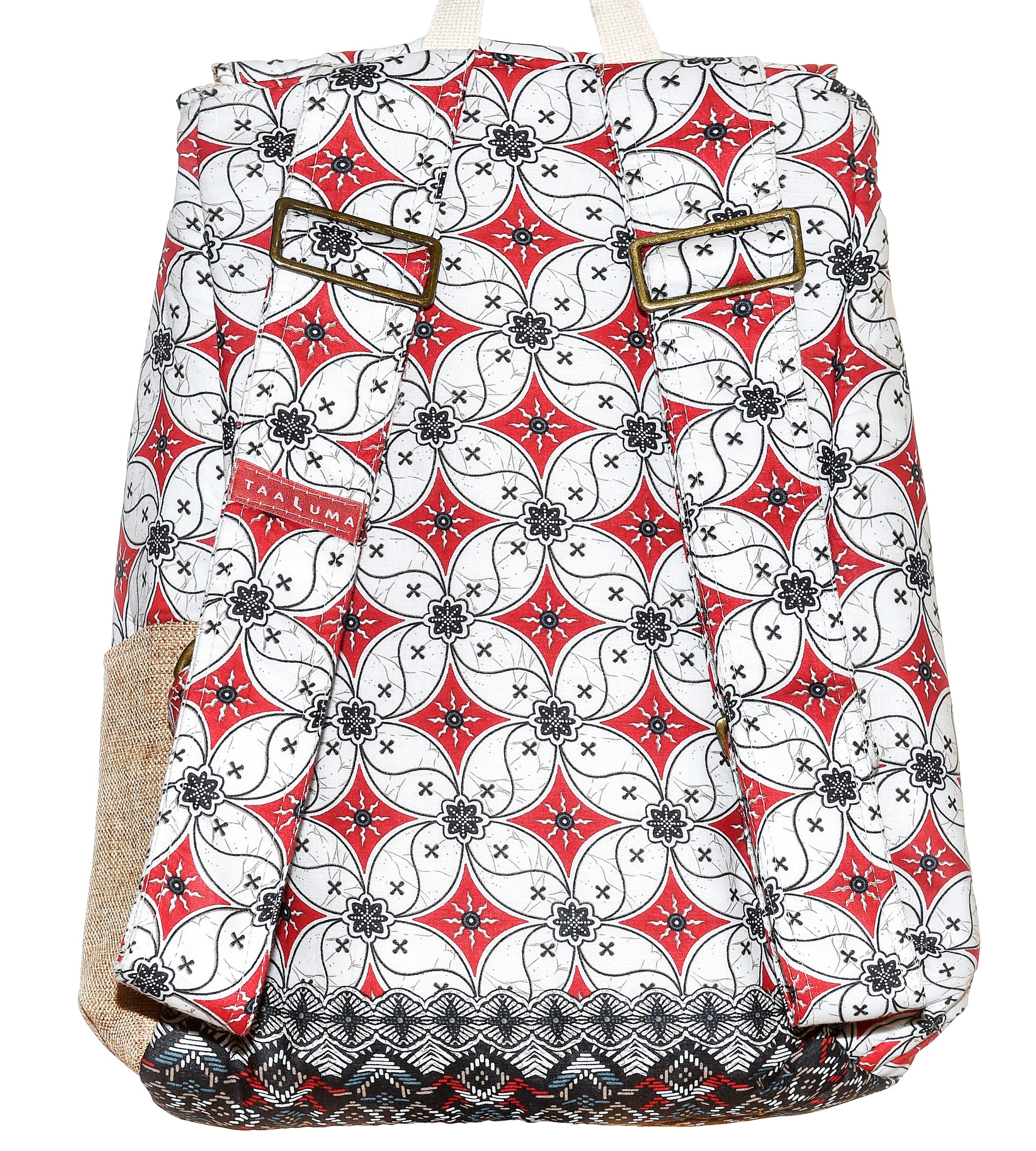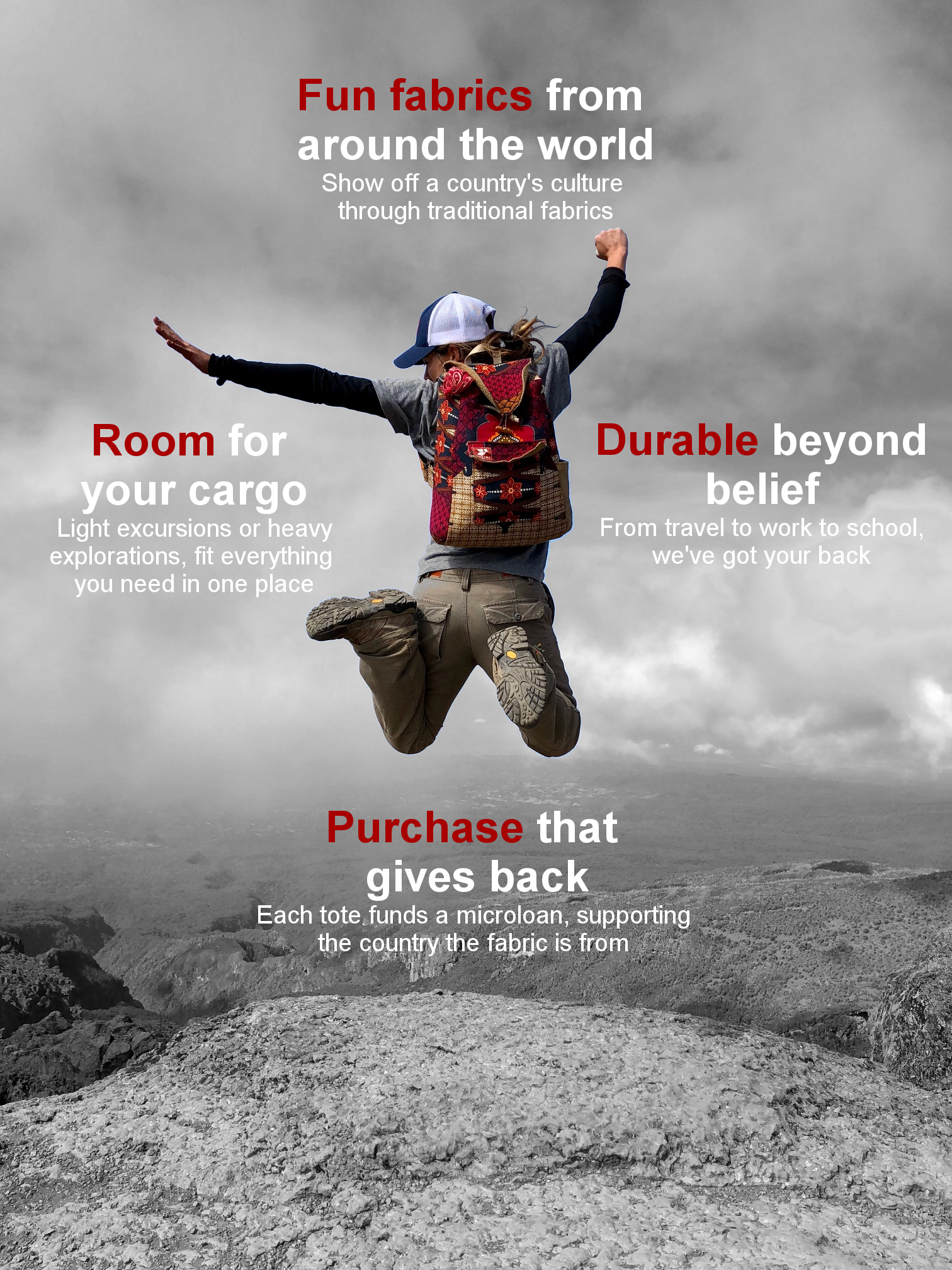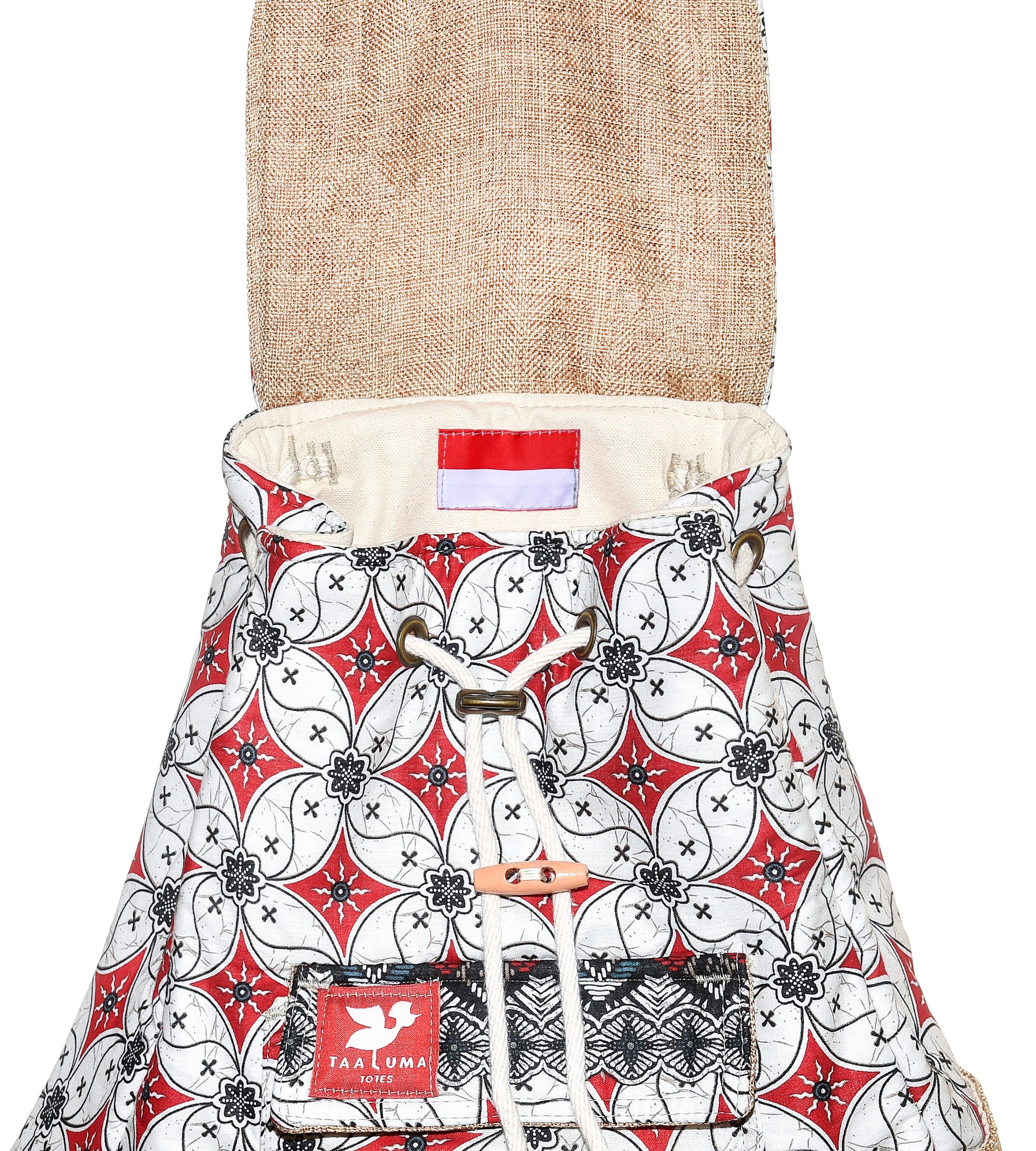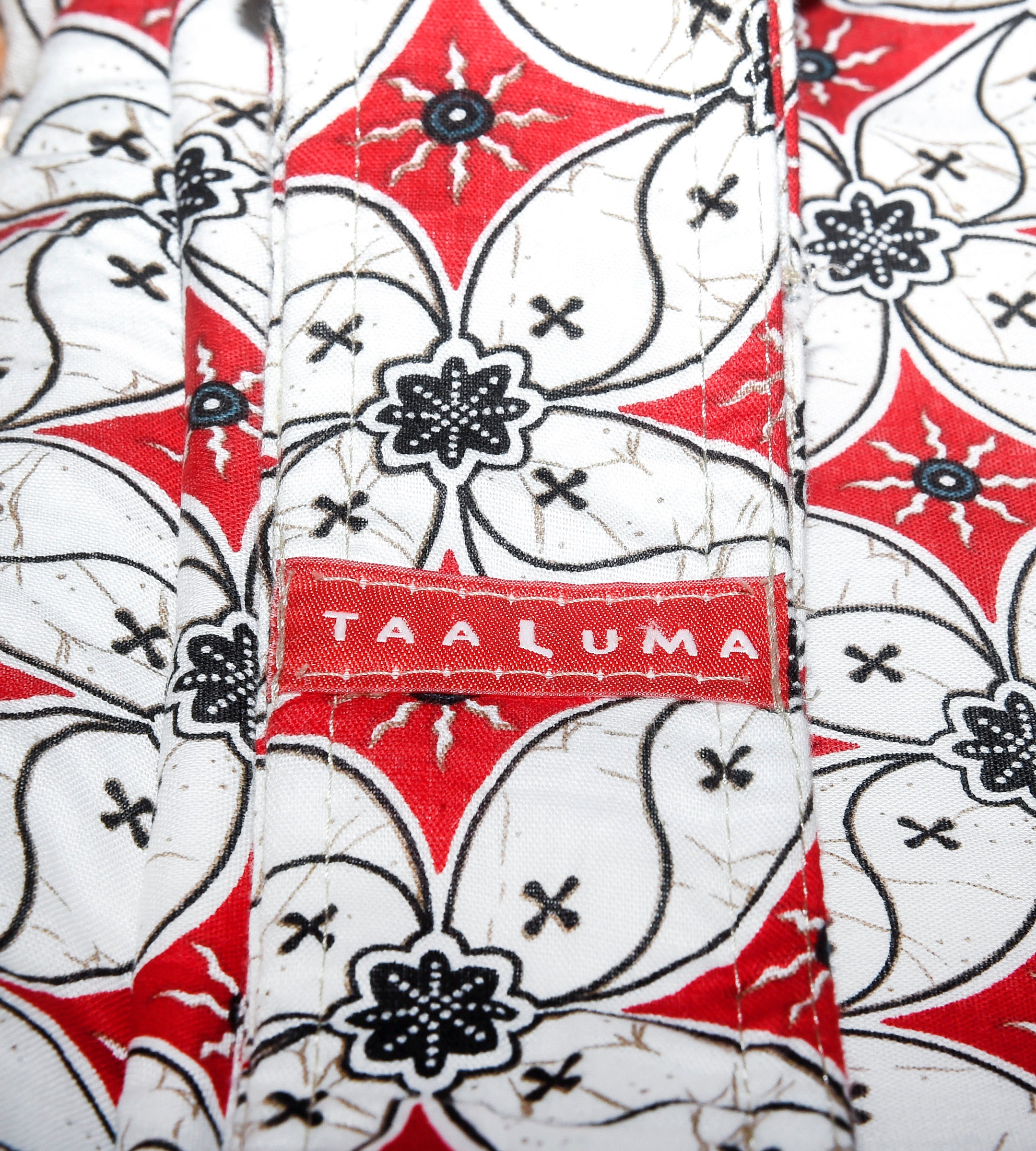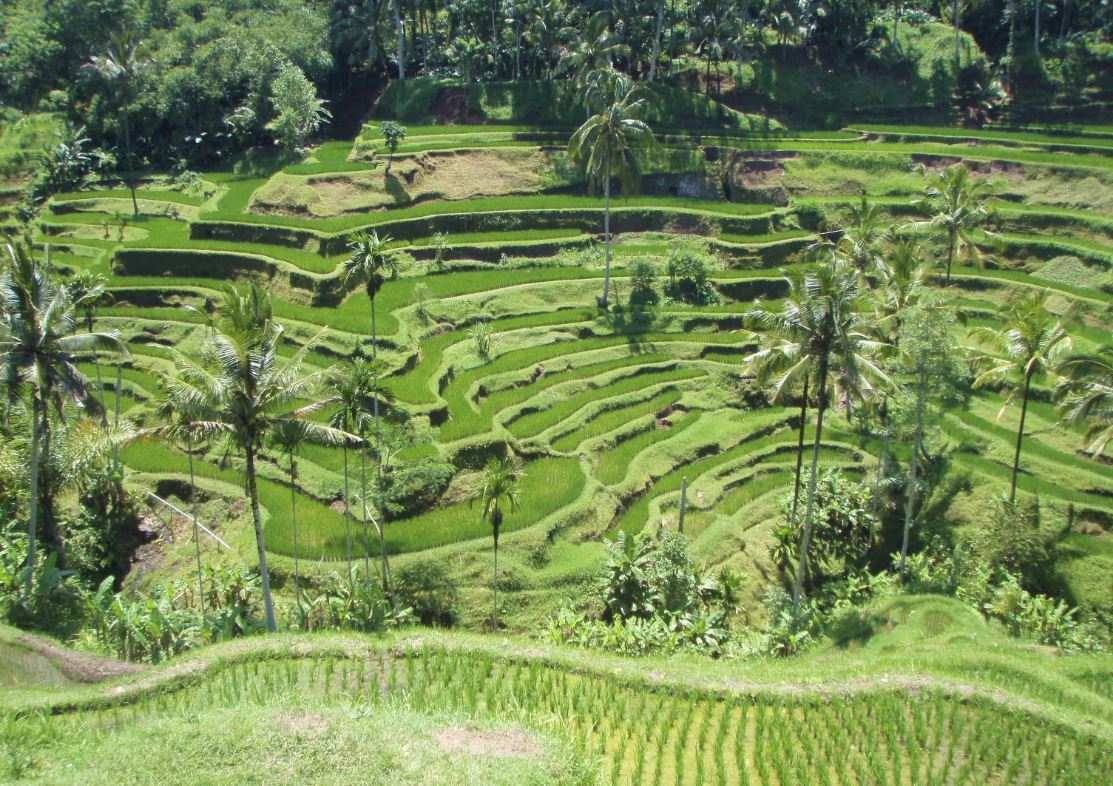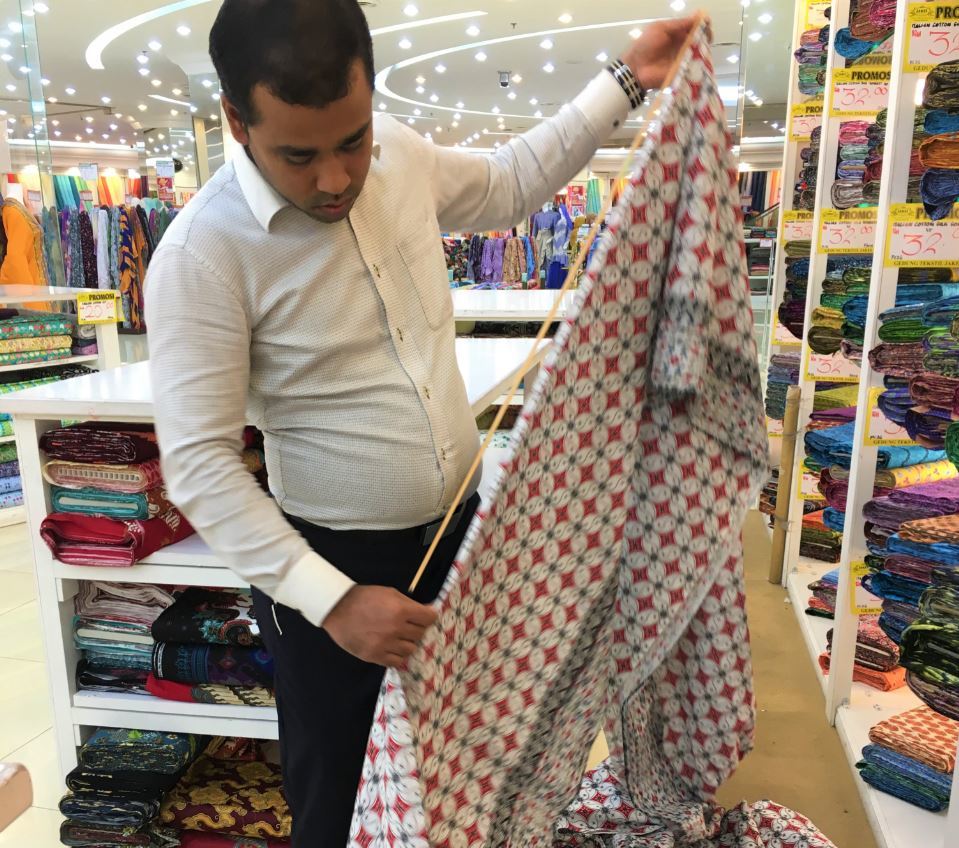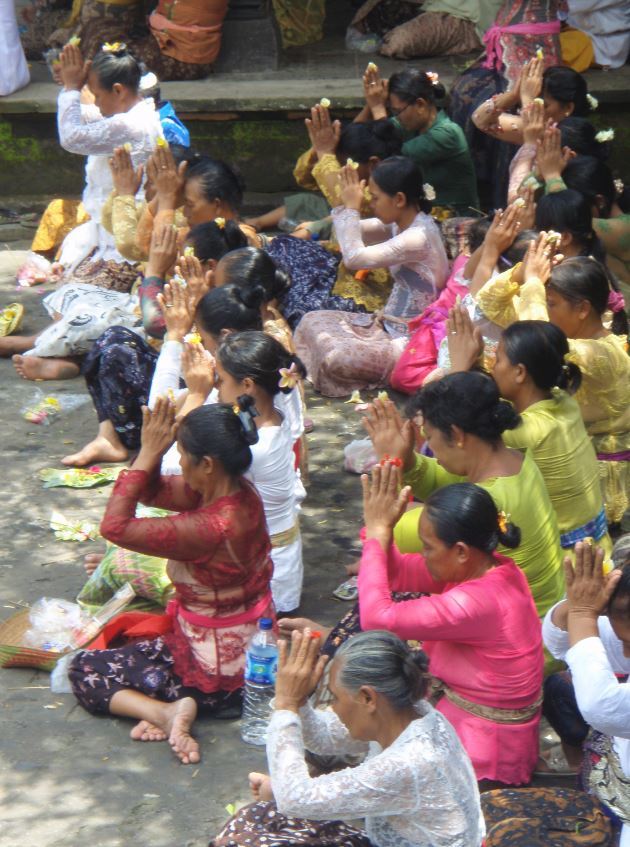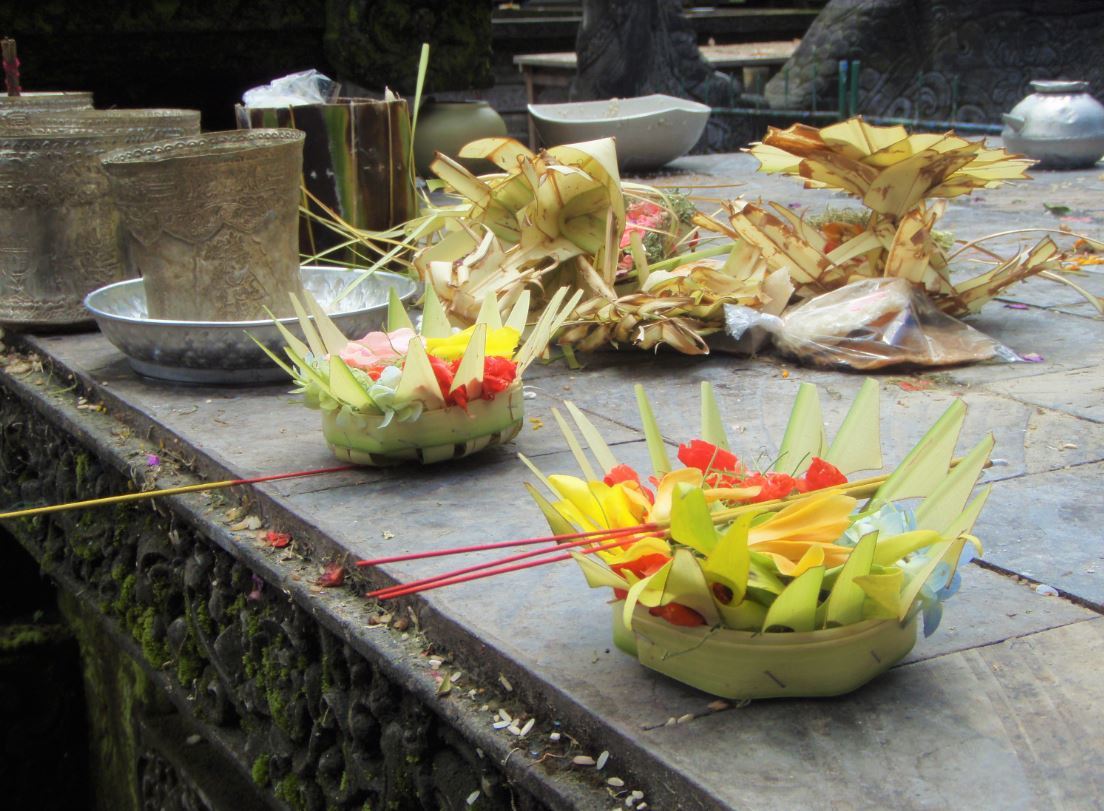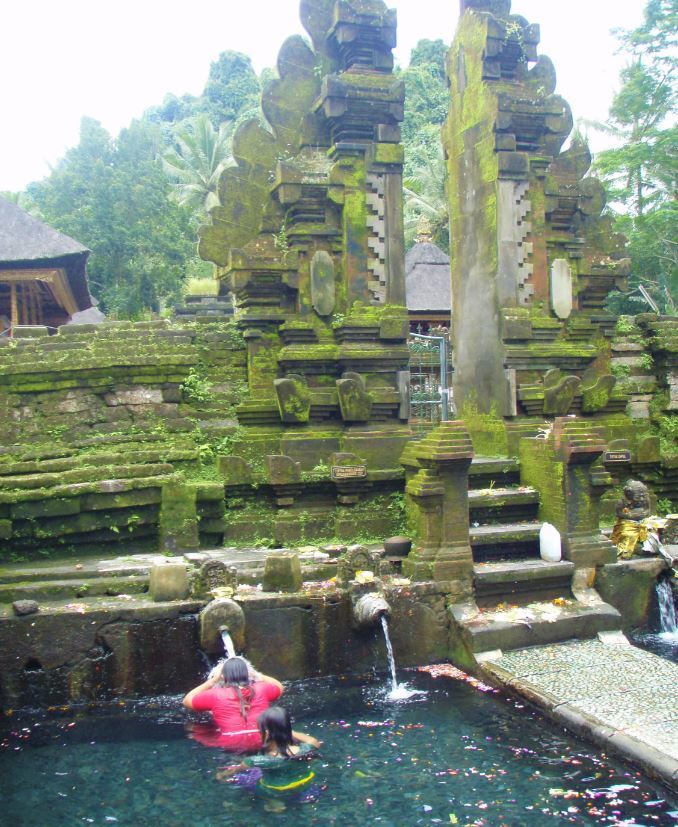 Indonesia Tote (by Aaron John)
Traditional fabric from 

Denpasar, Bali,

Indonesia brought to you by traveler Aaron John.
 "There are no words to describe the amazing diversity of ethnic textiles in Indonesia.  When I traveled across Indonesia, I fell in love with the 8 different "forbidden" batik patterns of the ancient royal courts, called "Kratons".  This motif is named Kawung and is the oldest forbidden pattern.  For Javanese people, this motif represents the belief that people live in a structured universe, with the center of the universe symbolically drawn in the center of the kawung fruit." —Aaron John
Limited Edition:  Only 14 made
Made in USA
Fits a 15" laptop
Passport pocket inside
Traveler
Aaron John:  On a mission to explore every country and learn about its cultures, Aaron throws on his Bhutan-up shirt and hits the road in search of ancient cities and weaving villages. And when it comes to textiles, he is a fabric Armenia'c! After a day exploring, Aaron enjoys feasting his Brunei's on a local meal while Viet'naming his way through a cooking class.