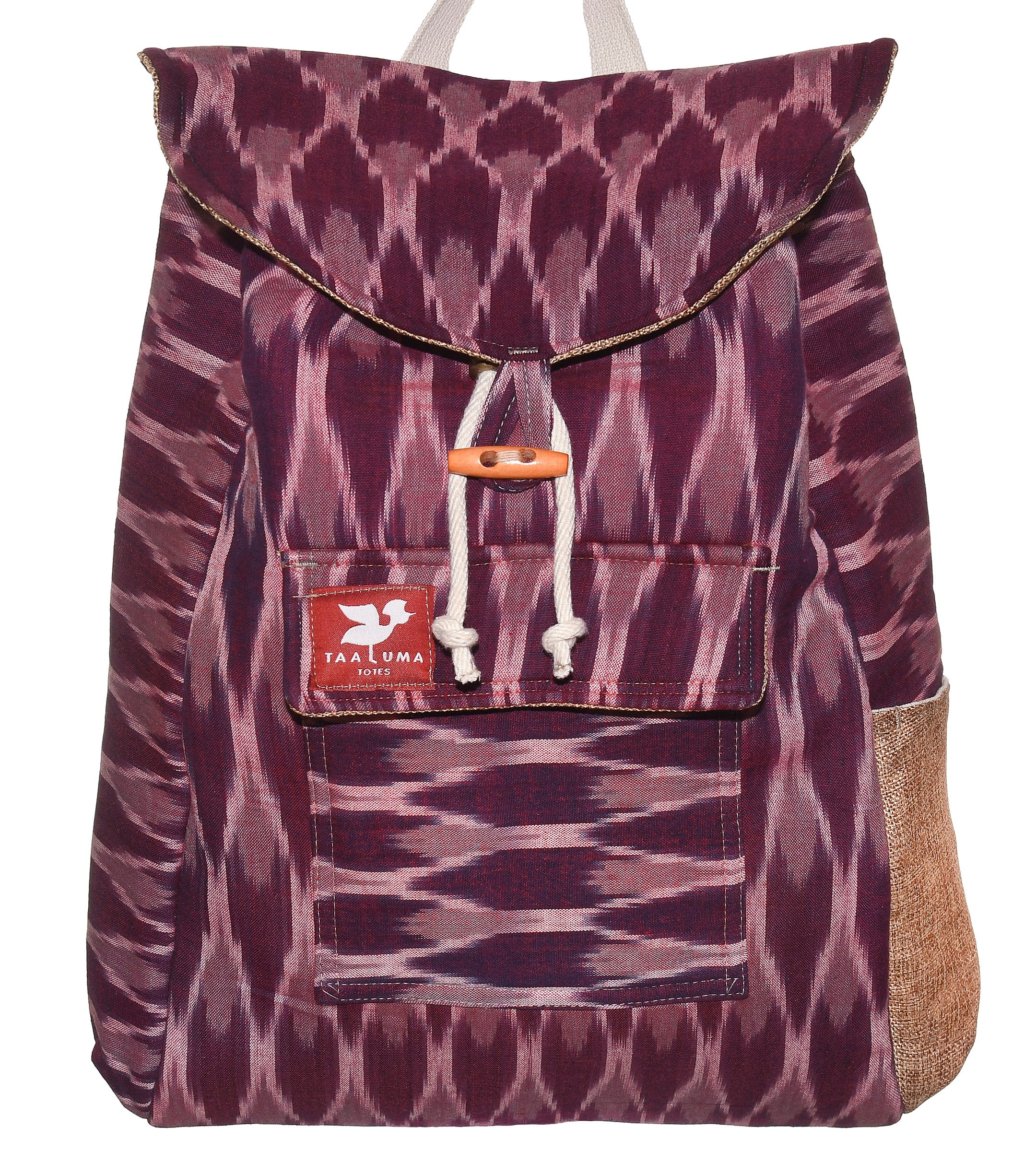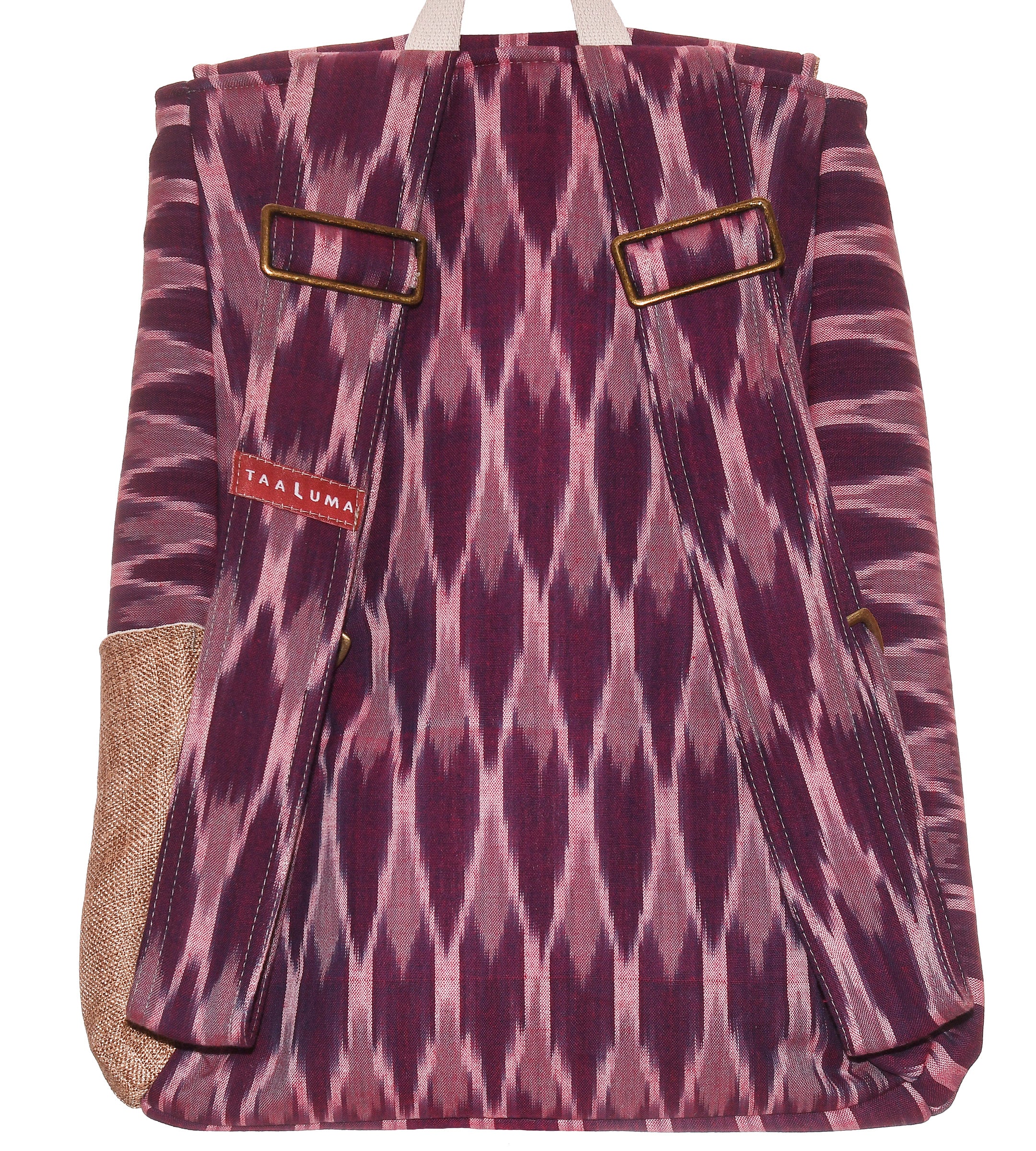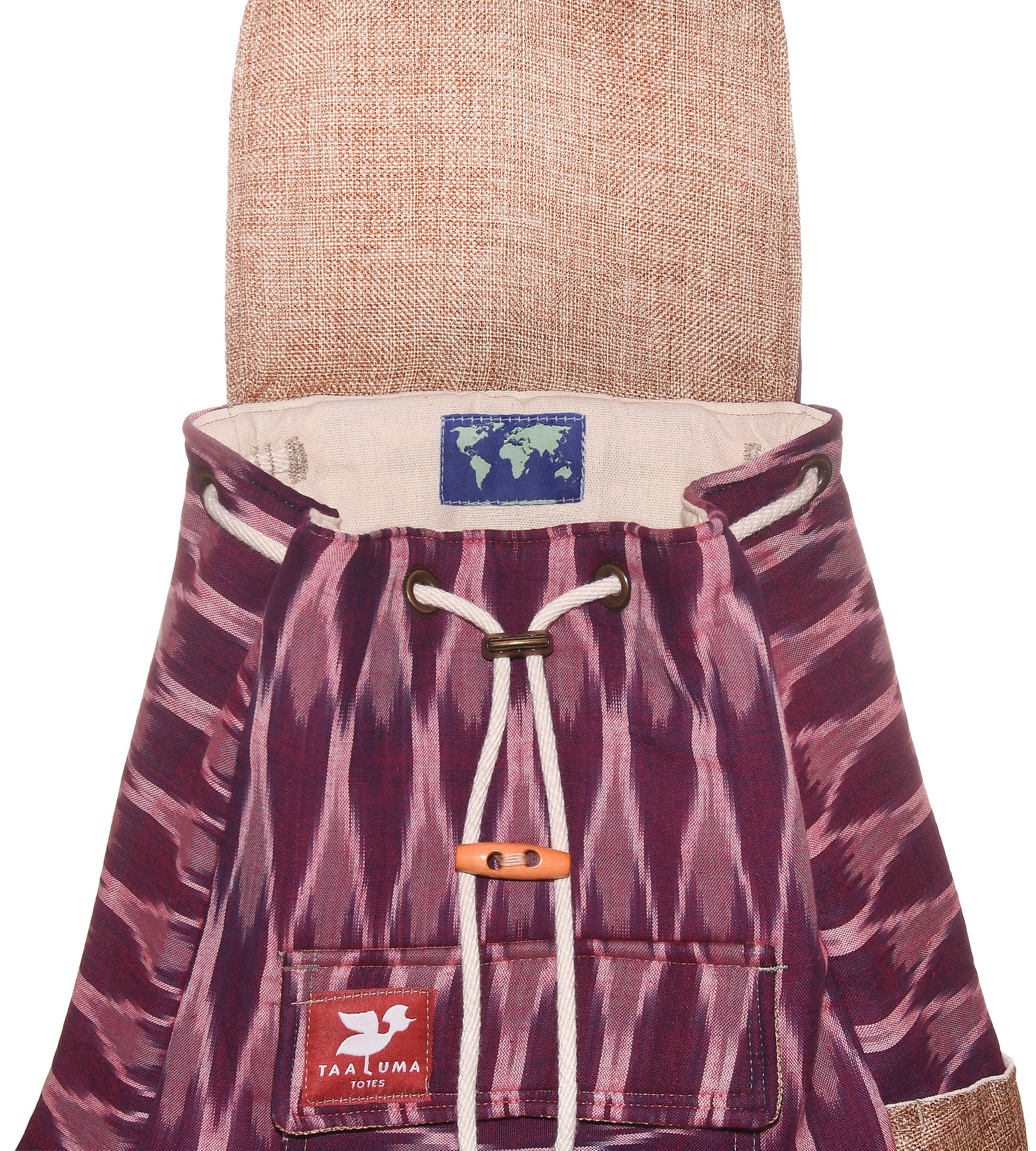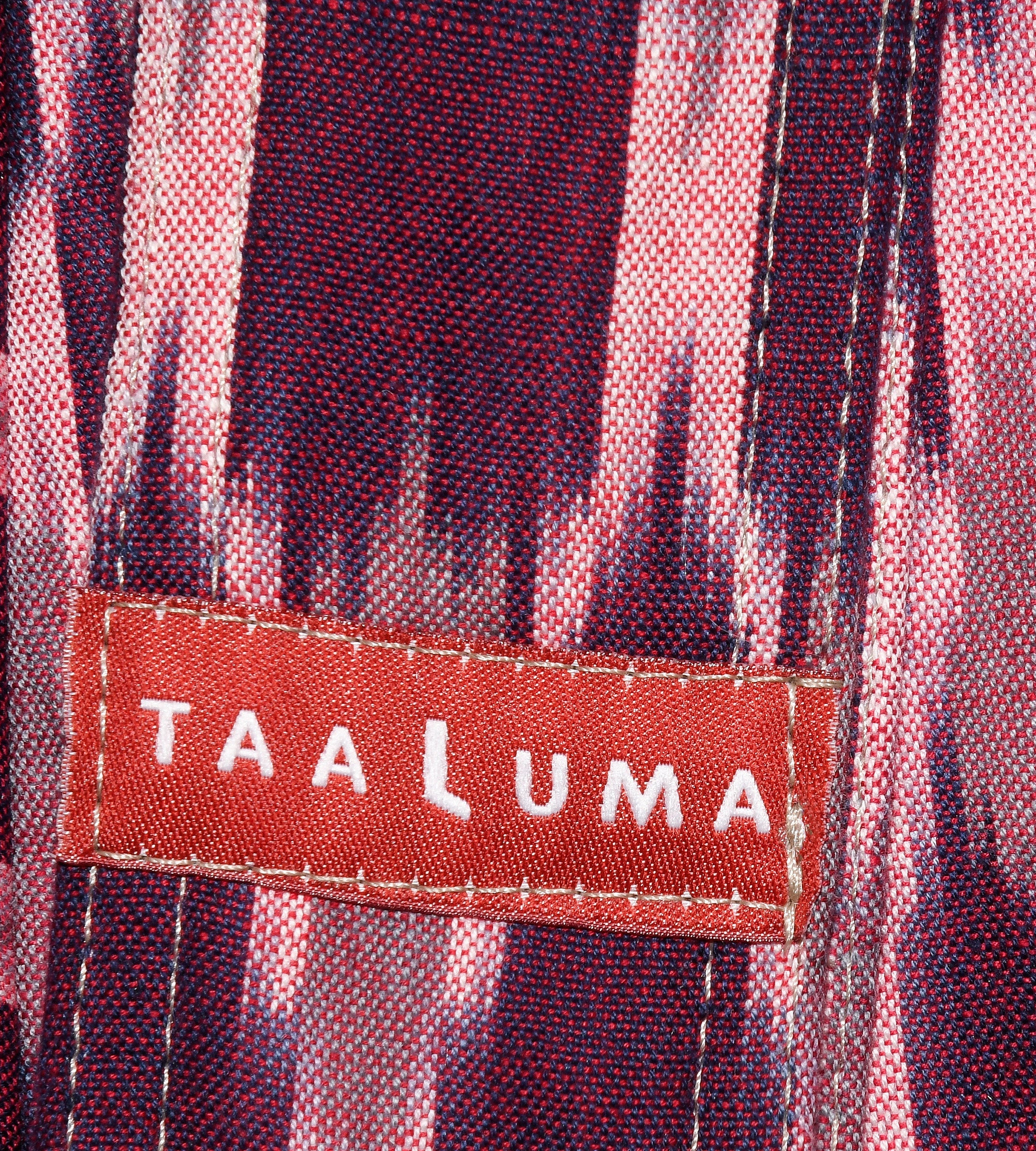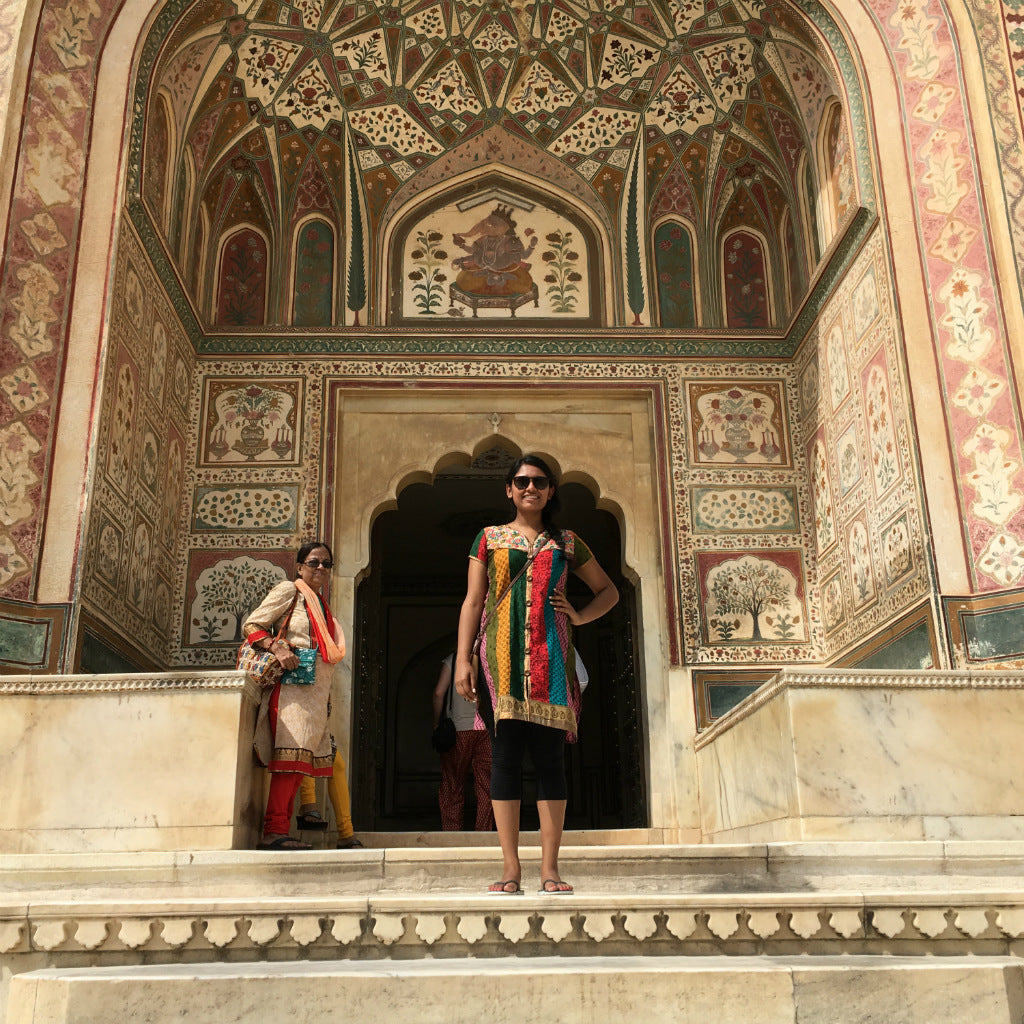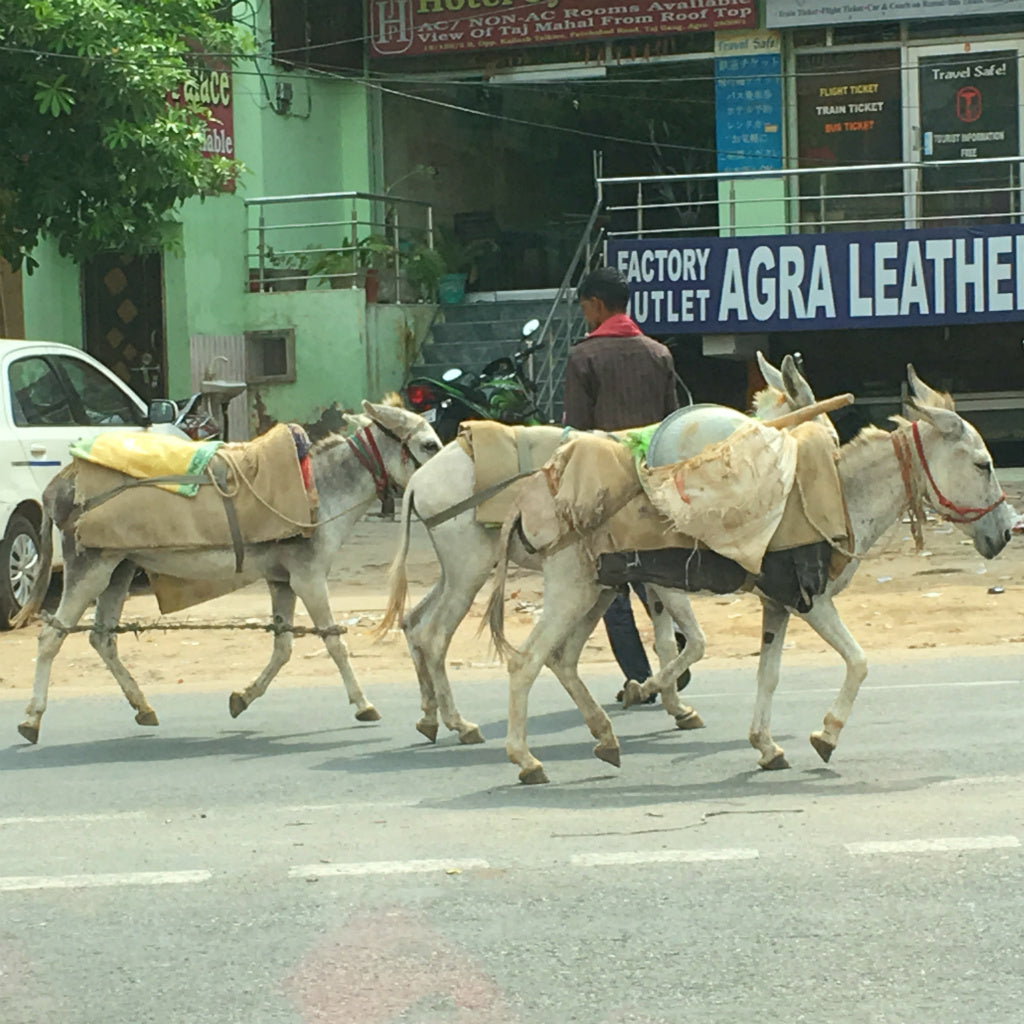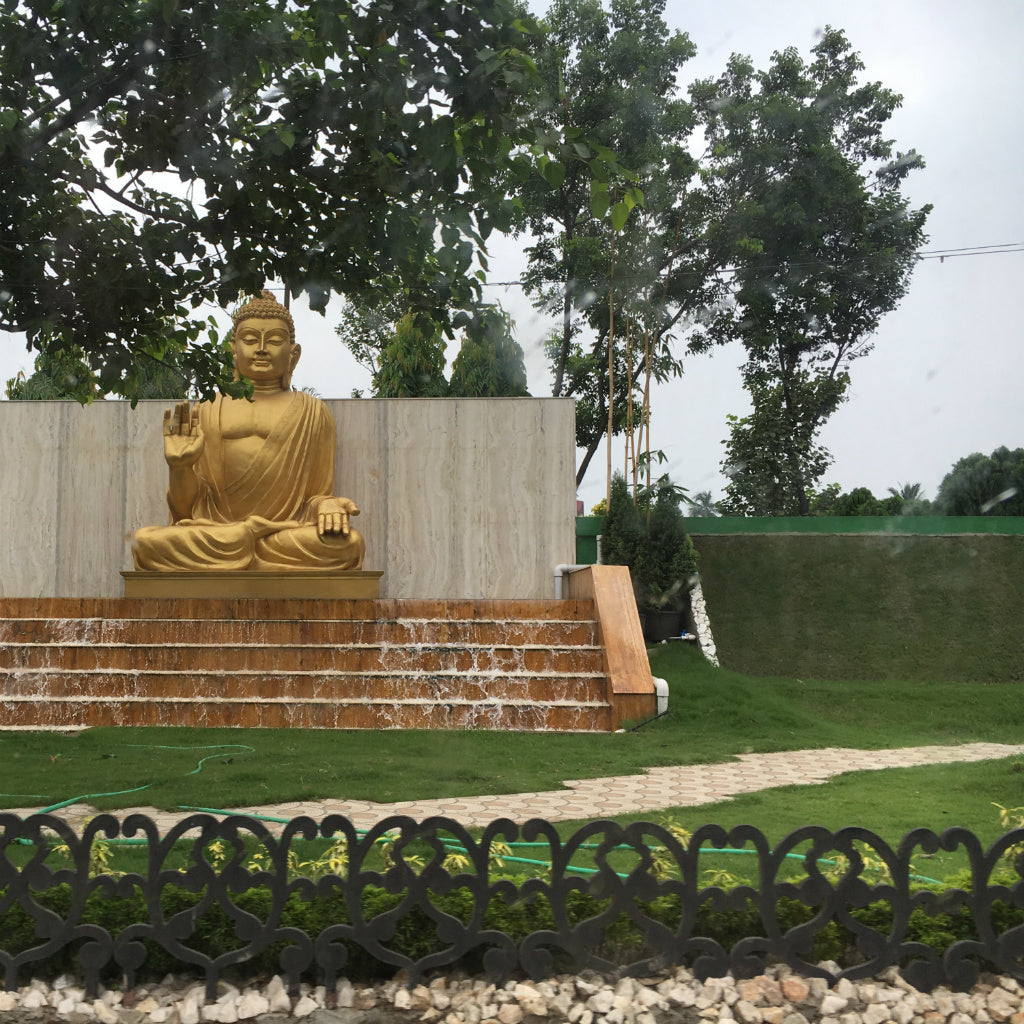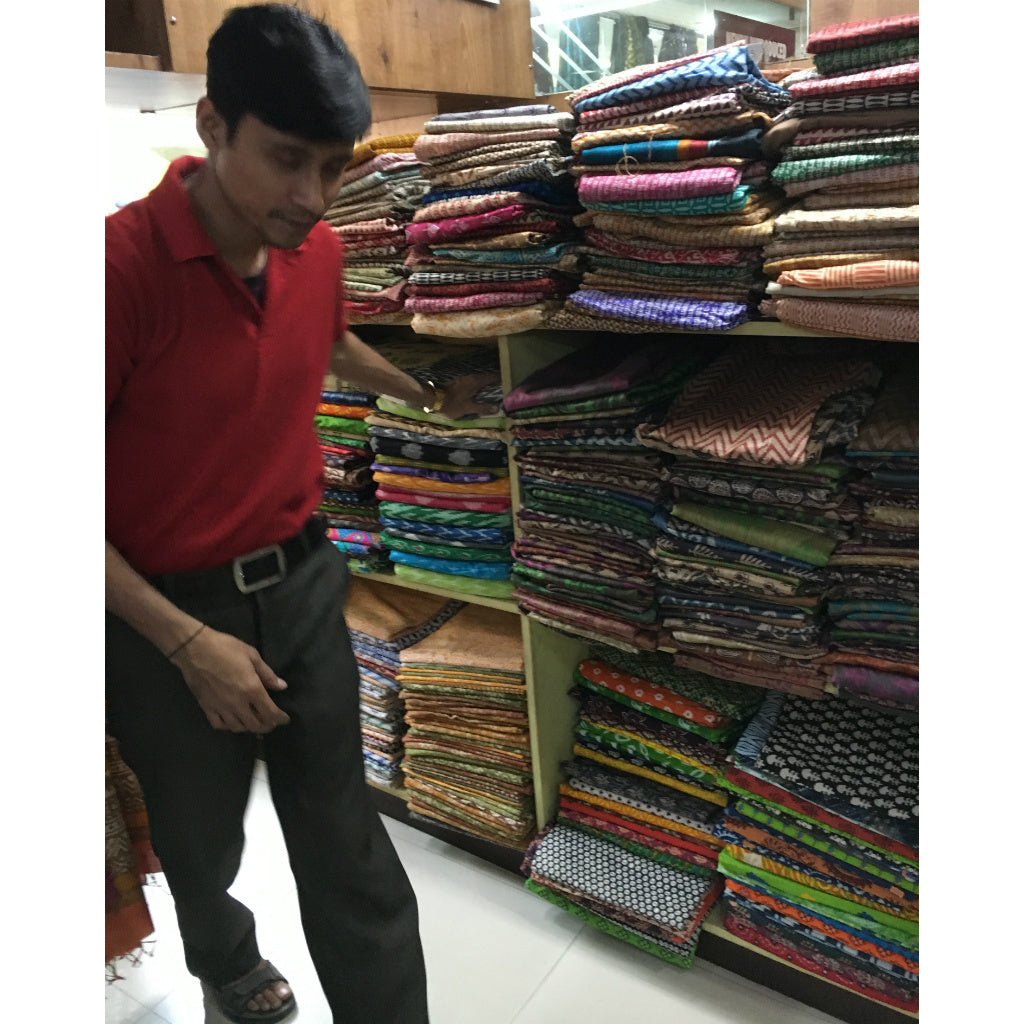 India Tote (by Kamalini Ghosh)
Fabric from Kolkata, India brought to you by traveler Kamalini Ghosh.
"This fabric was found at a local market called Dokinapan that is made up of these small shops that sell teas, fabrics, clothing, trinkets and much more! Local families in Kolkata own all these shops. The fabric was made on a handloom and was colored using natural dyes. I picked this fabric because it looked so colorful and vibrant but the design reminds me of all the people in Kolkata, with the repeating patterns." —Kamalini Ghosh
1 of 14
Limited Edition:  Only 14 made.  Be 1 of 14.
Made in USA
Fits a 17" laptop
Passport pocket inside
Traveler
Kamalini Ghosh:  With family that lives in India, Kamalini traveled to India for her cousin's wedding. From New Delhi to Jaipur, Kolkata to Agra, she enjoys exploring each new place by foot. That is when the most India'rring moments occur…when wandering around the local markets and coming across tasty local treats!
Bring back fabric from your next trip